'Last Man Standing' Is Leaving Netflix in September, but Not for Political Reasons

TVGuide.com
8/23/2017
The last day of September will be the last call for Last Man Standing on Netflix. Tim Allen's conservative sitcom was canceled by ABC earlier this year, and some fans thought it was over the show's political bent. It wasn't, but that didn't stop people from thinking it was and starting a petition to get in reinstated. But no one should think the show's exit from Netflix is due to political reasons: the show's studio, 20th Century Fox, struck a deal with Hulu for exclusive streaming rights to much of its back catalogue.
Elsewhere in Netflix departures in September: the Disney purge begins with the exit of animated flicks Lilo & Stitch and The Emperor's New Groove on Sept. 5. Two of late horror maestro Wes Craven's best movies, Scream and A Nightmare on Elm Street, are leaving on Sept. 1.
The most notable TV departure besides Last Man Standing is CSI: Miami, whose entire 10-season run leaves on Sept. 26.
The full list is below.
9/1
Better Off Ted: Season 2 
Do Not Disturb
Frailty
Hope Floats
Jackass: The Movie
Julia
LEGO Ninjago: Masters of Spinjitzu: King of Shadows
LEGO Ninjago: Masters of Spinjitzu: Way of the Ninja
RV
The Batman: Season 1 - 5
The Deep End: Season 1
The Omen 
Wilfred: Season 1 - 2
Something's Gotta Give
Sweeney Todd: The Demon Barber of Fleet Street
Tears of the Sun
Scream
A Nightmare on Elm Street
9/3
Drumline: A New Beat
9/4
The A-List
9/5
Lilo & Stitch
The Emperor's New Groove
9/9
Teen Beach 2
9/10
Army Wives: Season 1 - 7
9/11
Terra Nova: Season 1
9/15
Katt Williams: Kattpacalypse
9/16
Jackass 3.5: The Unrated Movie
One Day
9/19
Persons Unknown: Season 1
9/20
Bombay Velvet
Finding Fanny
Raising Hope
: Season 1
9/22
Philomena
9/24
Déjà Vu
9/26
A Gifted Man: Season 1
Sons of Tucson: Season 1
CSI: Miami: Season 1 - 10
9/30
Last Man Standing: Season 1 - 5
Related slideshow: Canceled, renewed or ending -- your favorite show's fate (via Photo Services):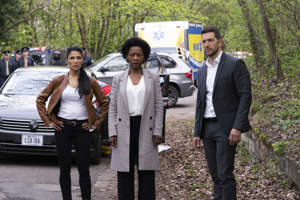 Canceled, Renewed or Ending?
More from TVGuide.com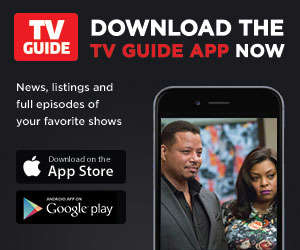 TVGuide.com