Arkansas economy strong, but trucking, manufacturing could be hurt by coronavirus

40/29 TV Ft Smith-Fayetteville
2/19/2020
The global economy is feeling the effects of the coronavirus and so far Arkansas has not been impacted, but could soon see the effects.
Since the outbreak, Chinese manufacturing has slowed down dramatically, affecting supply chains for companies around the world. Economic experts said that the Arkansas trucking industry would be hit first and then manufacturing.
Sign up for our Newsletters
"Depending on how long this goes on, obviously manufacturers are not waiting every day for shipments. They've stockpiled a small amount of them, especially with the trade wars we've had going on. People have been stockpiling stuff to get around the tariffs," said Mervin Jebaraj, director of the University of Arkansas Center for Business and Economic Development.
The new coronavirus, also known officials as Covid-19, comes on the heels of a new trade deal between the United States and China. Economists said the virus could cause issues for that trade relationship.
"The coronavirus just made it worse and it also means China won't be able to buy as much from us for an extended period. That could potentially have an effect on agricultural states," said David Payne, Kiplinger.
According to the United States Trade Office, Arkansas exported 307-million dollars worth of goods to China in 2018. In 2016, exports from Arkansas supported an estimated 41-thousand jobs.
READ THE FULL STORY:Arkansas economy strong, but trucking, manufacturing could be hurt by coronavirus
CHECK OUT KHBS:Get the top Fort Smith and Fayetteville news of the day. With live, local coverage and the latest weather, KHBS/KHOG gives you more of what you want.
More from 40/29 TV Ft Smith-Fayetteville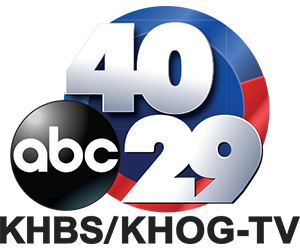 40/29 TV Ft Smith-Fayetteville