California's Salmon Industry Set to Take Another Hit

The Wall Street Journal.
3/17/2018
SAN FRANCISCO—Fisheries managers will impose the toughest restrictions on California's salmon harvest in nearly a decade, hobbling the billion-dollar industry that depends on it.
This year's fall salmon run is estimated to be only a quarter of normal on California's Sacramento River, due mostly to drought conditions and warmer ocean temperatures. As a result, officials at the Pacific Fishery Management Council last week moved to cut the commercial season by as much as a third of its standard length. Salmon runs are a time when the fish migrate from the ocean to rivers in order to spawn.
The cut applies specifically to the Sacramento run, which accounts for most of the salmon production in California, one of the top salmon-producing states in the U.S., said John McManus, president of the Golden Gate Salmon Association, an industry trade group.
"It's bad," Mr. McManus said. "They're taking away the most important part of the year for the commercial salmon fisherman."
The reduction is set to result in the shortest season since the state's salmon fishery was declared off limits in 2009 after a previous collapse in salmon numbers, said Marc Gorelnik, a recreational angler and attorney from El Cerrito, Calif., who sits on the Pacific Fishery Management Council.
The federally appointed body will finalize the exact dates of the new restrictions in April, but the start of both the commercial and sport-fishing salmon seasons will be pushed back up to several months.
Salmon fishing in California is a $1.4 billion industry that accounts for 23,000 jobs, according to Southwick Associates, a market-research firm in Fernandina Beach, Fla. Fishing groups say the cutbacks will be more painful this year, because boat captains have also had to contend with government-ordered closures or cutbacks of crab and other fish seasons in recent years.
"People are going to lose boats, or homes or marriages over this," said Dave Bitts, president of the Pacific Coast Federation of Fishermen's Associations. "It's not good."
Salmon runs along the West Coast have been under pressure for decades, as the buildup of dams and other infrastructure, such as pumping stations and canals, has impeded their ability to traverse rivers to spawn.
Severe droughts and warming ocean conditions that have struck the West in the past 15 years have reduced salmon numbers even more—from over a million fall Chinook salmon on California's Sacramento River in 2005 to just 230,000 last year, according to federal estimates. As a result, federal ocean managers have only permitted a full-length salmon season on the Sacramento run just a handful of times since 2005.
Fisheries managers say they have little choice in order to replenish depleted stocks, said Harry Morse, spokesman for the California Department of Fish and Wildlife.
The problem extends all the way to Alaska, where a federal disaster was declared last year after sharply lower pink salmon runs. Salmon numbers are also expected to fall this year in parts of Oregon and Washington.
The curtailment on the Sacramento run poses a particular threat to California's salmon fishermen because it drives the entire Golden State salmon industry, fishing-industry officials say.
Jared Davis, a boat captain who operates out of Sausalito, Calif., said he can gross $300,000 during a good season of the Sacramento run but this year "we are looking at half that."
Mr. Davis, 48 years old, said he would have to cut hours by two-thirds for his six deckhands and forego spending money to upgrade and replace equipment on his boat, the Salty Lady. Still, with a side business of operating whale-watching tours, Mr. Davis considers himself more fortunate than other salmon fishermen.
"I think it's going to be very hard on a lot of guys who depend solely on fishing," Mr. Davis said.
Write to Jim Carlton at jim.carlton@wsj.com
More from The Wall Street Journal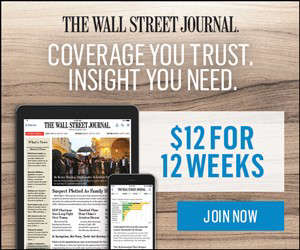 The Wall Street Journal.