U.S. to Strengthen Controls on Nuclear Technology Exports to China

The Wall Street Journal.
10/11/2018
U.S. officials said Thursday they implemented new restrictions on nuclear technology exports to China following concerns Beijing was seeking to illicitly acquire the know-how to bolster its military and to undermine U.S. industry.
The policy change is the latest bid by the Trump administration to thwart China's pursuit of critical U.S. technology, following a recent measure to strengthen reviews of Chinese investment in Silicon Valley and other sensitive industries. It also comes amid rising security tensions between the two military powers.
The new rules, which take effect immediately, include a presumption of denial for the export of nuclear goods to China's largest nuclear power company, the state-backed China General Nuclear Power Co., or CGN, officials said.
CGN was the subject of a 2016 indictment —that also targeted U.S. citizen, Szuhsiung "Allen" Ho—that said the company was developing "special nuclear material" outside the U.S. without required U.S. authorization.
The restriction isn't a blanket ban on sales, but it means that the U.S. will require a much higher degree of assurance that the technology wouldn't be used improperly. The U.S. will review sales to non-CGN entities on a case-by-case basis, the officials said.
The officials said they had evidence China was accelerating efforts to gain the technology for its military, including for use on islands in the South China Sea; for floating nuclear power plants with the potential for rapid deployment; and for aircraft carriers and submarines. They also found that China was improperly diverting U.S. technology to other countries, they said.
U.S. officials said they understand U.S. industry will take a hit in the short term, but they believe the policy is essential to protecting national security and the integrity of the U.S.'s nuclear industrial base.
In 2017 the U.S. exported $170 million in nuclear technology to China, the officials said. China is one of the few places in the world still building nuclear-power reactors, including projects with U.S.-based Westinghouse Electric Co. Nuclear-industry leaders have said the market could eventually be worth billions, government officials said.
Government officials said intelligence reports and the 2016 indictment lead them to their conclusions. Mr. Ho pleaded guilty in January 2017 unlawfully enlisting U.S.-based nuclear experts to assist CGN and was sentenced to 24 months in prison.
CGN employed Mr. Ho as a consultant.
The U.S. government said that for nearly 20 years, Mr. Ho helped the company get other U.S.-based nuclear engineers to help it make parts of nuclear reactors more quickly without the required authorization.
Write to Kate O'Keeffe at kathryn.okeeffe@wsj.com and Timothy Puko at tim.puko@wsj.com
More from The Wall Street Journal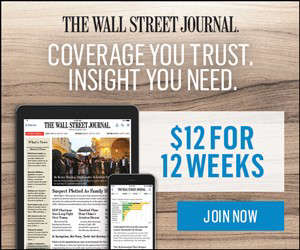 The Wall Street Journal.