Fixed Annuities Are an Option Over CDs

US News & World Report - Money
1/5/2018
Certificates of deposit are safe but stingy, paying only 2.5 percent or so even if you're willing to tie your money up for five years. But some financial advisors suggest an alternative for investors willing to lock money up: a short-term fixed annuity.
"Fixed annuities generally offer 35 percent higher rates than CD rates in all economic eras," says Samuel Rad, an instructor at UCLA and a planner at Affluencer Financial in Los Angeles.
Currently, investors can find five-year annuities paying about 3.25 percent a year, beating the five-year CD substantially, says Eric Heckman, a planner in San Jose, California.
[See: 7 of the Best Stocks to Buy for 2018.]
Annuities, as many investors know, are somewhat controversial insurance products generally meant for retirement. In exchange for an up-front premium, you get a steady income, fixed or based on investment returns. While there's no tax deduction on money put into an annuity, investment gains are tax deferred until they are withdrawn, with all payouts taxed as income as with an individual retirement account or 401(k).
Many investors are familiar with immediate annuities, which pay monthly income for life as soon as they are purchased. Deferred annuities also pay for life but don't start paying for a set number of years – and are more generous because of the delay. But unless you add expensive bells and whistles, money in an annuity is locked up for the long term and cannot be taken back as a lump sum. Payouts seem generous because each includes a bit of your original principal. If you die before payments equal your original purchase price, the difference is lost and not there for your heirs.
One option is the "term certain" annuity that pays for a given period and then stops. Another approach is a deferred annuity that starts payouts after five years.
"A five-year deferred annuity will pay a guaranteed rate of return for the duration of the contract," says Brian Saranovitz, co-founder of Your Retirement Advisor, an advice website. "The credited rate is typically higher than a CD of the same duration."
Because these products are designed for retirement, a five-year play is really best for people in their mid-50s or older.
"Any withdrawals of gains from a non-qualified annuity will be subject to tax at ordinary income tax rates and prior to age 59.5 will be subject to a 10 percent surtax," Saranovitz says. "After age 59.5, all gains will be taxed at ordinary income tax rates, but the 10 percent surtax is eliminated. For these reasons, it's imperative for individuals looking for liquidity to understand the tax implications."
[See: 10 Financial Perks of Getting Older.]
Mike Raines of Raines Insurance Group in Cumming, Georgia, says he's been putting clients into fixed annuities of various types for nearly 30 years.
"The typical fixed-annuity customer would be in the 50-to-75 age range, and is someone who is fairly conservative with their money" Raines says. "Most, I have found, are looking for better returns than their bank offers on CDs and other safe money vehicles."
Experts warn that fees, an issue with many investments managed by professionals, can be high, and penalties for early withdrawal quite steep.
"With CDs the typical penalty is foregone interest," says Lawrence V. Sorace, co-founder of Mulberry Lane Advisors inMatawan, New Jersey, referring to the loss of six months interest that is common. The early withdrawal penalty on an annuity can be loss of some principal, not just interest, he says, making it much costlier to change course.
"All fixed annuities come with an early surrender schedule showing you what the penalty would be for early withdrawal," Raines says. "These are meant as savings vehicles for typically five years or longer and should not be used for short-term needs."
On the other hand, the annuity investor does not necessarily have to take money back on a given date, Sorace adds.
"One advantage is that the fixed annuity can be rolled into another annuity at the end of the term," he says. "Thus, the customer is able to defer the taxes on the interest earned. You must always pay the taxes on the interest earned from a CD in the year that interest is received."
And although annuities are pretty secure, they're not as safe as federally insured bank savings.
Advisor Matt Ahrens of Integrity Advisory in Overland Park, Kansas, warns investors to study the earnings guarantees and not rely on the up-front number in the marketing materials.
[See: 12 Tips for Investors in Their 50s and 60s.]
"Most five-year or shorter fixed annuities will offer one rate for the full term, but some may try to entice investors with a higher rate in years one and/or two, then the rate drops for the remaining years of the contract," Ahrens says.
Copyright 2017 U.S. News & World Report
More from U.S. News & World Report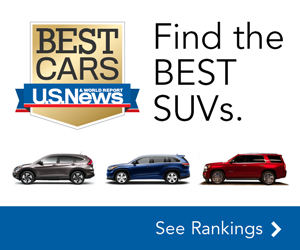 US News & World Report - Money