Why Facebook Is One of the Best Stocks to Buy for 2018

US News & World Report - Money
1/3/2018
If you missed out on Facebook (FB) and its soaring share price in 2017 – the stock jumped 53 percent last year – don't be too hard on yourself. In fact, you should be optimistic: Facebook is still one of the best stocks to buy for 2018, despite its massive run.
FB was one of just seven stocks U.S. News highlighted as best buys in the market for 2017, and a year later, it's the only back-to-back member on the annual best stocks to buy list.
There are a number of compelling reasons it's not too late to buy FB stock, ranging from its market positioning to its so-called "optionality." Here are the biggest reasons to be bullish on Facebook shares in 2018.
[Read: More Bad News Expected for Tesla.]
Duopolies are nice (for shareholders). Depending on whom you ask, Facebook and Google parent Alphabet (GOOG, GOOGL) accounted for somewhere between 63 percent and 73 percent of all U.S. digital advertising spending in 2017. There are a couple of things to understand about that fact.
Those numbers convey utter dominance of a gargantuan industry – a market expected to exceed $93 billion in 2018. Moreover, in another blow to the "little guy" (like digital publishers), Facebook and GOOG are expected to soak up the vast majority of each incremental dollar spent in future online advertising.
"Facebook and Google have been doing extremely well for themselves lately," says Chaitanya Chandrasekar, co-founder and CEO of QuanticMind, which provides predictive advertising management software for paid search and social channels.
"Despite digital advertising seeing overall record growth to $72 billion in 2016, 89 percent of that growth went to these two advertising giants," Chandrasekar says, referencing the most recent full-year numbers available.
That may sound unsustainable, but Pivotal Research Group's senior analyst Brian Wieser estimated that FB and GOOG account for 83 percent of the online advertising industry's growth in the second quarter of 2017.
People won't stop surfing the internet, and marketers won't stop advertising to them. Since Facebook has extensive demographic data on its users – arguably better than Google's, even – it will continue to be an advertiser's mecca.
Video is 2018's most immediate catalyst. While 33-year-old Facebook CEO Mark Zuckerberg might look and sound somewhat innocent, the truth is he's a stone-cold baby-faced assassin. Knowing the online advertising market is massive but can only grow so fast, Zuckerberg has redirected Facebook's internal efforts toward online video in a bid to capture the big chunk of marketing budgets that are still reserved for TV ads.
That's an ingenious growth strategy, and FB is living up to its old mantra, "move fast and break things," by launching a video-dedicated tab called "Watch," where users can go to, well, watch videos.
"Facebook's goals and ambition in video appear large," says Chris Belli, vice president of marketing and business development at Studio Science, a design consultancy for tech companies.
"They've secured streaming rights to some big events, added a video tab, released an app for Apple TV, and are experimenting by making the camera a more prominent feature of the mobile product."
Facebook is putting its big data to use, recommending content users might enjoy, showing them what their friends are watching and pushing some of its own original content (including a series starring Bill Murray and the Ball family). Sports will also figure more heavily in the Watch tab, and dozens of major league baseball and college football games have already been aired on the platform.
Buying a unicorn at a compelling price. There is no company on earth quite like Facebook. It boasts more than 2 billion users, and yet, last quarter, it was still able to grow monthly active users (MAUs) by 15.9 percent year-over-year. To put that in perspective, Facebook has more than six times as many MAUs as Twitter (TWTR), yet last quarter it nearly quadrupled Twitter's 4.1 percent user growth rate.
Belli attributes this fantastic growth to Facebook's savvy acquisitions over the years, combined with an obsession with design.
"They've made countless 'acqui-hires' over the last several years ranging from design firms to design-centered software companies," Belli says. "These investments play a large role in making their acquisitions successful as product design affects user growth."
Its closest rival in the ad market, GOOG, is expected to increase revenue by 18.8 percent to Facebook's 33.1 percent in 2018. Yet the valuation of these stocks doesn't seem to reflect that huge growth gap, with FB trading at 26.9 times 2018 earnings and GOOG at 25.7 times forward earnings.
Given such miniscule differences in valuation, FB looks like the better stock to buy for the new year.
FB stock's incredible "optionality." One of the biggest differences between value stocks and growth stocks is that the latter often tend to have much greater so-called optionality. That means these businesses could derive growth from any number of different avenues in the future.
It seems, for example, that electric utility Dominion Energy (D) has scant optionality; 10 years from now, the vast majority of its revenue will likely still come from generating and selling power. That's great for conservative investors, but for growth-minded or risk-tolerant folks, it's not too exciting.
Facebook, on the other hand, boasts an exciting tree of growth opportunities that can branch off of and compound on one another.
One of Facebook's most exciting long-term opportunities is virtual reality (VR), where the company is exceptionally well-positioned thanks to its $2 billion 2014 purchase of the market's leading VR headset-maker Oculus. Zuckerberg sees VR's first applications in gaming and entertainment, and you can already experience certain movies in virtual reality today. After that, Zuckerberg hopes to transform areas like education and health. The opportunities are endless.
Messaging apps Facebook Messenger and WhatsApp, which each have more than 1 billion users, can also be leveraged and monetized with services like payments, chatbots, and videoconferencing, to name just a few.
After factoring in Instagram, the other addictive network Facebook owns, and considering the company's $38 billion war chest (and no debt) that can be leveraged for mergers and acquisitions, it's even easier to see why FB is one of the best stocks to buy for 2018.
Risks, uncertainty remain. The potential upside to buying Facebook stock, even after its stellar 2017 run, seem to far outweigh the risk at today's levels. But there is risk, and it's always prudent to know any and all risks that exist intimately.
Soon, Facebook's user growth will have to start slowing more markedly, and when that happens, the market won't be happy. There's also a chance that FB is getting close to ad saturation on the News Feed, which means stuffing in more ads won't be attractive and doing so risks the popularity of the product.
With an inevitable deceleration in user growth on the horizon, Facebook's aggressive pursuit of video content will also come with trade-offs. Namely, Facebook's stellar margins will take a hit, as it's forced to shift from user-generated free content to revenue-sharing or in-house produced material. Video will also cannibalize ad revenue from Facebook's News Feed.
Lastly, some of that optionality could be overvalued by Wall Street. "The benefits of their acquisition of Oculus remains to be seen," says Belli. "It's still unclear how VR will fit into the life of an everyday consumer."
[See: 7 of the Best Tech Stocks to Buy for 2018.]
Facebook, like any stock, isn't devoid of risks. But it truly is a one-of-a-kind company, and its competitive foothold, vision and proven ability to innovate should make it a good bet for years to come.
Copyright 2017 U.S. News & World Report
Poll
More from U.S. News & World Report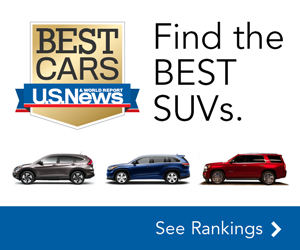 US News & World Report - Money