Best pizza places from memory lane

Photos
3/10/2016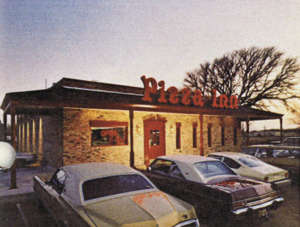 © Pizza Inn Pizza Inn

There are so many choices these days for pizza — gourmet, deep dish, specialty, thin crust — the list is seemingly endless. Back in the day, not to get all I-walked-two-miles-in-the-snow-to-get-to-school on you, there weren't maybe as many choices in our hometowns – a few local mom and pop places and some chains that grew to become international brands. Let's take a walk down memory lane at some of those pizza places we fondly remember going to after baseball games, ordering in when there was a babysitter, or stopping in for a quick lunch while we were shopping at the mall.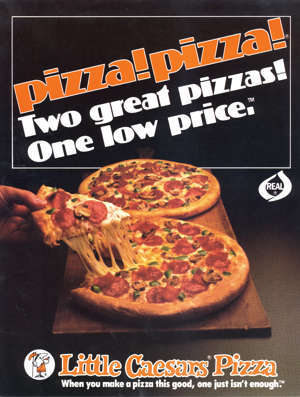 © Little Caesar's Little Caesar's

Little Caesar's
We know you can hear still hear that cartoon voice say "Pizza! Pizza!" when you remember Little Caesar's Pizza, where you got two pizzas for the price of one. Founders Michael and Marian Ilitch grew the chain from a single carry-out only restaurant in Detroit to the largest carry out pizza chain in the world.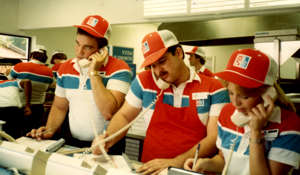 Domino's
Alongside Little Ceasar's, Domino's Pizza, originally called DomiNick's, was one of the more ubiquitous pizza chains of the 80s – by the middle of the decade, they had over 1000 restaurants delivering pizzas across the country. The chain was known for its 30-minute or less delivery promise.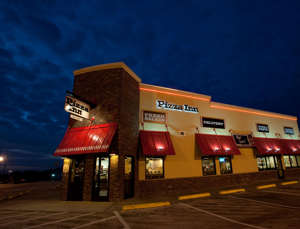 © Pizza Inn Pizza Inn

Pizza Inn
If you lived in the southeast United States in the 80s, you might remember noshing on a Taco Pizza at the local Pizza Inn, or maybe a dessert "pizzert" pizza? Founded in 1958, the first location was in Dallas, Texas; today, you can enjoy these pizza and more in 14 states.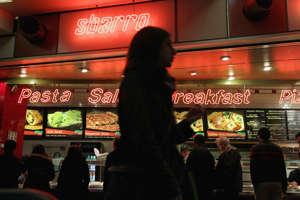 Sbarro
Gennaro Sbarro and his wife Carmela opened the first Sbarro restaurant in Brooklyn in 1959 and was a popular spot by the mid-1960s, enough so that they opened more locations. Sbarro's rose with the popularity of malls and, by the time Gennaro passed away in 1984, they had almost 100 stores – many in food courts in America's malls, where you probably remember scarfing down a slice of pizza while shopping for school clothes or looking for the latest Duran Duran cassette.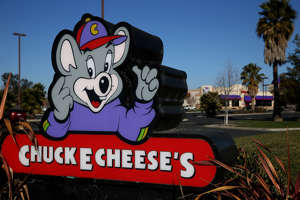 Chuck E. Cheese
Pizza, a video arcade, AND a cartoon mouse mascot? The combination was irresistible to kids - maybe you or your best friend hosted a birthday party there back in the day? The chain is still around having recently re-designed their mascot and hiring a fine dining chef to overhaul their entire menu.