What Is Biltong and Is It Healthy?

US News & World Report - Health
4/12/2019
With high-protein snacks flying off store shelves and diets like paleo and keto as popular as ever, it's high time biltong – a meaty snack South Africans are obsessed with – goes mainstream in the U.S. Here's what to know about the food.
What Is Biltong?
Biltong is an air-dried meat that can be made from various types and cuts of meat. Its flavor is richer and denser than cured meat. What sets biltong apart is its curing process that originated in South Africa as a preservation method before the country had refrigerators. Traditionally, South Africans flavored their meat in spices like allspice, coriander, salt, pepper and a splash of vinegar; however, biltong can also be flavored with spices like curry, cloves, ginger and other traditional South African flavors.
Now, you can increasingly find biltong in the U.S. The company Made by True, for example, makes the product with beef that is born and raised in the U.S. and sourced regionally. "We had a feeling that we wanted to launch a biltong line because the texture and nutritional profile are so different from American-style jerky, so when we went to South Africa to learn more about the tradition and process, that interest became a full-on love affair," Jess Thomas, the company's CEO and co-founder, told me.
There, Thomas learned that biltong is much more than just a snack for South Africans; it's a cultural staple. People take great pride in their secret family recipes, many of which take decades or longer to perfect. Because there is no heat added, it's tricky to make. "You're essentially drying everything at room temperature and relying on time and humidity levels to do the work for you," Thomas says.
What's the Difference Between Biltong and Jerky?
There are numerous differences between biltong and jerky when it comes to the products' prep and curing. Beef biltong starts with a thick cut of meat (it can be a lean or fatty cut), and gets flavored with a mixture of spices, salt, pepper and vinegar. The flavoring step takes about 30 minutes. Beef jerky, on the other hand, usually starts with a top round steak, and though it's also flavored with spices, the meat is usually soaked overnight in a marinade.
After prepping, biltong is hung on a hook where it is air-dried between 14 to 21 days in a warm room with low humidity. Jerky, however, is baked for a few hours in order to speed up the drying process. It can also be made with a dehydrator. Because the temperatures often fluctuate during this process, jerky tends to have a thicker, chewy flavor. Jerky can also be smoked; biltong cannot.
The final products are also quite different. Biltong is sliced against the grain to give it a tender texture and uniform shape. Typically, biltong is cut into 1-inch thick strips, or sometimes thicker, while jerky is usually very thin. Biltong doesn't have the addition of the marinade, which means it will have a very small amount of sugar, if any. Because biltong can be made with a variety of cuts, some up to 50-percent fat volume, it can be dry and crumbly with no fat, or soft and chewy with more fat in it. Biltong is also higher in protein compared to jerky.
I first tried biltong in Cape Town, South Africa, and quickly understood the South African infatuation for the meaty snack. It has a much more tender mouthfeel than I was used to with jerky, which can be quite tough. And though the traditional South African flavors were a bit new to me, I was taken with them immediately. It made me understand the stories of folks sneaking biltong into the U.S. in their luggage.
Where Can I Find Biltong?
If you've never tried this mouthwatering, high-protein snack, you can pick up a bag or two from the companies below.
Made By True sells biltong in three different flavors: "Cape Town Classic" (salt, pepper and coriander), "Savory Adventure" (garlic, herb and spices) and "Little Bit of Spice" (coriander, chili powder and paprika). Each has 80 calories, 16 grams of protein and zero sugar per ounce.
Ayoba-Yo makes biltong using grass-fed beef. Flavors include traditional biltong and spicy biltong made with cayenne and chili powder.
Stryve Biltong carries sliced biltong with 36 grams of protein and 1 gram of sugar per 2.25-ounce bag, biltong sticks with 15 grams of protein and no sugar, and trail mix made with beef biltong, whole nuts and seeds.
Brooklyn Biltong offers original biltong flavored with coriander and allspice, "Zulu Peri Peri" made with cayenne pepper and "Joburg Steakhouse" made with garlic and mixed flavors. These biltong products provide between 70 and 80 calories, 12 and 15 grams of protein and are sugar free.
More from U.S. News & World Report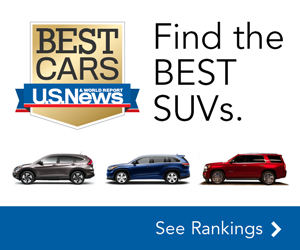 US News & World Report - Health