CDC: 4 More Child Deaths Linked to Flu

U.S. News & World Report
2/8/2019
Four more children have died of complications from the flu as the flu season intensifies, according to an update from the Centers for Disease Control and Prevention.
There have been 28 pediatric flu deaths so far this season as of Feb. 2. There were a total of 185 child deaths last year, and 110 in the 2016-2017 season. Flu season typically peaks in late February or early March, and it's almost certain additional deaths and illnesses will be reported as flu activity remains "elevated" across the country.
"Each year, millions of children get sick with seasonal flu; thousands of children are hospitalized and some children die from flu," the CDC says.
The flu was widespread in 47 states last week, with regional activity in Alaska and West Virginia and local activity in Hawaii and the District of Columbia. New York City and 24 states experienced high levels of flu-like activity last week, while just three – Ohio, Wyoming and Delaware – experienced minimal levels.
Since October, influenza A viruses, including the H1N1 strain, have "predominated" in the country, the CDC says. The agency estimates that up to 15.2 million people had gotten sick with the flu from October through Feb. 2, with as many as 7.2 million visiting a doctor and up to 186,000 hospitalizations.
The CDC says 4.3 percent of hospitalizations were due to flu-like illness last week, above the national baseline of 2.2 percent. The highest hospitalization rate was among adults age 65 and older, with 53 hospitalizations per 100,000 compared with a rate of 20.1 overall.
Young children, older adults and pregnant women are most at risk of developing serious complications tied to the flu, the CDC says, and annual vaccinations are the best way to prevent them.
"Getting vaccinated can reduce flu illnesses, doctor's visits, missed work and school days, and prevent flu-related hospitalizations and deaths in children," the CDC says.
Copyright 2019 U.S. News & World Report
More from U.S. News & World Report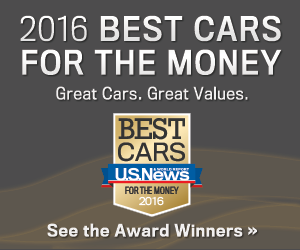 U.S. News & World Report