Pillsbury Flour Recalled for Possible Salmonella

Consumer Reports
3/11/2019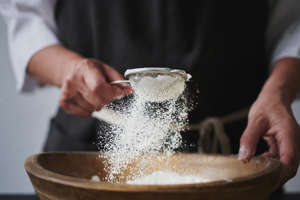 © Getty Consumer Reports has no financial relationship with advertisers on this site.

Some 12,500 cases of 5-pound bags of Pillsbury Unbleached All Purpose Flour have been recalled because of possible salmonella contamination. This information was posted on the websites of two supermarket chains, Publix and Winn-Dixie, which said that the product was recalled by the parent company of Pillsbury baking products, Hometown Foods Company.
Flour marked with two lot codes are involved in the recall: 8 292 or 8 293 representing about 100,000 bags of flour. The packages carry a best-if-used-by date of April 19, 2020.
No announcement was posted on either the Hometown Foods Company's website or the Food and Drug Administration's website.
Hometown Foods chief operating officer Dan Anglemyer said that the company is working on a press release in coordination with the FDA.  
The announcement on the Publix website stated that the flour was "distributed through a limited number of retailers and distributors nationwide."
"We've been in touch with every direct customer it [the flour] has gone to," Anglemyer said. However, he "hesitated" to give the names of the retailers that received the flour because "it [the flour] can go through a distributor that works with other retailers." There have been no reports of illness, he said.
If you have this flour at home, you should throw it away and call the company at 800-767-4466 to get a replacement coupon. You can also return it to the store where you purchased it for a refund.
If you store your flour in a canister and aren't sure if the flour was Pillsbury Unbleached All Purpose Flour with the two lot codes involved, you should throw it away. Thoroughly clean any flour containers before using them again. Make sure to wash out all nooks and crannies, because flour particles can linger in hard-to-reach places.
Anglemyer said that the salmonella was detected in tests the company ran in lot code 8 292 and that the company was including lot code 8 293 in the recall "out of an abundance of caution."
"It's unfortunate. We try to be as cautious as possible," Anglemyer said. "We apologize for any inconvenience."
Flour can be contaminated with bacteria that cause foodborne illness, such as salmonella, often in the fields where the wheat is grown. (In January, General Mills recalled 5-pound bags of Gold Medal Unbleached Flour for possible contamination with salmonella.) "That's one reason why you shouldn't consume raw batter or cookie dough," says James E. Rogers, Ph.D., director of food-safety research and testing at Consumer Reports. Cooking or baking will kill the bacteria.
The key symptoms of salmonella are diarrhea, fever, abdominal pain, and sometimes vomiting. Contact your doctor if you have a fever of 101.5° F or higher, bloody diarrhea, or severe dehydration. 
The Details
Products recalled: 5-pound bags of Pillsbury Unbleached All Purpose Flour with lot codes 8 292 and 8 293 and a best-if-used-by date of April 19, 2020.
The problem: The flour may be contaminated with salmonella.
The fix: Consumers should discard the flour and call the company for a replacement coupon, or return it to the store where purchased for a refund.
How to contact the manufacturer: Call 800-767-4466.
Consumer Reports is an independent, nonprofit organization that works side by side with consumers to create a fairer, safer, and healthier world. CR does not endorse products or services, and does not accept advertising. Copyright © 2019, Consumer Reports, Inc.