The Health of America, From Outcomes to Equity

U.S. News & World Report
3/26/2019
© (Getty Images) The 2019 U.S. News Healthiest Communities Rankings In the affluent suburbs nestled outside of Denver, Colorado, residents of Douglas County enjoy all the hallmarks of the Rocky Mountain region: scenic views, historic sites and seemingly endless opportunities for outdoor recreation.
Aided by a bustling economy, a clean environment and an active population, Douglas County this year supplanted Falls Church, Virginia, a small bedroom community outside the nation's capital, to top the U.S. News list of America's Healthiest Communities.
The second annual Healthiest Communities rankings, compiled in collaboration with the Aetna Foundation, offer insight into how dozens of factors come together to shape health across the country. By providing a diagnostic scan of the nation, Healthiest Communities aims to draw a clear link between where people live and how well they live – and for how long.
"There's something about the places where we spend time that influence our health and well-being," says Justin Denney, an associate professor of sociology and a health disparities researcher at Washington State University. "Is there access to safe housing, opportunities for employment or to get fresh foods – or are you bound by convenience stores that are around?"
Like many of the top counties in the Healthiest Communities rankings, Douglas County is well-educated and wealthy, with a median household income of about $111,000 in recent years. But not everyone shares in the county's wealth, says Carrie Buchan, chief operations officer of the Douglas County Community Foundation, which supports local nonprofits, including those that help the underserved and people in crisis.
Buchan says the county's prosperity has spurred growth, drawing newcomers who hope to benefit from the local economy. But some residents experience what Buchan describes as "suburban poverty," living from paycheck to paycheck. A lost job or big unexpected expense, such as a medical bill, can upend whole families. "We see a lot of that," Buchan says.
Many of America's poorest counties, meanwhile, fall far outside the rankings, underscoring the crucial need for cross-sector partnerships that promote health equity and ensure wealth is not the only path to wellness.
"We absolutely should be trying to improve resources available to all kinds of families in all kinds of places," Denney says.
The Healthiest Communities project seeks to shed light on what's working and what isn't to improve health and reduce disparities across the country. The University of Missouri Center for Applied Research and Engagement Systems – a research group skilled in geographic information systems and community health assessment – helped develop the Healthiest Communities methodology and analyzed the data, and U.S. News also gathered a panel of independent advisers that included members of the National Committee on Vital and Health Statistics, an advisory body to the U.S. secretary of health and human services.
Using the committee's Measurement Framework for Community Health and Well-Being as a starting point, U.S. News scored nearly 3,000 counties and county equivalents on 81 metrics across 10 categories: community vitality, equity, economy, education, environment, food and nutrition, population health, housing, public safety and infrastructure – all social factors that impact community health. Those scores were used to rank America's 500 Healthiest Communities.
Healthiest Communities also provides richly detailed data profiles of every county in the analysis, along with applications such as a Data Explorer and a county comparison tool that allows users to examine counties side by side to answer any number of questions. For example, users can quickly assess the extent to which healthy counties – or less healthy ones – differ in details like their educational attainment, spending on emergency services and potential exposure to unsafe drinking water.
In 2019, six Colorado counties aside from Douglas also landed among the country's top 20 Healthiest Communities, while 62 counties in Iowa made the top 500 – more than any other state. In total, 81 communities moved into the top 500 in 2019. While some communities saw significant on-the-ground improvement, changes to the Healthiest Communities methodology also affected changes in scores between 2018 and 2019, making comprehensive year-over-year comparisons difficult.
The Healthiest Communities project is just one piece of an expanding nationwide effort to assess overall community well-being. As health care payment models have begun shifting to reward improved outcomes over the volume of patients seen, health care providers have been forced to address the challenges that prevent people from staying healthy.
Health systems "are trying to manage their money better, so they're going to have to think outside of their room, outside their walls and outside the sector to think about how to help the population they serve," says Niñon Lewis, an executive with the Institute for Healthcare Improvement.
Some links among factors measured in the Healthiest Communities assessment echo concerns in the public health field over simmering issues: In general, life expectancy was most closely tied to diabetes prevalence and smoking rates in a community. Other ties, such as the link between higher rates of poverty and poor mental health, offer additional clues into what really matters to create a healthy community – or an unhealthy one.
The Healthiest Communities data also can serve as a bridge between community assessment and community action, allowing residents, policymakers and local health leaders to zero in on their most pressing challenges and develop targeted plans to address them.
"Community health assessments and improvement plans can reinforce or complement the rankings," says Lori Freeman, who heads the National Association of County and City Health Officials. "Once those two are married together, it creates an even more powerful message and story about what the community has to do to improve the health of its people."
Data and research clearly demonstrate that all communities grapple with disparities in the health of their populations, whether urban or rural, city or suburb. People living blocks apart may be exposed to different educational and economic opportunities, along with differences in access to health care, a safe environment, quality housing, healthy foods, internet service and recreational offerings. They may also engage in very different behaviors, healthy and unhealthy, sometimes to combat the toxic stress that comes from extreme financial insecurity and a host of related challenges.
Knowing how such factors interact is an important first step toward targeting resources where they'll do the most good, experts say.
"If you look at where we don't do well in health, economy and social outcomes, it's where we've permitted inequities to exist," says Dr. Somava Stout, a vice president at the Institute for Healthcare Improvement, executive lead for the 100 Million Healthier Lives campaign and an adviser to the U.S. News Healthiest Communities project.
"There were policies in place where banks, insurers, loan officers and investors of all kinds measured the number of people of color in a place and, if it were high, labeled them as risky. A legacy of disinvestment created the problem," Stout says.
The legacies of those policies are evident today in assessments created by Healthiest Communities and other population health measurement tools, she says. "If you look at maps of economic hardship, childhood obesity, diabetes and life expectancy – they're the same map," she says. "You're looking at people with (afflictions) that look like chronic diseases that can be treated by a doctor, but what you're really looking at is untreated inequity."
Within its assessment of overall community health, the broad Healthiest Communities framework highlights so-called social determinants that help govern the health of a community. Examining them separately offers insights into how economy, education, environment, food and nutrition and other factors – including equity – contribute to a community's overall well-being.
"What you're doing in a sense is (breaking down) why we have inequities," Peter Jacobson, director of the Center for Law, Ethics, and Health at the University of Michigan School of Public Health, says of the Healthiest Communities framework. "You're pointing out to the public that community health is affected by a lot of different factors that most people don't take into account."
The challenge is to use the data to set goals and achieve them. It's not enough, experts say, to identify problems. It will take concerted, collective action to solve them.
Politicians, hospital administrators – whose institutions bear some of the cost of preventable chronic diseases – activists, faith communities and other groups are increasingly recognizing that, in the absence of national consensus, solutions will have to trickle up from the grassroots.
California has set an ambitious example for action by establishing an Office of Health Equity to build partnerships, gather data and adopt a "Health in All Policies" strategy. The approach is intended to assure that government initiatives even outside the health sector – such as those tied to job creation, agriculture or educational attainment – are designed to positively impact population health.
"Unless we ensure there's an equal playing ground where everybody has the same ability to access resources, we will always have health inequity," Freeman says. "There's no reason in this country – as wealthy as we are and with as many resources as we have – why everyone shouldn't have the ability to be healthy."
Copyright 2019 U.S. News & World Report
More from U.S. News & World Report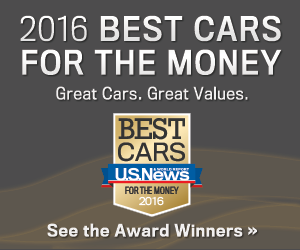 U.S. News & World Report