116 Cases of Polio-Like Illness, Acute Flaccid Myelitis, Confirmed in 31 States

U.S. News & World Report
11/28/2018
(video courtesy Newsy)
The number of confirmed cases of the potentially life-threatening illness acute flaccid myelitis has risen to 116 in 31 states. 

This number is 10 more than last week. The Centers for Disease Control and Prevention reported that there are an additional 170 suspected cases as of Nov. 23.
AFM is a rare condition that affects a person's nervous system, especially the spinal cord. It causes weakness in the limbs, difficulty breathing, drooping eyelids and, in extreme cases, paralysis. It most often occurs in children and the cause is unknown, though research suggests that a virus known as enterovirus D68 may be a factor.
Although the disease is not new, beginning in 2014 there was a sudden increase in the number of incidences of AFM.
Colorado has the highest number of incidences, with 15 confirmed cases in the state, followed by Texas, which has 14. Minnesota, Ohio, Pennsylvania and Washington each have eight and Illinois has seven. New Jersey and Wisconsin have 6 confirmed cases, while the remaining 22 states each have one to three cases.
According to the CDC, more than 90 percent of patients experienced a mild respiratory illness or fever associated with a viral infection before they developed AFM, and more than 90 percent of the cases are in children. Although AFM is similar to polio, all patients with the disease tested negative for polio.
Most patients with AFM developed it between August and October, a time when many different viruses are common, including the enterovirus. Of the 440 confirmed cases of AFM since 2014, health officials found coxsackievirus A16, EV-A71 and EV-D68 in the spinal fluid of four patients. There were no pathogens found in the spinal fluid of the other patients.
Although the prevalence of the disease is rising, the CDC still estimates that less than one to two in a million children in the United States will develop AFM every year. Scientists have been working on a cure for the illness, but the latest research found that a promising treatment was ineffective. 
Copyright 2017 U.S. News & World Report
More from U.S. News & World Report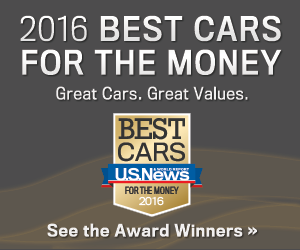 U.S. News & World Report