Marijuana's Public Health Pros and Cons

U.S. News & World Report - Health
3/2/2017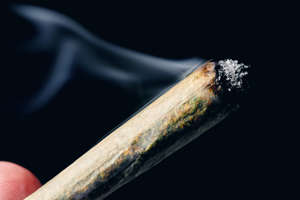 © Shutterstock Voters should consider both, one expert explains.
Some opinion polls suggest voters will soon approve California's Proposition 64, legalizing marijuana for adult recreational use. If that proves to be the case, legalization will bring with it some perhaps surprising public health pros and cons – and voters need to weigh both very seriously before they head to the polls.
Nearly two decades of research have shown that marijuana can be beneficial in alleviating pain and other symptoms associated with an array of illnesses, including cancer and multiple sclerosis. As a palliative-care physician, I have been impressed with patient accounts of the relief they've experienced from marijuana – relief that they sometimes didn't get from first- and second-line prescriptions.
Not only might the broader legalization of marijuana help more people with unmanageable pain find relief, it could even have a positive, mitigating effect against the opioid epidemic. Research in some of the 25 states where medical marijuana is legal has found a possible protective effect against opioid overdose deaths.
A study led by Dr. Marcus A. Bachhuber, published in August 2014 in JAMA Internal Medicine, found that from 1999 to 2010, states across the country had steep increases in opioid overdose deaths. But in states where medical marijuana was legal, mortality linked to opioid use declined steadily in the years after implementation of the marijuana law – by almost 25 percent – compared to states where marijuana was not legally available. This effect was much more robust than those linked to statewide regulatory initiatives such as mandatory opioid prescription medication registries and other well-intentioned efforts. 

That correlation should not be downplayed. In a letter to physicians in August, U.S. Surgeon General Vivek H. Murthy noted that opioid overdose deaths have quadrupled since 1999 and now "nearly 2 million people in America have a prescription opioid use disorder."
In that respect, a vote to make marijuana more accessible might seem sensible. And yet…
A recent analysis from the non-partisan California Legislative Analyst's Office suggests that legalization would dramatically increase the level of marijuana consumption in California, mainly through lower prices. The ramifications of that would be significant.
Under the measure, the age to legally consume marijuana in California would be 21, but it would be naïve to assume that easier availability would not have a trickle-down impact and that the drug would find its way to those under legal age.
That may be the most powerful reason to oppose the measure. Heavy recreational use of cannabinoids can adversely affect the brains of young people – that is, pre-adolescents to those in their early 20s – probably related to the continuing development of brain structures and functions in that age group. Such use can also affect the brains of people already exhibiting substance abuse issues or mental illness. Further: 

Regular use of marijuana can hasten the onset of psychotic illnesses. In fact, high-dose THC – one of the most widely studied molecules in the marijuana plant – has been found to cause acute/transient psychosis.
Chronic marijuana use is connected with what, in popular culture, has been called slacker behavior – increased risk of dropping out of school, lower achievement, diminished IQ and probably lower life satisfaction – not to mention addiction, physical dependence and withdrawal symptoms.
By their late 30s, chronic users face a greater risk of respiratory problems, such as bronchitis and periodontal disease. To be fair, however, smoking marijuana doesn't appear to have the same long-term medical consequences of using tobacco: an increased risk of cancer, obesity and heart disease.
Then there is the somewhat conflicting evidence on the dangers of people operating motor vehicles after using marijuana. In Colorado, recent figures correlate with the years since marijuana legalization to show a dramatic decrease in overall highway fatalities – and a two-fold increase in the frequency of marijuana-positive drivers in fatal auto crashes. Studies in Washington state showed similar findings.
Because marijuana metabolites can remain in a body for days or even weeks after use, we have no accurate way of telling if those people were legally impaired by marijuana at the time of the fatal accident.
Legalization will pose a challenge for law enforcement in determining truly impaired driving from marijuana. There is no field sobriety test like there is with alcohol. On many occasions, officers apply a sniff test after pulling over a driver suspected of being impaired. That is, could they smell marijuana smoke in the vehicle? Or did the driver have bloodshot eyes? Many arrests that come from these observations are challenged and don't pass legal muster.
If one views incarceration as a public health issue, then legalization could have a positive result. The punishment for selling recreational marijuana would be reduced from a maximum of four years in prison or jail to six months in jail and/or a $500 fine. Judges could also reconsider existing sentences for those incarcerated, before Prop 64 goes into effect, for either selling or growing marijuana. The Legislative Analyst's Office suggests that reduced criminal justice costs would mean a savings of tens of millions of dollars annually.
On the way to the polling place, voters should remember that a thoughtful decision requires an evaluation of both risks and benefits. What each person decides ultimately will be linked to the weight with which he or she considers the complex issues described in this brief summary.

Psychiatrist and palliative care physicianDr. Thomas Strouse is medical director of the Stewart and Lynda Resnick Neuropsychiatric Hospital at UCLA and holds the Maddie Katz Chair in Palliative Care Research and Education. He is a fellow of the Academy of Psychosomatic Medicine and a Distinguished Fellow of the American Psychiatric Association. He has published and lectured widely and is board certified in Adult Psychiatry, Psychosomatic Medicine and Hospice and Palliative Medicine. He is also Chair of the Hospice/Palliative Medicine Test-Writing Committee for the American Board of Internal Medicine.
Dr. Strouse has seen both the benefits and risks of cannabis use and is well-versed in the emerging scientific evidence regarding the effectiveness of cannabinoids in a variety of medical conditions and pain states, as well as epidemiologic evidence of legalized marijuana's connection to a reduction in prescription drug use and opioid-related deaths.
At the same time, he is particularly concerned about the adverse impact of heavy recreational cannabinoid use on brain development and mental illness expression in younger people.
More from U.S. News & World Report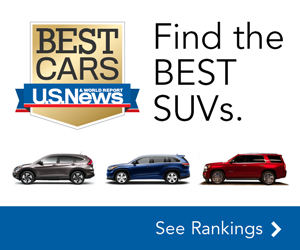 U.S. News & World Report - Health