Why the New U.S. Maternal Mortality Rate Is Important

U.S. News & World Report
1/30/2020
After more than a decade of uncertainty, the U.S. has an official maternal mortality rate: 17.4 deaths per 100,000 births in 2018.
Public concern over maternal deaths has escalated in recent years – even reaching the Democratic presidential debate stage in December – but the U.S. hasn't reported exactly how likely women are to die during pregnancy or within 42 days afterward since 2007. The lack of data made it more difficult to compare the U.S. to other countries or to target efforts to improve maternal outcomes where they might do the most good.
"You can't see what you're not measuring," says Dr. Neel Shah, an assistant professor at Harvard Medical School, an OB-GYN at Beth Israel Deaconess Medical Center and a nationally recognized maternal health expert.
The official estimate, included in a report from the Centers for Disease Control and Prevention's National Center for Health Statistics, confirms what other research has long suggested: that pregnant women and new mothers are dying at alarming rates in the U.S. There were 658 maternal deaths in 2018, the analysis shows. Yet while the mortality rate represents an uptick from 2007 – when it was 12.7 per 100,000 – researchers say much of that increase is tied to changes in how the data was collected and analyzed.
Maternal mortality has been notoriously underreported in the U.S. In 2003, a checkbox item on death certificates – designed to identify women who died during or shortly after pregnancy – was introduced, but states were slow to adopt it. That inconsistency prompted the federal government to stop reporting what was essentially a skewed national maternal mortality rate after 2007. All states had adopted a checkbox by 2018.
"This establishes the baseline – this is what we can stick to for a while," says Jill Arnold, executive director of the Maternal Safety Foundation, a nonprofit advocacy group.
Without the official maternal mortality data, experts have looked to other measures, including the pregnancy-related death rate, which captures deaths up to a year postpartum from a cause related to or aggravated by pregnancy, according to the CDC. That rate has risen steadily since the agency started tracking it in the 1980s.
Because it reflects a longer period of time, experts assume the pregnancy-related death rate will be higher than the maternal mortality rate. Yet in 2016, the most recent year for which the CDC has released a figure, the pregnancy-related death rate was 16.9 deaths per 100,000 births – slightly lower than the maternal mortality rate of 17.4 in 2018.
That suggests "we may have an even bigger problem with maternal mortality than we thought – and we already thought it was pretty terrible," says Eugene Declercq, a maternal mortality researcher and professor of community health sciences at the Boston University School of Public Health. "They're going to find differences, because when you have different measures, you have different results, but none of them paint a particularly positive picture here."
The new maternal mortality figures also confirm the existence of severe disparities by age group and race and ethnicity. In 2018, the maternal mortality rate among black women was 37.1 – about 2.5 times higher than the rate of 14.7 among white women, the analysis shows. Hispanic women, meanwhile, saw a rate of 11.8.
"The disparities are profound and they need to be addressed, but there's much more to it than that," Declercq says. "There's systems issues here in the United States that we have to come to grips with."
Maternal mortality is often used as an international indicator of the health of a population overall. From 1990 to 2013, research published in medical journal The Lancet found that on average, developed countries saw a 3.1% annual decline in an assessment of maternal mortality ratio. The U.S., however, saw an annual increase of 1.7%.
"Those countries are improving their measurement systems, and their maternal mortality rates are going down," Declercq says. "The differences between the U.S. and other comparable countries is getting bigger and bigger through this time period."
Notably missing from the new CDC report are state-level breakdowns of maternal mortality, which may vary considerably. Infant mortality rates, for example, ranged from 3.7 per 1,000 in Massachusetts to 8.6 in Mississippi in 2017.
Declercq says it could be about two to three years before reliable state-level maternal mortality data is released, because a relatively small number of pregnant women and new mothers die every year.
Improving the accuracy of national maternal mortality data is "critically important," the American College of Obstetricians and Gynecologists said in a statement on the new data release. But investments should also be made in states' maternal mortality review committees, which typically include physicians, nurses and other maternal health experts and provide "a deeper understanding of the circumstances surrounding each death."
"The bottom line is, hundreds of young women are dying from preventable pregnancy-related causes," Shah says. "As a maternal health community, we've had time to digest (the data), question its validity, to really dig into it. We've done that now, and the trends hold. We've got to do something."
Copyright 2020 U.S. News & World Report
More from U.S. News & World Report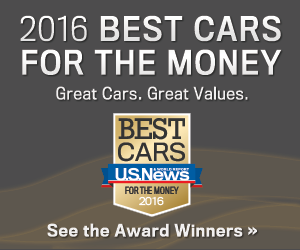 U.S. News & World Report