10 Ways Strength Athletes Can Spring-Clean Their Diets

By Toby Amidor
of Muscle and Fitness
|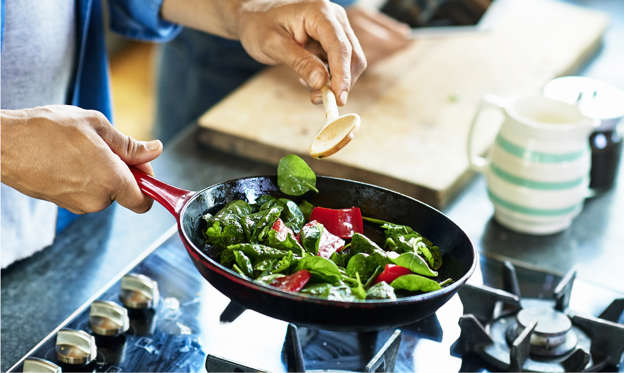 Spring is a time of renewal. So as you start thinking about the ideal beach body or the new weight-room PRs you'll be working to achieve this season, you'll also want to think about double-checking your daily nutrition.
After all, it's normal for New Year's resolutions to falter a bit by April. Maybe donuts have snuck back into your weekly routine. Maybe you've stopped by the local greasy spoon a few too many times, hoping that your winter sweaters will hide the extra size around your waistline.
Because you're already spring-cleaning your house, now is the perfect time to take stock of your kitchen and pantry, too. Make a few of these simple dietary switches, and you'll find that you can make a ton of progress toward a healthier lifestyle.
Toby Amidor is the owner of Toby Amidor Nutrition and best-selling author of The Easy 5-Ingredient Healthy Cookbook, The Healthy Meal Prep Cookbook, and The Greek Yogurt Kitchen.
© Gary Burchell/Getty Images