20 Veggie Smoothies You'll Actually Want To Drink
By Christine Byrne
of Bicycling
|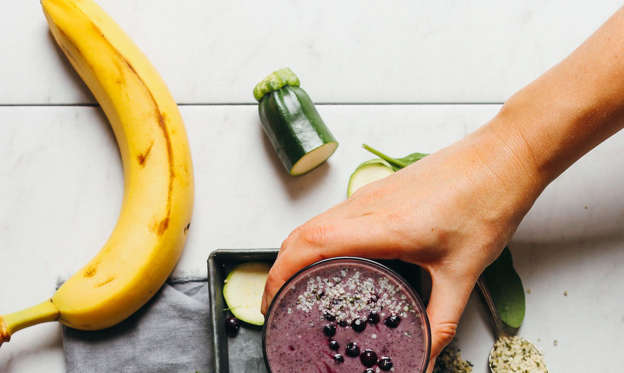 Smoothies are a great way to refuel after a long ride or intense workout. Quick to blend up and easy to sip on the go, they're also a simple way to load up on nutrients—especially if you're whipping up veggie smoothies.
Often, though, smoothies are made primarily with fruit. While a little fruit can give a blend some much-needed sweetness (and provide extra nutrients), balancing it out with the right veggies can make it even more satisfying—without sacrificing a shred of deliciousness.
"When you add veggies to a smoothie, you get extra vitamins, minerals, and antioxidants," says Amy Gorin, R.D.N., owner of Amy Gorin Nutrition in the New York City area.
Milder veggies and leafy greens—like spinach, cauliflower, and kale—are some of the most popular smoothie add-ins, since they don't overpower the other flavors you're mixing up.
Gorin recommends adding a handful of greens or vegetables to your go-to smoothie recipe—but if you need a little more inspiration, here are 20 veggie smoothies you'll look forward to sipping on.
[Find 52 weeks of tips and motivation, with space to fill in your mileage and favorite routes, with the Bicycling Training Journal.]
© Courtesy