The Healthiest Ice Creams and Frozen Treats, According to Nutritionists

US News & World Report - Health
7/1/2019
To celebrate National Ice Cream Month this July, you won't be alone if you grab a spoon and enjoy a few scoops. In fact, the average person eats about 23 gallons of ice cream per year, according to the International Dairy Foods Association.
I don't have to remind anyone that regular ice cream is a sugar- and fat-rich combo that's been shown in studies to light up pleasure centers in the brain. That's why so many of us find that sweet, creamy goodness utterly irresistible.
Here are nine of the best ways to enjoy your favorite frozen treats without the guilt:
Look for light ice cream.
Make your own pops with smoothies and other tasty drinks.
Explore the new high-protein varieties.
Always go kid-sized.
Be smart about frozen yogurt.
Try pre-portioned options.
Pick veggie- and fruit-packed pops.
Ice cream sandwiches can be a smart choice.
Freeze your fruit and make it fun.
So go ahead and indulge this summer. Just follow these tips from the nutrition pros so you won't put your healthy habits on the deep freeze.
Look for Light Ice Cream
According to nutrient content values from the U.S. Food and Drug Administration, premium ice-cream can pack in more than 250 calories and 11 teaspoons of sugar per half-cup serving. "Light," by definition, however, will have at least half the fat and/or one-third fewer calories compared to regular ice cream. And, by definition, those that are labeled as "lowfat" have no more than 3 grams of fat per serving. Brands don't always use the term "light" or "lowfat" on their labels, so you'll need to look at the Nutrition Facts panel. Look for options with no more than 120 calories per serving, no more than two grams of saturated fat and up to 16 grams of sugar (four teaspoons). Some of my favorite brands with delish "light" options include Dreyer's, Breyer's, Ben & Jerry's and Haagen-Dazs.
Try This Smooth Move
Pour leftover fruit smoothies or juice from canned fruit (look for those packed in natural juices) into ice pop molds, suggests Sally Kuzemchak, MS, RD, founder of RealMomNutriton.com and author of "The 101 Healthiest Foods for Kids." These treats have simple ingredients, with no artificial flavors or colors. I also put our favorite organic whole chocolate milk into (food-grade) ice cube and pop molds. The ice cubes can be later whirled into smoothies or dunked into white milk for a fun treat.
Go High-Pro, Lo-Sugar
High-protein, low-sugar newcomers to the ice-cream aisle include Halo Top, Enlightened and Arctic Zero. They can satisfy your cravings for ice cream without all the calories or sugar.They're made with nonfat milk, added protein and natural gums and thickeners to enhance texture. Most use a sugar substitute like stevia. A half-cup serving has around five to eight grams of protein, three grams of fiber and less than two teaspoons of sugar, explains registered dietitian Katherine Brooking, MS, RD, co-founder of Appetite for Health. The protein-fiber combo provides a one-two punch to help keep you satisfied because protein and fiber slow down digestion and send a signal to your brain that you're full.
Order Kid-Sized Cones
Since most ice cream provides about 150 to 200 calories per half-cup serving, the most important factor is portion control, which is easier said than done. When I'm at an cream shop, I opt for the kiddy cone for a half-cup serving. Always get your scoop in a bowl or wafer cone as opposed to a high-calorie, high-sugar waffle cone.
Fix Your Fro-Yo
Fro-yo shops are popping up everywhere and appeal to many diet-conscious consumers who believe (often mistakenly) that the creamy treat is healthier than ice cream. Any frozen dessert that is whipped, like soft serve or slow-churned, has fewer calories as it's less dense. However, unless you order the smallest size of fro-yo and avoid the high-calorie toppings – like cookie crumbles, candy and granola – your fro-yo treat can have as many calories as super premium ice cream. Fro-yo from TCBY, Yogurtland and others range from about 80 to 200 calories per half-cup serving, so be sure to check the nutrition facts before ordering. Vanilla and fruit flavors are generally lower in calories than more gourmet flavors, like peanut butter or mint chocolate chip.
Check Out the Bar Scene
Great supermarket freezer section finds are ice cream and yogurt bars and pops. Because they're pre-portioned, you'll be less likely to overindulge, making them a better choice for people who really scream for ice cream. Some of my favorites include Halo Top pops that weigh in at 50 to 60 calories and 2 to 3 grams of protein. They're a perfect snack to cool you off and help you stay satisfied, says Brooking. Another frosty favorite: Skinny Cow's Greek Yogurt Bars, which are made from Greek yogurt and have about 100 calories per bar.
Pick Produce-Packed Pops
If you want the lowest-calorie frozen treat, opt for frozen veggie and/or fruit pops. The best ones are made with lots of real fruit and vegetable juice and have no added sugars. Some of my fave fruit and veggie pops: Outshine, 365 Brand at Whole Foods and Trader Joe's.
Get the Skinniest Ice Cream Sandwiches
If you scream for ice cream sandwiches, you're not alone. Ice cream sandwiches are the most popular frozen novelty, according to the IDFA. And good news: Many are a better bet than other frozen options because they're portion-controlled. Non-dairy versions of the quintessential treat are lower in calories and saturated fat. Best licks: So Delicious Almond Milk Non-Dairy Sandwiches have 90 calories, 2.5 grams of fat and 6 grams (1.5 teaspoons) sugar. Skinny Cow Vanilla Snackers (100 calories) and Tofutti Cutties (130 calories) are snack-sized so they're light in calories, sugar and fat. Avoid the ginormous gourmet ice-cream sandwiches to stay on track.
Freeze Your Fruit
Frozen strawberries, pineapple and other frozen fruit dipped in chocolate make a refreshing summer treat. One of my favorite frozen treats is dark-chocolate-dipped frozen bananas. If you don't want to make your own, look for Trader Joe's Gone Bananas, which are banana slices covered with dark chocolate. A serving has 130 calories but is high in saturated fat, due to the palm oil used in the chocolate coating. The Nutrition Twins, registered dietitians Lyssie Lakatos and Tammy Lakatos Shames, recommend their homemade Frozen Banana Chocolate Bites.
Homemade Banana Chocolate Bites:
Cut a banana into coin-sized pieces, about 1/4- to 1/2-inch thick, and lay inside freezer-safe Tupperware.
Top each with a dollop of your favorite Greek yogurt and then add a chocolate chip in the center of each.
Place in the freezer for one to two hours before eating.
Enjoy!
Copyright 2019 U.S. News & World Report
Gallery: The unhealthiest ice cream pints in America—ranked! (Eat This, Not That!)
More from U.S. News & World Report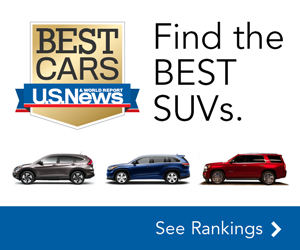 US News & World Report - Health