The Selfie Effect: Selfies Make Noses Appear Larger, Leading to More Nose Job Requests

U.S. News & World Report
3/1/2018
Along with the rise of the selfie phenomenon is a rise in the number of people turning to plastic surgeons wanting nose jobs, according to a study in the journal JAMA Facial Plastic Surgery.
"Despite the ease with which selfies are taken, the short distance from the camera causes a distortion of the face owing to projection, most notably an increase in nasal dimensions," the report states.
The study, Nasal Distortion in Short-Distance Photographs: The Selfie Effect, found taking photos of yourself from a distance of about 12 inches distorts your face, making the nasal base appear about 30 percent wider and the nasal tip 7 percent wider than if taking photos 5 feet away.
Because of this distortion, plastic surgeons have reported an increase in patients asking for nose jobs in the hopes their selfies will look better. According to a 2017 poll by the American Academy of Facial Plastic and Reconstructive Surgeons, 55 percent of facial plastic surgeons reported seeing patients wanting to look better in photos – an increase from 13 percent in 2016.
Boris Paskhover, a facial plastic surgeon at Rutgers University and one of the authors of the paper, said patients would come in demanding a nose job, claiming their nose looked too big in photos. However, Paskhover would tell his patients "Your nose doesn't look big – there's distortion when you keep a camera close to your face," he told Vox.
"Selfies make your nose look wider and thicker when it really isn't, and people like a smaller nose," Paskhover told CNN. "My fear is that the generation out there now doesn't know. All they know is the selfie."
In the study, researchers took two photos of a subject: one from 12 inches away and one from 5 feet away. It was easy to see the difference in how small or large the subject's nose looked from each distance. The difference can be attributed to perspective, Paskhover said.
When the camera is close to a person's face, their nose is nearer to the camera relative to the rest of their face, making it appear larger. When a person is farther away from the camera, the relative distance between their nose and the rest of their face flattens, which makes their nose look more proportionate.
"Young adults are constantly taking selfies to post to social media and think those images are representative of how they really look, which can have an impact on their emotional state," Paskhover said in a press release. "I want them to realize that when they take a selfie they are in essence looking into a portable funhouse mirror."
Slideshow: 19 health checkups all women need (Provided by Mom.me)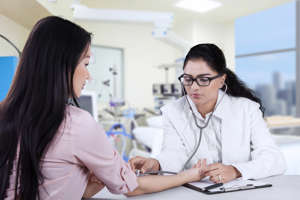 More from U.S. News & World Report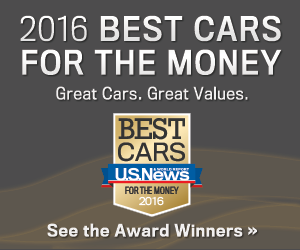 U.S. News & World Report