Why Losing Weight Won't Make You Happy

US News & World Report - Health
12/29/2017
I'm about 10 pounds from really being happy. I won't be happy until I can fit into those skinny jeans. Once I get back to my pre-pregnancy weight, I'll be happy.
We've all heard – if not said – similar statements.
Only problem is, you're probably kidding yourself. Research suggests this is all a lot of wishful thinking
Sure, most people do a little happy dance when they reach their goal weight – and, for some, weight loss results in health and quality of life improvements that truly make a dent in lasting happiness levels. But for most of us, when the excitement and compliments that come with losing weight fade, we realize that we're not any happier than we were before. Some of us find ourselves even unhappier, says Susan Albers, a psychologist at the Cleveland Clinic and author of seven books on mindful eating.
In fact, in one University College London study, when people "successfully" lost weight, they actually became more likely to suffer from depression.
"I've seen many individuals lose weight, only to find they still have the same problems and stresses in their lives that they had before the weight loss," says Jennifer Carter, a psychologist who specializes in treating patients with eating disorders at Ohio State University Wexner Medical Center. The only difference is that now, they are also disappointed, disillusioned and frustrated that they still don't have the happiness they crave, Carter says.
For some, this results in extreme weight-loss efforts and body image disorders, says New York City-based psychotherapist Paul Hokemeyer, noting that some people can get "hooked" on the external validation that comes with becoming thinner and thinner. For others, it leads to emotional eating, weight regain and yo-yo dieting.
That may be one reason why research consistently shows that when people start workout programs with "weight loss" as their main motivator, they are automatically less likely to stick with their healthy lifestyles. And, according to findings from the University of California–Los Angeles, after losing weight, most people gain it all back – and then some – within a handful of years.
Health and Happiness: The Real Connection
"Happiness is complex and multileveled," Albers says. "And weight loss is not the antidote to the things that truly make you unhappy."
So instead of taking on weight-loss as a cure-all, pour your energy into addressing the real sources of your unhappiness. "Take stock in your overall well-being in each of the six dimensions of wellness: emotional, occupational, physical, social, intellectual and spiritual," Carter says. "How strong are your relationships? How balanced is your life? How much meaning do you have in your life?" Consider what small steps you can take to improve your well-being in each aspect.
And, yes, that includes your physical health. After all, while the number on your scale alone doesn't determine your happiness, your overall health has a huge impact on your quality of life, Carter says.
For example, in one 2017 study, when overweight men and women followed a Mediterranean diet rich in produce and devoid of processed foods for 12 weeks, despite not losing weight, they significantly improved their depression symptoms. One-third of participants even achieved remission of their depressive disorders.
Meanwhile, research consistently links exercise (and strength training in particular) to healthier body images and improved self-esteem – regardless of weight loss. Additional research shows that your body image makes a much bigger impact than your weight in determining your happiness levels. Last but not least, a 2012 study in the International Journal of Obesity shows that developing a healthier body image actually results in healthier weights.
That's why, rather than dieting or exercising to lose weight, Albers recommends men and women focus on eating and moving in ways that simply make their bodies feel good – which can drastically improve body image, self-esteem, physical health and overall happiness. Eat to nourish your body, engage in activities that help you connect with your body and take time to appreciate everything your body does for you each day.
Slideshow: The 50 biggest diet and exercise fads of the past century (Provided by Cheapism)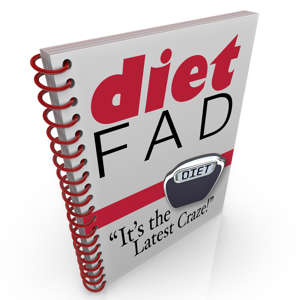 More from U.S. News & World Report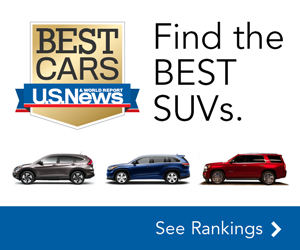 US News & World Report - Health