How This Social Manager Gets Her Skin So Good

The Cut
6/16/2020
Like most skin-care obsessives, Siraad Kalila Dirshe's skin-care routine has gone through a lot of changes. In high school, she was the only one in her friend group using anti-aging products. "My philosophy then was that offense is the best defense, which kind of makes me chuckle now," says the writer, water-sports enthusiast — she's an advocate for women of color to try activities like swimming and surfing, and is working on a few related projects, including a short documentary — and social content manager for Flamingo. "I was the weirdo at the Clinique counter instead of the M.A.C one."
Her routine catapulted beyond the Clinique counter when she discovered K-beauty expert and Then I Met You founder Charlotte Cho's blog in 2015. It was also how she began writing about beauty — and later joined the Essence magazine team as a beauty editor. "I became obsessed with the idea of creating a routine and regimen around lots of products," remembers Dirshe. "I ended up writing about how Black womxn could adopt this method, since I didn't really see any stories about that, and taking a trip to Korea a year later." At its lengthiest, her routine included as many as 15 steps.
Dirshe still prizes K-beauty's innovation, but in the past three years, she's focused on paring down her routine by combining high-and-low price points and weighing her products' efficacy. The impetus, she says, was turning 30. "I used to hold onto products (for months!) simply because they were pretty even though they didn't really work on my skin — I was that obsessed." Her current morning routine for dry skin that is "legit like a desert" is six steps and features both a $7 face oil from Trader Joe's and a three-digit moisturizer from La Mer.
She also saw a remarkable change in her skin when she realized the difference between dry and dehydrated skin. "Dry skin is a skin type, while dehydrated skin is a condition that anyone can experience," she explains. "The biggest difference is that dry skin means your skin needs more oils, while dehydrated skin means your skin needs more water." She incorporated ingredients like hyaluronic acid and water-based skin-care products, and, she says, "my glow went up like ten notches." It also helped that she committed to drinking a gallon of water a day after hearing that Kelly Rowland and Tracee Ellis Ross did the same. "Their skin is literally like brown butter. It's been a big help with keeping my skin hydrated from the inside out."
Below, a look at Dirshe's morning routine, including the face mist that doubles as a toner, her go-to vitamin C serum, and her favorite $7 face oil.
The Micellar Water
Simple Micellar Cleansing Water
Vendor: Amazon
Price: $5
Buy
The Toner
Caudalíe Grape Water
Vendor: Dermstore
Price: $10
Buy
The Serum
Hyper Clear Brightening Clearing Vitamin C Serum
Vendor: Hyper Skin Care
Price: $36
Buy
The Oil
Trader Joe's 100% Organic Argan Oil
Vendor: Crazy Berel
Price: $7
Buy
The Moisturizer
La Mer Crème de la Mer Moisturizer
Vendor: Sephora
Price: $180
Buy
The Sunscreen
Supergoop! Unseen Sunscreen SPF 40
Vendor: Dermstore
Price: $34
Buy
If you buy something through our links, New York may earn an affiliate commission. 
MORE FROM THE CUT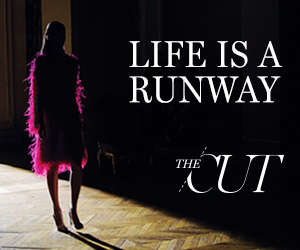 The Cut