Want to Keep Deer From Eating Your Garden? Here's What to Plant
By Jada Jackson, Arricca Elin SanSone, Elizabeth Gulino, Lauren Smith McDonough
of House Beautiful
|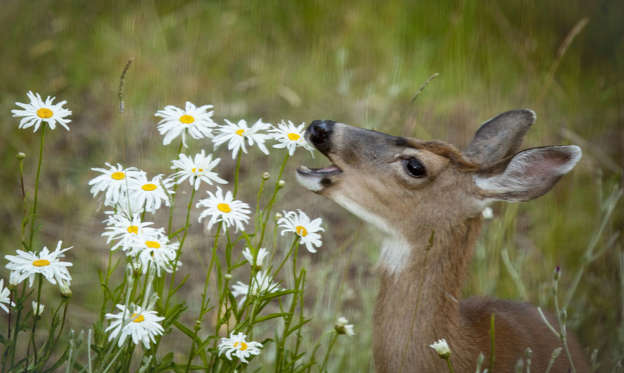 What's cute? Bambi in the backyard! What's not so cute? When Bambi devours your garden flowers, perennials, and shrubs. While you can apply repellents to your favorite plants, they don't work all the time. And sometimes deer get used to them and keep chowing down. Not to mention you'll also need to reapply after it rains.
Deer definitely have favorite foods, such as arborvitae, hostas, daylilies, and azaleas. But the truth is, they'll eat almost anything in your garden if they're hungry enough—except for these beauties. In general, they don't prefer plants that are highly fragrant, fuzzy, or have an otherwise unpleasant texture.
However, before you do a victory dance, it's also important to note that while many plants are deer-resistant—which means deer are less likely to eat them—there's no such thing as a deer-proof plant. If you have enough deer in the neighborhood, they've established common pathways throughout your property, or it's a particularly rough winter, you're probably going to have some damage from these visitors. It's just nature! Do your best to plant deer-resistant types of plants, try repellent as an additional measure, and hope for the best.
Ahead, find our favorite landscape plants that will give your garden a fighting chance against uninvited guests.
© cullenphotos - Getty Images