52 Funny Zoom Backgrounds to Try RN, Because We All Need a Laugh

StyleCaster
9/8/2020
Click here to read the full article.
When Zoom first hit the video chat scene, I had no idea how large a part of my life it would become. Now, I Zoom basically all day, every day, and I rely on funny zoom backgrounds to make the experience a little more ~fun~. Granted, there's nothing fun about having to distance from others and work from home to avoid catching a virus, but hey! We're out here doing out best we can to make a bad situation a little more bearable, and these funny backgrounds are here to help.
If you didn't know you could change your background on Zoom, then honey, it's time to step into the future. It's easy to do, and you should definitely be doing it! Anyone can change their video's background, and while you can opt to use the handful of backgrounds Zoom provides, you might find that they're, well, boring. Wouldn't you rather use a funny Zoom background to make your friends laugh or give your co-workers a chuckle during a long meeting? I thought so. All you have to do is save the image of your choice to your computer, and Boom! An incredible background option is born. You can Google search for options to your heart's content, or you can save one of the 52 backgrounds on our list below. Obviously, we recommend the latter.
There's no denying that the original novelty of constantly video-chatting your friends or having a Zoom meeting every single morning has gotten a little less appealing now that many of us have been social-distancing for quite a few months—but there are ways to make it more enjoyable, and these funny backgrounds are a great start. There are references to your favorite shows, from Spongebob Squarepants to The Office to Unbreakable Kimmy Schmidt. Of course, there's also movie backgrounds, from High School Musical to White Chicks to Twilight (yep, even Twilight). Then, there are some iconic celeb moments, with everyone from the Kardashians fist-fighting to Rihanna grinding on Drake to Demi Lovato in a parachute. Honestly, what more could you ask for?
Allow me to let you in on a little secret. The key to a truly funny zoom background? It's all about going for something unexpected. While you might want your office or vacation background to look realistic and convince your friends it's legit, funny backgrounds should intentionally radiate some ~hot mess energy~, if you know what I'm saying. Your background should have all the ambiance of the Jersey Shore house, all the iconic energy of Paris Hilton and Nicole Richie in a The Simple Life episode, and all the unexpected wonder of Cardi B eating a mango on Instagram Live.
If you haven't guessed, all the above examples and more made the cut when we narrowed down our favorite funny zoom backgrounds. What started as a list of 15 or so grew to 30, 40, 50 and now 52. That's not to say it won't expand even further, as even in quarantine, iconic celeb moments are happening every damn day.
Until then, though, feel free to peruse the list of funny backgrounds below, and save a few to spice up your usual Zoom sesh. Oh, and we won't even make you tell your friends you found them from this article. Just pretend your genius brain thought them up all on its own, and accept their praise like the Natural Comedian you are. Your secret is safe with us, babe.
Our mission at STYLECASTER is to bring style to the people, and we only feature products we think you'll love as much as we do. Please note that if you purchase something by clicking on a link within this story, we may receive a small commission of the sale and the retailer may receive certain auditable data for accounting purposes.
Patrick From Spongebob Squarepants
Nickelodeon.
If you feel like you've been living under a rock since quarantine started, use this image of Patrick as your next funny Zoom background. He can totally relate.
Michael & The Gang From The Office
Shutterstock.
This classic image of Michael from The Office is an ideal funny Zoom background for any occasion. Tag yourself—I'm Kelly, always.
Ariana Grande & Pete Davidson
Gotham/GC Images/Getty Images.
How can anyone resist a classic such as this? The Ariana Grande and Pete Davidson era was a whirlwind, but at least we got this legendary photo out of it.
This Horse Wearing A Wig
Julian Wolkenstein/Barcroft Media/Getty Images.
We're high-key unaware of what's going on in this photo—and why a horse is even wearing a wig in the first place. But, hey, it makes for an oddly funny background!
This Iconic Unbreakable Kimmy Schmidt Scene
Netflix.
Kimmy Schmidt in her classic third-grader ensemble? Titus Andromedon in a knock-off superhero costume? This is the perfect funny Zoom background, and I will never change my mind.
Renata From Big Little Lies
Jennifer Clasen/HBO.
Honestly, any photo of Renata doing anything is truly iconic. We're partial to this photo of her being her bougie self in the car—and of course the "I will not not be rich!" scene. Either one is a winner.
Kim Kardashian & Lindsay Lohan
John Shearer/WireImage.
The power this image has is remarkable. It's also weirdly hilarious and a perfect funny background. Were Kim Kardashian and Lindsay Lohan genuine friends at one point? Because I'd love to know.
Cam From Modern Family
Image: ABC/Bonnie Osborne.
Even if your friends aren't major Modern Family fans (Ugh, can you believe it's actually over?) they're sure to chuckle a little at this classic—and ridiculous—photo of Cam.
Jonas Brothers & Miley Cyrus
Eric Charbonneau/REX/Shutterstock.
Ah, the good old days. Hang out on Zoom with this vintage Jonas Brothers and Miley Cyrus photo as your background. I wonder what would happen if they got quarantined together…
The Dance Battle From White Chicks
Wayans Bros Entertainment.
The only appropriate funny Zoom background for your next virtual dance party, am I right?
A Person "Photographing" The Zoom
MheePanda/Shutterstock.
Set this as your background and hide yourself off-screen, so your friends thing someone is being majorly creepy.
Met Gala Steps
Sky Cinema/Shutterstock.
Now's the time, fashionista! Stand in front of Diddy and strike a pose! ~Maybe~ your friends will believe you.
East High Cafeteria
Disney.
A great option for lunchtime meetings—or, you know, anyone who's a Wildcat at heart.
Grimes Explaining Baby Musk's Name On Twitter
Grimes/Twitter.
I still don't understand, but I'm kind of obsessed. Is this the best baby name ever or the worst? Let your Zoom call decide.
Rihanna Grinding On Drake
David Fisher/Shutterstock.
It happened in 2016, and it's still funny AF. Rihanna stans will accept this funny background as canon.
Your Diploma
Brett Andrei Martin/Unsplash.
Especially if your IRL graduation was cancelled and you're Zooming with your college pals. LOL.
The That's So Raven Intro
Disney.
Stand in front of Raven and announce to your Zoom call, "Yup, that's me!" Then have a ~vision~ mid-meeting.
The "Welcome To Schitt's Creek" Sign
Pop TV.
This one doubles as a great way to find out who else is watching your fave TV show.
Edward & Bella From Twilight
Summit Entertainment.
Y'know, because of the prequel. Feel free to switch your background to Taylor Lautner if you were #TeamJacob.
This Very Clear Message
Belinda Fewings/Unsplash.
Ideal for use during a business meeting when you want to make a point.
Carpool Karaoke
The Late Late Show with James Corden.
Pretend you're a guest on James Corden's most popular segment! Or, stand in front of Corden and hang out with Justin Bieber! If the mood strikes, head over to CBS All Access to stream Carpool Karaoke and enjoy every single celeb singalong.
 A Photo Of The Person You're Zoom-ing With
Eye for Ebony/Unsplash.
Imagine how freaked out they'll be to log on and see themselves? Very meta.
Stacks Of Toilet Paper
Jasmin Sessler/Unsplash.
So YOU'RE the person who's been hoarding all the rolls! This is the ultimate funny Zoom background for quarantine laughs, IMHO.
An EDM Rave
Alexander Popov/Unsplash.
It's not Coachella, but it'll do.
The Greater Wynnewood Exotic Animal Park
Netflix.
If you've binge-watched Tiger King (and TBH, who hasn't?), you'll get the reference. Maybe use this while you take a sip from your Carole Baskin-hating mug.
Stanley from The Office
Chris Haston/Nbc-Tv/Kobal/Shutterstock.
Stanley has never been one to hide emotion from his face, so let him express his contempt for whatever is going on while you just sit back and chill.
Bong Joon-Ho Making His Oscars Kiss
DAVID SWANSON/EPA-EFE/Shutterstock.
Was this the most iconic moment of the 2020 Oscars? Yes, yes it was. And now it can be your Zoom background.
This Vintage Kardashian Photoshoot
E!/Kobal/Shutterstock.
If you position yourself well enough, you can be Kim—and isn't that all any of us really want?
The Letter Hannah Ann Wrote for Peter
ABC.
If you know, you know. (And if you know, this is truly an iconic funny background choice.)
Baby Yoda
Lucasfilm.
Perhaps Baby Yoda is more cute and less funny, but I'm including it nonetheless because it's my ideal Zoom background.
This Scene from You on Netflix
Photo: Netflix.
You're being watched while shopping for expensive groceries in a bougie store (and while Zooming), and you like it.
Aubrey Plaza & Grumpy Cat
Lifetime/Kobal/Shutterstock.
I mean, what a pair. Maybe no one will find this funny except for me, but I don't care. This is the funniest photo in the history of photos, and I stand by it.
Friends Thanksgiving Episode (With the Turkey)
Image: NBC.
It's a classic and it's always funny. Any Friends fans can't go wrong with this Zoom background.
Demi Lovato Parachuting
Harper's Bazaar.
First, she was a skyscraper. Now, she's a parachuter. Demi does it all, y'all.
Jessica from Love Is Blind on Netflix
Image: Netflix.
I just can't stop laughing at this one. Anyone else wish they could quarantine in a LIB pod?
Confused Woman Meme
Know Your Meme.
This meme is a classic and somehow still relevant. We're all confused right now. It's OK.
This Terrifying Moment from the Oscars
Chris Pizzello/Invision/AP/Shutterstock.
This funny Zoom background is a little more of a niche favorite, but there's no denying it's as hysterical as it is truly horrifying. (Maybe that's what makes it funny?)
Literally Just a Photo of Yourself
Unsplash.
No one will suspect you have left the chat when they see a photo of you smiling at them from their screens. Be sure to make it look natural so you can go watch The Masked Singer in the other room.
Woman Yelling at a Cat
Know Your Meme.
Ah, this classic meme never gets old. Just try to keep a straight face with this as your background. We dare you.
Pete Davidson & Kate Beckinsale Making Out
JD Images/REX/Shutterstock.
This moment will go down in history as one of the weirdest things we, as a society, collectively witnessed.
Gigi Hadid & the Runway Crasher
David Fisher/Shutterstock.
Remember that time that Gigi Hadid singlehandedly saved the Chanel runway show from this crasher? Well, now it can be your funny Zoom background.
 MTV's Jersey Shore House
Julio Cortez/AP/Shutterstock
Does a more iconic garage door exist? I think not.
Billy Ray Cyrus
Chris Pizzello/Invision/AP/Shutterstock
That's it. That's the background.
Vintage Paris Hilton & Nicole Richie
20th Century Fox Television/Kobal/Shutterstock
For days when you're too busy to binge-watch The Simple Life on Amazon Prime.
Donald Trump's Spray Tan
Martin H Simon/Pool/EPA-EFE/Shutterstock
This one speaks for itself, methinks. If you're spray-tanning at home in quarantine, please use the right products.
 Kourtney & Kim's Fist Fight
E! Entertainment.
"You guys, my daughter is sleeping!" – Khloe.
The Cuomo Brothers
@srosendorf1014/Twitter.
This funny background is for all you Cuomosexuals out there.
This Pup Cosplaying As Yoda
Matthew Henry/Unsplash.
I mean, don't we all look like this when we work from home anyway? Thank goodness for Zoom Snapchat filters.
The HSM Cast From Disney's At-Home Sing-Along
Disney.
I definitely got up and started doing the "We're All In This Together" dance. Don't judge me for wanting to recreate the magic on Zoom!
Cardi B Eating A Mango
Cardi B/Instagram.
When she started cutting up a mango on IG live with those long nails, I screamed. An iconic moment in quarantine history! But girl, buy a mango peeler.
The Shower
Jon Nathon Stebbe/Unsplash.
Feel free to really commit to this one and wear a bathrobe. Just don't expose yourself, please!
Sharron From Too Netflix's Hot To Handle
Netflix.
Pretend you were also a part of the show, which featured a cast of ~the hottest people ever.~
The Shark From Jaws
Zanuck/Brown Company.
Probs not going to the beach this summer, so I can finally watch Jaws without freaking myself out.
STYLECASTER.
More From StyleCaster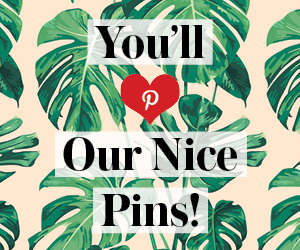 StyleCaster