Coca-Cola bottler makes major change to aluminum can packaging: 'First of its kind'

The Cool Down
2 days ago
A Philadelphia-based bottling company is ditching the so-called "six-pack" plastic rings featured in most packs of soda cans. 
Liberty Coca-Cola Beverages, a local plant which bottles Coca-Cola products ranging from Diet Coke and Sprite to Powerade and Monster Energy, has replaced its plastic rings with a fiber-based paper packaging, as first reported by NBC Philadelphia. 
The dangers of plastic rings have long been a topic of concern among conservationists and marine biologists. 
When these rings find their way into the ocean, they can endanger birds, mammals, turtles, and other marine life, due to their ability to get stuck around animals' noses, mouths, and bodies. It's estimated that plastic products kill around 100,000 marine animals a year.  
These rings also add to the growing threat of ocean trash. A 2021 study found that around 8 million metric tons of plastic enter the ocean each year, an issue made worse by the fact that plastic can often take hundreds of years to biodegrade.
Liberty estimates that its new policy will help eliminate 75,000 pounds of plastic each year. The paper-based packaging, designed by Graphic Packaging International, is small, compact, and easy to recycle. 
The sleek design was already used in six-packs across Europe, but Liberty says the innovation is the "first of its kind" in the United States. 
"Liberty is thrilled to be the first bottler in the United States to implement this innovative packaging system," said Paul Mulligan, co-owner of Liberty Coca-Cola Beverages. 
The packaging will be seen on soda cans throughout Pennsylvania, New Jersey, and New York, as those are the states where Liberty sends its products. The company joins other beverage brands — like Coors Light, Corona, and PepsiCo — in the mission to reduce plastic waste.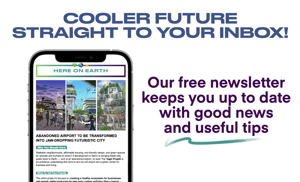 Join our free newsletter for cool news and actionable info that makes it easy to help yourself while helping the planet.
Coca-Cola bottler makes major change to aluminum can packaging: 'First of its kind' first appeared on The Cool Down.