Horoscope for Friday, 5/26/23 by Christopher Renstrom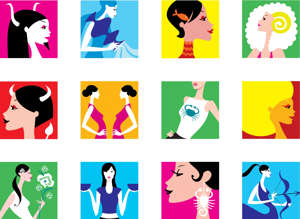 ARIES.  (March 20 - April 19):  Someone who wronged you wants to make amends.  You don't have to be friends.  Accepting this person's apology will do.
TAURUS.  (April 20 - May 20):  Sometimes the best social networking is the face-to-face kind. Your profile looks a lot better in person.
GEMINI.  (May 21 - June 20):  It's never a good idea to burn a bridge because you never know when you have to cross back over it. Today you need the help of someone you alienated. Bring gifts.
CANCER.  (June 21 - July 21):  Uranus sextile Venus is pushing you in a different direction. Get ready to open the door to a new kind of Mystery Date.
LEO.  (July 22 - Aug. 22):  Someone you think is hindering you is actually trying to help.  Agree to follow this person's suggestion this one time and see for yourself if matters improve.
VIRGO.  (Aug. 23 - Sept. 22):  You're uncomfortable crossing a certain line but if you side with your hopes rather than your fears then you'll see everything work out for the best.
LIBRA.  (Sept. 23 - Oct. 22):  You don't express needs and feelings easily, but it's not too late to learn.  Speak up and change the mind of someone who didn't think you cared.
SCORPIO.  (Oct. 23 - Nov. 21):  Don't put away your suitcase because you'll be on the road again. You were quite a hit and people want to see you sooner rather than later.
SAGITTARIUS.  (Nov. 22 - Dec. 20):  It's a good idea to honor a pledge even if it's a huge inconvenience. You may regret having made it now but you won't in the future.
CAPRICORN.  (Dec. 21 - Jan. 19):  There's nothing wrong with slow as long it's deliberate. It takes you longer than most to turn in an assignment but the result will be evergreen.
AQUARIUS.  (Jan. 20 - Feb. 17):  The wonderful thing about finishing touches is that it allows you to tweak details and cover over the cracks so that what you wind up with is better than what you aimed for.
PISCES.  (Feb. 18 - March 19):  The phrase is "forgive and forget." It's not just "forget". Forgive first and then you can move on.