Priyanka Chopra Shares Precious Getting Ready Snap With Baby Malti

Glamour
3/28/2023
Priyanka Chopra Jonas seems to have changed her official policy on sharing photos of her daughter's face on social media, and now the rest of us are now blessed with adorable pics of baby Malti Marie. For example, this cute snap Chopra shared on Instagram on March 27, which shows little Malti "helping" her mom get made up for the day. 
"Glam with mama," Chopra captioned the selfie, adding a #MM hashtag and 🥹😍❤️🙏🏽 emojis. In the sweet picture, Chopra holds her 1-year-old baby daughter in one arm, while applying a makeup brush in the other. Malti appears dressed and ready for the day in a sweet blue sweater, while her mother is still in a bathrobe. 
Chopra didn't start sharing images of Malti's face on her social media until February of 2023. The little girl—who Chopra shares with husband Nick Jonas—made her first full appearance at 13-months-old in an Instagram post on February 19. "Days like this, ❤️," Chopra captioned the pics. Before then, the new mom made sure her daughter was facing away from the camera in any pictures posted to social media, or else she would obscure her features with an emoji. 
"I've been really protective of this chapter of my life with my daughter," Chopra told Vogue in a January interview. "Because it's not about my life only. It's hers too." For the Vogue cover shoot, Priyanka Chopra posed with baby Malti, but while Chopra gazed at the camera, her daughter was pictured facing toward her mother. "It's been 20 years of hustling and working at breakneck speed. I've always been like, 'What's the next thing?'" she said to Vogue. "But now I feel I have a center, a sense of calm, because every decision ends up being about her."
More from Glamour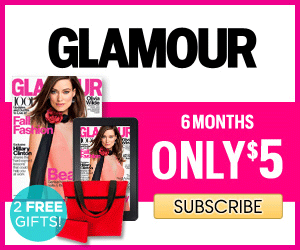 Glamour