Rare, Previously Unseen Photos of Queen Elizabeth Were Just Released by Buckingham Palace

Glamour [Articles and Slideshows]
9/20/2022
On Monday, September 19, after a grand state funeral at Westminster Abbey, Queen Elizabeth II's coffin was taken to Windsor Castle, processed up the Long Walk at Windsor Castle and received with a committal service at St George's Chapel. Then, following the pomp and ceremony of the day, the Royal Family were able to bid their matriarch a final farewell away from the public eye, as a private burial took place in the King George VI Memorial Chapel.
To mark the milestone, the Palace shared two images of the late monarch: one showing her with her husband (then fiancé), sister, and parents as a young princess; and the other a previously unseen, candid snap of the monarch on her own, walking among the heather on her Balmoral estate.
Posted to the official Royal Family social media accounts, the first photo is a striking black and white family portrait. Taken during a photoshoot to mark her engagement to her late husband, Prince Philip, in 1947, it shows the Queen as a 21-year-old princess, wearing an elegant day dress and pearls. The accompanying caption reads: "The Queen will be Laid to Rest with her late husband The Duke of Edinburgh, alongside her father King George VI, mother Queen Elizabeth The Queen Mother, and sister Princess Margaret."
The subsequent image, shared on the evening following Her Majesty's committal service, was taken in 1971 on the Balmoral estate: the Queen's beloved Scottish residence where she died on December 8, aged 96. The caption reads: "'May flights of Angels sing thee to thy rest.' In loving memory of Her Majesty The Queen. 1926 - 2022." The line from Shakespare's Hamlet, spoken by the character Horatio to the tragedy's eponymous hero, was previously quoted by King Charles III in his first televised address to the nation as monarch.
The image is credited to '©️ Lichfield,' most likely Patrick Anson, 5th Earl of Lichfield, who was known professionally as Patrick Lichfield. Related to the Queen Mother by his own mother, a niece of hers, the late society snapper was a go-to for the Royal Family, having photographed King Charles III (then Prince Charles) and Diana, Princess of Wales's 1981 wedding, as well as taking the late Queen's official Golden Jubilee photos in 2002.
At the close of a momentous day—itself marking the close of a momentous chapter in British history—it's significant that the Palace and the Royal Family chose to present the late sovereign not in the guise of imposing head of state; but instead without the trappings of monarchy, captured in a private moment among the rugged natural landscape that she loved so much.
This post was originally published in Tatler.
More from Glamour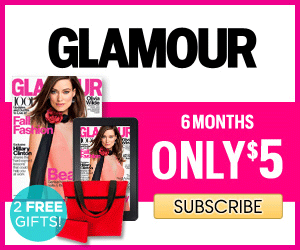 Glamour [Articles and Slideshows]