Best Deals on Kitchen Gadgets and Organization Essentials
Consumer Reports
1/17/2023
Save on must-have culinary and storage tools
By Consumer Reports
Whether you're looking to bring a little more order to a pantry or cut down on single-use plastic in the kitchen, there are plenty of tools and accessories that can get the job done. That means the only thing standing between you and a beautifully organized, Instagram-ready kitchen is a streamlined storage solution. And don't forget those handy little kitchen tools that can keep things running smoothly.
We've tested everything from pantry organizers to mandolines and citrus squeezers to help you find the best options. And we track the prices of all of them so we can alert you when the best ones go on sale.
These are just a few of the best sales we're seeing right now, but we're always checking everything regardless of price to bring you the latest deals and discounts. So check out more great discounts on other home and kitchen products, as well as electronics and health and fitness items on our CR Deals hub.
Get discounts, product recommendations, and buying advice from the shopping experts at CR. Sign up for our ShopSmart newsletter.
Kitchen Tools
Dash Safe Slice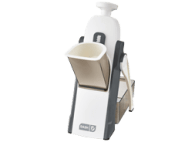 If "safety first" is your motto, this stand-up mandoline from Dash can't be beat. Its safety features are great for people who fear traditional mandolines or have mobility issues. Unlike other mandolines where the blade is stationary and exposed, this mandoline has an internal guillotine that slices your food, not your fingers.
Why it's a good deal: This sale price matches the same low we saw for Black Friday.
Chef's Choice Model 4643 AngleSelect Professional Manual Knife Sharpener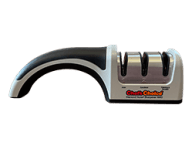 The Chef's Choice 4643 knife sharpener looks like the analog version of the brand's electric sharpener, but it works a bit differently. It has two basic sharpening settings, one for sharpening knives to 15 degrees and another for sharpening knives to 20. A third stage polishes the edge of any knife, regardless of which sharpening angle you choose. Like the brand's electric sharpener, the 4643 feels well designed, with grooves that hold your knife at the perfect angle as you slowly draw it through. 
Why it's a good deal: This is the usual sale price for this sharpener, and it hasn't been lower than this is nearly a year.
Viski Heavyweight Cocktail Shaker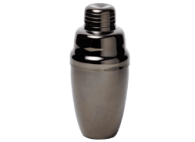 This sophisticated-looking cobbler shaker from Viski is nicely weighted, with thick stainless steel craftsmanship. It holds 17 ounces and has a strong seal that could handle both a regular and a dry shake without leakage. At a little over 1 pound, it's heavier than the other shakers, but the grip is nice and feels very ergonomic. 
Why it's a good deal: This is just a couple dollars more than the best price we've seen.
Label Makers
Phomemo D30 Label Maker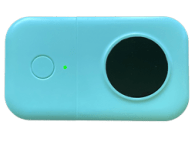 The Phomemo D30 Label Maker was the choice label maker in our evaluations. Using an app, you can produce labels in under 10 seconds or connect it to your printer for more elaborate jobs. The Phomemo offers extensive font options and a preview of what they will look like as well. The lithium battery comes charged and ready to print, and you can even print pictures, bar codes, and date and time stamps. The easy-tear labels can be separated with just one hand, and the device is smart enough to calibrate the paper roll to the proper position if you don't align it perfectly.
Why it's a good deal: With the on-page coupon, the sale price is a few dollars less than we've seen in the last year.
Phomemo M110 BT Label Maker
The Phomemo M110 is the bigger, bulkier version of the Phomemo D30, which we also tested and liked. The M110 offers a bit more flexibility with the size of the label you're creating. It uses the same app as well, and has a wide variety of fonts, styles, and images, with quick creation and easy label cutting. Its size, compared with the smaller Phomemo, makes it a bit less portable, and its alignment isn't as precise when it comes to cutting the label exactly on the cut line compared with the other label printers. But it's still a solid option for a durable label printer. 
Why it's a good deal: This is the typical sale price for this label maker.
Cricut Joy Label Maker
For serious crafters, the Cricut Joy label maker is a must. Highly regarded as a go-to splurge item in the crafting and scrapbooking world, the Cricut Joy is large and almost 4 pounds. It can print on vinyl and can be used for extensive crafting and labeling beyond the basic label printers—which means you can also use it for lunchboxes, T-shirts, hats, and so much more. The device's labels are meant to be extra durable; they're full vinyl adhesives, which are likely to last a bit longer than other label makers.
Why it's a good deal: Cricut devices don't go on sale often, but we have seen this model sell for as little as $99 during major sales, so it might be worth waiting for it to drop again.
Citrus Squeezers
Chef'n FreshForce Citrus Juicer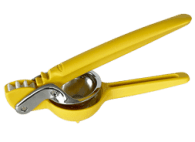 One of CR's cooking enthusiasts recently tried out popular citrus juicers at home to learn more about the pros and cons of each one. This squeezer model from Chef'n was given the distinction of Editor's Choice because it's easy to use and works well with little to no splatter. The handle provides a comfortable, sturdy grip, and it's designed to sit flat on the counter without tipping over for less mess. Its deep-ridged well cleverly holds fruit in place when squeezed but also lets it seamlessly slide out when the task is done. The only drawback? That well is just a bit tricky to hand-wash.
Why it's a good deal: This is a dollar less than the previous best price we've ever seen for this squeezer.
Zulay 2-in-1 Lemon Lime Squeezer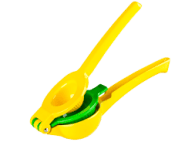 The Zulay 2-in-1 citrus squeezer is meant to serve as a versatile device that can work with lemons and limes. In our at-home evaluations of the best citrus squeezers, we found that this model was somewhat easy to use, though it still required a bit of effort and wasn't as mess-free as other devices. That said, the double flaps make this one conducive to squeezing citrus of varying sizes. 
Why it's a good deal: Amazon has the best price we've seen for this squeezer.
Zulay Kitchen Lemon Squeezer Stainless Steel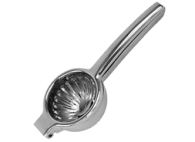 In evaluating the best manual citrus squeezers, this stainless steel Zulay Kitchen lemon squeezer proved to be easier to use with more ripe lemons, and little pulp made it into the cup. Its sleek composition makes it ideal for storing in compact drawers, and it's dishwasher-safe. 
Why it's a good deal: A handful of handle colors are available for under $20, the best discount we've seen.
Vacuum Sealers
Anova Culinary ANVS01-US00
The Anova Culinary is the smallest of all the vacuum sealers we've tested, and it's also the quietest. It seals quickly and can handle moist sealing with aplomb. The only thing holding it back? Its lackluster ease-of-use score. Only the bottom gasket can be removed for cleaning, and the catch basin must be cleaned in place. Of the seven models we tested, this is the only one that doesn't come with a bag roll, though you can buy one separately. There's no onboard storage for a bag roll, a trade-off made to reduce the size of the unit.
Why it's a good deal: This is within $5 of the lowest price we've seen at Amazon.
Geryon E2900-MS
Earning top marks for dry-food sealing and speed, the Geryon E2900-MS is a relatively quiet vacuum sealer. While it lacks storage for plastic rolls, it comes with them for making custom-sized bags. The device's control buttons are sensitive to the touch, and it features an accessory port and hose for vacuum-sealing containers with special lids. 
Why it's a good deal: With the on-page coupon. this beats the previous low price by a few dollars.
Black+Decker Premium BD8173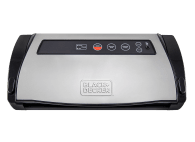 This vacuum sealer from Black+Decker is a great option. It gets high scores in CR's lab tests for speed and dry-food sealing, and its performance for wet-food sealing (e.g., marinated foods) is nearly as strong. It does get lower-than-average scores for noise, but that's fairly common for this sort of kitchen tool.
Why it's a good deal: This model originally cost $130 and typically retails for closer to $100, and this discount makes it even more appealing.
Hamilton Beach NutriFresh 78220
The Hamilton Beach NutriFresh 78220 is a good choice if you like to marinate food, earning a Very Good rating on our moist sealing test. It operates quickly, which you'll appreciate if you're sealing multiple bags of food to freeze. It doesn't notch a perfect ease-of-use score but comes close. The controls are sealed, making them easy to clean, and both gaskets can be removed for cleaning, though the catch basin must be cleaned in place. There's ample storage for both the cord and the bag roll.
Why it's a good deal: A 10 percent discount on a trusty vacuum sealer is a nice savings, and we don't often see this model on sale. And you can save even more if you go for the grey version on Amazon, which is $5 lower that we've seen in recent weeks.
Storage and Organization
iDesign Linus Pantry Bins
The key to a neater fridge or an organized pantry can be as simple as using a streamlined storage bin like this iDesign version. Its minimalist composition means you can easily stack them—either side by side or on top of one another—while the clear plastic build makes it a cinch to see what's inside. It's versatile enough to hold fruits, veggies, and even dry goods like chips or bags of flour, and corralling your pantry staples is made much easier with these containers.  
Why it's a good deal: This sale price is a couple of dollars less than usual, so it's a great value if you want to upgrade your fridge storage.
Chef's Path Cereal Containers Storage Set
When it comes to pantry staples bought in larger quantities—such as cereal, oats, and rice—stackable canisters or basic jars can help maximize shelf space. This Chef's Path storage set comes with four 4-liter airtight containers that are primed to keep your dry goods neatly in place and easily accessible. 
Why it's a good deal: This is $3 less than the previous best price we've seen for this set.
Consumer Reports is an independent, nonprofit organization that works side by side with consumers to create a fairer, safer, and healthier world. CR does not endorse products or services, and does not accept advertising. Copyright © 2023, Consumer Reports, Inc.