Meet Lola Tung, Star of Your New Favorite Series The Summer I Turned Pretty

Glamour
6/17/2022
The Summer I Turned Pretty—Amazon Prime Video's new multigenerational drama set in the fictional Cousins Beach—is a bit of The O.C. mixed with To All the Boys I've Loved Before mixed with a Nancy Meyers movie. In other words, the perfect summer binge with characters you'll love, a house that will make you want to move to a seaside beach town, and an engaging love story. 
At the forefront of the series, which is based on the books by New York Times best-selling author Jenny Han of To All the Boys fame, is newcomer Lola Tung. The actor was in her freshman year at Carnegie Mellon University when she auditioned for the role of Isabel "Belly" Conklin. With no credits to her name except student plays, it's an astounding story of an aspiring star who was in the right place at the right time with the talent needed to play in the big leagues.  
Tung, 19, was born and raised in New York City and graduated from LaGuardia High School, best known as the school from Fame and alums like Jennifer Aniston and Timothée Chalamat. Although Tung first performed in a talent show in fourth grade and fell in love with being on the stage in a musical in sixth grade (she played the Tin Man in Wizard of Oz), it was her acting classes in high school that convinced her this was the right career path. 
From there, it was off to Pittsburgh to attend Carnegie Mellon University, but the acting Gods had other plans when Tung got an audition for The Summer I Turned Pretty. Technically, Tung is still enrolled—she took the year off when filming on Summer began. Now that the series has already been renewed for a second season, it looks like that hiatus may last a bit longer. "It was really hard to balance both," she says of school and professional commitments. "But the community is so supportive and I am in contact with my teachers and my friends, which is really lovely."
Speaking of supportive, Tung also credits her mom, whom she currently lives with in New York and "saw how passionate I was about acting and how happy performing made me. She's always there for me." 
But Tung's fan club is about to get a lot bigger. For Glamour's latest New Here, she opens up about her completely virtual audition process, her on-set trick for learning lines, and the lip gloss she became obsessed with in the makeup trailer. 
Glamour: How did the role of Belly come about?
Lola Tung: It was so wild. My manager and I started working together after she had seen me in my high school showcase and reached out to me. I was at school in Pittsburgh at Carnegie when she said, "There's this audition that I think you'd be really right for." I was like, "Alright, I'll submit tapes for this audition, but I'm really focused on school because it's really important to me." So I did it in my apartment, in Pittsburgh with my roommates. I heard back about testing for the role of Belly very quickly after. The whole process happened over Zoom and was really amazing and wonderful. Every chemistry read was over Zoom. Everything. I feel very, very grateful.
Were you freaking as this was unfolding because this is such a big deal? 
I was just grateful to have made it to each step, so that's what I focused on. Whatever I auditioned for, even if it was my middle school play, my mom was like, "You go in and you do your best. And no matter what happens, I'm proud of you." I was just so incredibly grateful to be given the opportunity to be on Zoom in front of such amazing people like Jenny Han. I also had school going on at the same time which was great because I didn't have too much time to be completely freaking out. It was a nice balance. 
How did you find out you booked the role?
I was told I was getting on a Zoom to just chat with Jenny and one of the directors, Jesse [Peretz], and a couple other people about me. They just wanted to learn about me. So I got on the Zoom not expecting much. They broke the news to me there and I freaked out and called my mom, my dad, and my roommates. It was beyond. I couldn't have ever imagined that would be happening.
How did you celebrate that night?
I can't even remember because it was just such a blur, but I think my roommates and I made dinner and watched Zootopia, which was really fun because we just got to hang out. It was really nice.
Had you read The Summer I Turned Pretty previously? And how familiar were you with Jenny's other work, To All The Boys I've Loved Before? 
I read The Summer I Turned Pretty series after I got the role. I hadn't read the series beforehand, but I was absolutely familiar with To All The Boys. I remember when the third movie came out, my friends and I Netflix Party-ed it together because they're just so sweet. We loved watching those movies together. Jenny's been so helpful with everything and has been such a wonderful mentor and person to have in my life. I'm really grateful for everything she's taught me and given me.
Have you talked to Lana Condor or Noah Centineo for any wisdom they can share having been through this this?
I have not. I'd love to, at some point. They seem like lovely people, but I haven't.
The Summer I Turned Pretty takes place in Cousins Beach, which is not a real place. Where did you actually film, because that house on the beach is gorgeous?
We filmed in Wilmington, North Carolina, which is a lovely little beach town. The house is unbelievable. It was gorgeous. It was really great to spend time there and to get to film on the beach all the time.
How do you most relate to Belly?
I love a lot of things about Belly. She is only a couple years younger than I am. I think we have a lot in common. She's very headstrong and determined. She's figuring everything out and finding her own path and coming into her own. That's something I'm definitely still doing in my life right now and that a lot of people can relate to. I'm really grateful we were so close in age and that I was able to bring a bit of myself to her. She just is a very loving person and cares a lot about the people in her life and her family and the Fisher boys. I really love that about her.
Speaking of the Fisher boys, tell me something fun for viewers to know about Christopher, who plays Conrad, and about Gavin, who plays Jeremiah.
They're both really lovely people. We had a blast filming together. They were incredible scene partners and just people, in general. I'll let them give what they want to the world about themselves.
How do you think they would describe you? 
I hope nice! I hope they liked working with me. We all got so close. From my perspective, I'm very grateful for the bonds that I have with both of them. They made it so easy to love each of their characters. And to get along.
What is your perfect summer? 
[Being someplace with] sun is what I'm realizing. The warmth and being able to be outside. During the pandemic, it was really hard to see people inside, especially, bigger groups because it's really important to stay safe. So to be able to see all my friends, especially my friends who are off at college, it's really nice to see them and be outside and spend time at the park or the beach.
What do your friends think about the fact that you are front and center in the poster for the show?
We were all just totally in shock and also super excited. A lot of them are reading the books now. I have one friend who keeps updating me about what team she's on, which has been great. I'm like, "All right. Good to know. Good to know." It's been so cool to hear their reactions and everything and freak out with them.
Did you have any superstitions when you were filming?
I like to juggle, so I kept juggling balls in my trailer. It was helpful when I was learning lines. It helps me memorize a little bit, and it's fun. Otherwise I made sure to always drink lots of water, get enough sleep…just taking care of myself. 
What was your favorite scene to film? Or the most fun day on set?
The last week of filming was extremely fun. I don't know how much I can say, but was getting to spend time with a lot of people in beautiful costumes and a beautiful set was very fun and very magical.
Do you have a playlist that you would listen to or any songs to help you get into Belly's head?
I do. I have a bunch of songs…a whole Belly playlist for certain scenes. And then, some just for the general summer vibe. We listened to "I Wanna Dance With Somebody" by Whitney Houston a lot in the makeup trailer. That was a great fun song. Or "You Belong With Me" by Taylor Swift.
What is your favorite part about Belly's look or her style?
I love her fun, braided bracelets. I think they're really special and always had to have those in a certain order. They really complete her look; without them, it wouldn't be the same. 
What was your favorite snack on set?
One day they had Crumbl Cookies and those were incredible. They make these insane, really big cookies and they're all different flavors. The classic chocolate chip, orange creamsicle flavor and snicker doodle were delicious. It's a special occasion snack.
Was there a makeup product that you used on set that you're obsessed with now?
LANEIGE berry lip gloss. They have it as a lip mask as well. I'm not big on scented lip gloss or anything, but this was my favorite lip gloss. I loved putting it on all the time. The makeup team gave me a couple to take. I was very excited about that.
What is your favorite way to spend a day off when you're not filming? 
Sleep in. I like to cook a little bit, go for a Target run, and then maybe go to the beach or just hang out with friends and enjoy the little time we head off.
Are you going back to school in the fall? [Ed. note: This interview was conducted a week before it was announced that The Summer I Turned Pretty has already been renewed for a second season].
That's a really good question. I wish I had the answer to it. I think everything is very unpredictable in a very wonderful way. I'm excited to see whatever comes my way next. I'm excited for the show to come out and everyone to see it.
The Summer I Turned Pretty is streaming on Prime Video now.
Jessica Radloff is the Glamour senior West Coast editor and author of the soon-to-be-published book The Big Bang Theory: The Definitive, Inside Story of the Epic Hit Series (October 11, 2022). You can follow her on Instagram @jessicaradloff14.
More from Glamour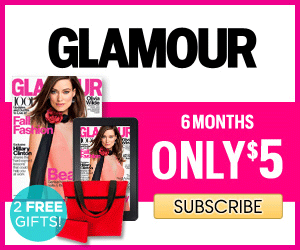 Glamour