Today's Hottest Insta Star Is a 65-Year-Old Gay Actor Telling Naughty Stories

PureWow
5/21/2020
He's here. He's dear. Get used to it: That's what the digital influencer world is saying about Leslie Jordan, the 65-year-old actor who has been racking up the Instagram likes—including from celebrities such as Katie Couric and Taraji P. Henson—with his chatty, funny and sometimes sexy posts.
You probably know Jordan for his recurring TV appearances on American Horror Story and Will & Grace, for which won an Emmy as Beverly Leslie, Karen's fancy, sexually ambiguous rival. The Tennessee native's Southern drawl is the same in both the TV show and in real life, but his character couldn't be more different. On Instagram, he's unpretentious and silly, as well as proudly gay, the sort of entertaining gent you hope to be seated next to at every dinner party you will ever attend. Perhaps that's why, in the months since quarantining, his followers have rocketed to 4.5 million strong.
While he might name-drop other actors (Martin Sheen patted him at an awards show, Rue McClanahan came on stage to tell him to "wrap it up"), Jordan has a twinkle in his eye and a half grin that signals he's gossiping at his own expense as much as anyone else's.
He's so relatable, like when he expresses his frustration at forgetting his wallet after social distancing at the grocer's, or when he's doing "pillow talk," a schtick in which he sits on his couch clutching a throw pillow while drawling about anything from overeating fried chicken to the friction between his Southern background and his sexual orientation.
Occasionally, you'll get life skills from Jordan's posts—for example, that the correct way to spell "y'all" is with an apostrophe, and that wearing two pair of Spanx is the way that movie stars should arrive to accept their Academy Awards.
We recommend following Jordan as much for his readers' comments as his stories. You'll see how Tory Burch reached out after she spied her own living room on his vision board, or wince at his future co-star Dylan McDermott's dad humor. (Ryan Murphy announced that he's writing a project for the two.) Or, most touchingly, learn how followers are turning to Jordan for a bit of uplift while they're enduring family illness and other terrors of the day. Do yourself a favor and check out this unique personality, and see if this 4'11" force of nature isn't going to help keep your spirits up during your own tough times.
RELATED: Kate Hudson Dances With Maddie Zeigler and Rainbows in Sia's New Feel-Good Video
More from Purewow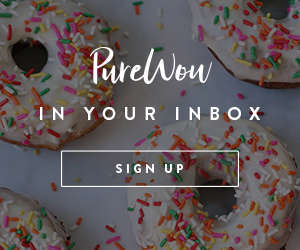 PureWow