Hybrid Mattresses Might Just Be the Answer to Your Sleep Struggles
By Lexie Sachs
of Good Housekeeping
|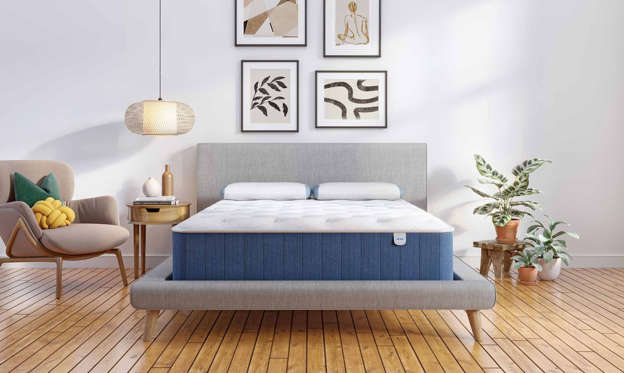 Elite Hybrid Mattress
$1373.00
This model is a newer upgrade from Bear and has earned amazing feedback from our consumer testers, who praise its unparalleled comfort. It's ideal for a wide range of sleepers and comes in three firmness levels, but it especially stands out for its smart ergonomic design: It has five zones throughout to help promote proper spine alignment. Each zone varies in firmness to give pressure relief or support where you need it most.
WHAT IT'S MADE OF: Like most hybrids, this model combines foam over coils. It has a foam top layer that's infused with copper to prevent overheating, a zoned foam layer with contoured cutouts to target specific pressure points, a layer of individual coils for support, reinforced coils around the border for edge support and a bottom layer of high density foam for durability.
TESTING NOTES: So far it has earned perfect scores across the board from testers. Because it's a newer model, we don't have the same volume of feedback on this one as we do on other mattresses, but everyone that tries it tells us it's the most comfortable bed they've ever slept on. After several months of using it, testers are swearing they get better sleep and one told us, "This is undoubtedly the best mattress we have ever owned. We have traveled to hotels all over the world and have never had the sleep experience we now have every night."
© walmart