Old Navy Deals | Women's Cardigans $18

ConsumerQueen
2 days ago
Check out the latest Old Navy Deals we've discovered and save! Shipping is free with a $50 purchase for Rewards Members or you can opt for free store pickup where available. Join Navyist Rewards and earn points for rewards and score exclusive members only offers.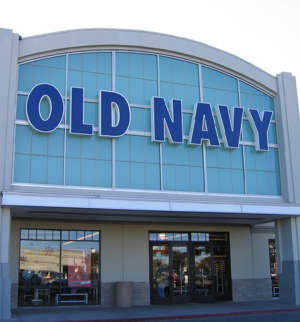 Today's Old Navy Deals
Women's Cardigans $18!
Today only (February 5th), hop over to Old Navy where you'll find women's cardigans in 8 colors on sale for $18. The regular price on the cardigans is $39.99 so you save $21 each! Click here to score one for yourself!
Next Up … Score Over 100 Birthday Freebies
ShopKick App – Shopkick is an app you down load on your smart phone. Using the app you'll get points for scanning products in the store and points for just walking in the door.  You can also link your bankcard card and earn points for shopping at your favorite stores.
Once the app is downloaded onto your iPhone or Android phone, it recognizes when you go into participating stores, restaurants and more. That's how you get the walk-in points.  Just make sure the you open up Shopkick on your phone before entering the store. Stop right inside the door and wait for your app to confirm your location. Once it does a circle will pop up on your screen with your points on it. Use code: CONSUMERQUEEN when you sign up to get $5 free when you walk into a store and earn at least 10 kicks within 7 days.
Join Our Facebook Groups:
Brown Box Shoppers – Amazon Deals and Coupon Codes
CQ Black Friday Deals & Hot Online Deals
Cottontail Marketplace – The Queen's New Business – Handmade Crafts & More
Consumer Queen Crest Foods Deals (Oklahoma Only)
Consumer Queen Homeland Group (Oklahoma Only)
Frugal Living Tips and Tricks That Work
Easy Slow Cooker Recipes – Dump and Go Crockpot Meals
Easy Delicious Recipes- Just Like Grandma Used to Make
Air Fryer Recipes – Easy and Delicious
Instant Pot Recipes – Easy and Delicious
CQ Oklahoma Natural & Organic Support Group
If you love to shop online check out some of our other online shopping deals and online coupon codes. Many shopping codes are only available for a limited time so make sure you check them out now!
The post Old Navy Deals | Women's Cardigans $18 appeared first on Consumer Queen.
ConsumerQueen & RoamingMyPlanet

ConsumerQueen