Paramount Plus is now included with a Walmart+ subscription — here's a full breakdown of what the streaming service offers

Business Insider
9/12/2022
Prices are accurate at the time of publication.
When you buy through our links, Insider may earn an affiliate commission. Learn more.
Paramount Plus is a streaming service with content from CBS, Nickelodeon, Comedy Central, and more.
Subscribers can also watch live sports and exclusive original shows, like "Halo."
A standalone subscription starts at $5/month and the service is included with Walmart+ ($13/month).
Paramount Plus is one of the most affordable streaming services available. The ad-supported Essential plan starts at $5 a month, while the ad-free Premium plan costs $10 a month.
The service offers a growing collection of original series and films, including several "Star Trek" shows, a "Yellowstone" prequel called "1883," and a series based on the popular video game franchise "Halo."
Live CBS sports are available as well, including NFL and SEC football games. You can also livestream your local CBS station, but only with the Premium plan.
New Paramount Plus subscribers get a one-week free trial, and a discounted bundle is available with Showtime. The service is also included for no extra cost as part of a Walmart+ membership ($13/month).
Below, we've rounded up everything you need to know about Paramount Plus, including pricing, packages, and available programming. For detailed impressions, check out our Paramount Plus review.
What is Paramount Plus?
Paramount Plus is a subscription streaming service from ViacomCBS. It includes programs from CBS, BET, Comedy Central, Nickelodeon, MTV, and The Smithsonian Channel. 
New and classic movies from Paramount, Miramax, and MGM are included as well. The library also features Paramount Plus originals you won't find anywhere else.
The service even offers live access to your local CBS network, but this option is only available with the Premium plan.
How much is Paramount Plus?
Paramount Plus offers two plans: an ad-supported "Essential Plan" for $5 a month ($50 a year) and an ad-free "Premium Plan" for $10 a month ($100 a year). The annual plans end up saving you about 16% compared to the month-to-month options. 
Both plans feature access to the platform's on-demand library and select live sports, but the Essential plan is subject to commercial interruptions when streaming on-demand programs. 
The Premium Plan gives you ad-free streaming of on-demand content, plus live access to your local CBS station. Since it's live, however, CBS streaming still features regular commercial breaks. 
You can sign up for Paramount Plus Premium or Essential through the Paramount Plus website. The Premium Plan is also available as an add-on channel to Amazon Prime Video and Apple TV. 
Is Paramount Plus included with Walmart+?
Walmart+ memberships now include a Paramount Plus Essential subscription at no extra cost. Walmart+ is a shopping service designed to compete with Amazon Prime. It costs $13 a month or $98 a year.
In addition to Paramount Plus, Walmart+ gives subscribers other other perks like free shipping and fuel discounts. Check out our Walmart+ guide for a full breakdown of the service. 
Can you bundle Paramount Plus with Showtime?
Paramount Plus offers a discounted bundle with Showtime. The bundle even lets you watch content from both services all in once place through the Paramount Plus app.
Through October 2, you can get the Paramount Plus Essential Plan + Showtime bundle for a special discounted price of $8 a month. Meanwhile, you can get the Paramount Plus Premium Plan + Showtime bundle for a deal price of $13 a month. 
Without the deal, Paramount Plus Essential with Showtime usually costs $12 a month or $120 for an annual plan, while Paramount Plus Premium with Showtime typically costs $15 a month or $150 a year. 
Showtime costs $11 a month on its own, so the bundle deal saves you $8 a month. Showtime's streaming service includes access to all of the premium cable network's content, including hit series like "Dexter" and new shows like "The Man Who Fell To Earth" and "The First Lady."
Does Paramount Plus offer a free trial?
Paramount Plus offers a seven-day free trial for new members.
Eligible T-Mobile customers can also get one year of the Paramount Plus Essential plan for free. For more information on the promotion, check out the Paramount Plus website.
You can also get 25% off Paramount Plus if you're a student at a US college or university. This offer is only available for the monthly ad-supported plan. Students are eligible for the discount for a span of four years.
Can you watch live sports on Paramount Plus?
Paramount Plus lets you watch live CBS sports. The Essential and Premium plans both include support for streaming local NFL games on CBS, as well as some live soccer content like the UEFA Champions League. 
That said, to get access to the platform's entire lineup of live sports — which includes The Masters, NCAA basketball, PGA Tour, SEC football, and MMA — you need the Premium plan.
What devices can I use to watch Paramount Plus?
Paramount Plus is compatible with the following devices:
iOS
Android
Chromecast
Roku
Apple TV
Fire TV
Portal TV
Samsung smart TVs
Vizio TVs
LG TVs
PlayStation 4
Xbox One
Xbox Series S
Xbox Series X
Xfinity Flex
X1
Cox Contour Box
Can you stream Paramount Plus in 4K, Dolby Vision, and HDR?
Select Paramount Plus titles are available to watch in 4K, HDR10, HDR10+, and Dolby Vision. These formats are only available to subscribers of the Premium plan ($10/month), and are not supported on the cheaper Essential plan ($5/month).
Shows available in these advanced video formats are marked with "badges" on their title pages, while movies that support these formats mention them in their description boxes.
Paramount Plus supports streaming in 4K, Dolby Vision, and HDR10 on the following devices:
Select Roku models
Amazon Fire TV (Stick 4K, Cube)
Select Android TV models
Apple TV 4K 
You can also stream select Paramount Plus titles with advanced Dolby Atmos sound on some devices. Dolby Atmos is supported on iPhone and iPad as well as on Apple TV.
How does Paramount Plus compare to CBS All Access?
Paramount Plus is simply a replacement for the now defunct CBS All Access service. It carried over the same library of content and added a lot of new programs.
CBS All Access members that had active subscriptions automatically transitioned over to Paramount Plus on March 4, 2021. The CBS All Access app automatically switched to Paramount Plus as well. 
What movies and shows can I watch on Paramount Plus?
Paramount Plus offers access to classic and original programs from the likes of Nickelodeon, Comedy Central, BET, MTV, Paramount Pictures, and CBS. The Premium plan also adds access to your local CBS network. 
Currently airing shows on CBS are also added to Paramount Plus the day after they air on TV, so you can catch up on all of your favorites, including "Survivor," "NCIS," and "Ghosts" without a cable subscription.
The service is home to brand-new movies too, including select Paramount theatrical releases 30 to 45 days after they debut on the big screen. Older films and TV shows are also available, including Paramount classics like "Indiana Jones," "Star Trek," and "Grease." 
Popular Paramount Plus original shows include "Halo," "Star Trek: Strange New Worlds," "RuPaul's Drag Race All Stars," and "Yellowstone: 1883." Two additional "Yellowstone" spinoffs  are also in development.
Check out our full breakdown of new Paramount Plus movies and shows for a complete overview of what the service has to offer. 
More from Business Insider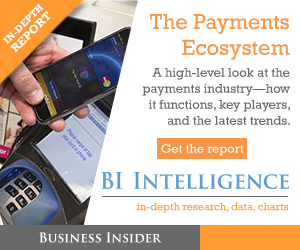 Business Insider