The Spark Grill Delivers the Convenience of Gas With the Taste of Charcoal

bon Appétit
9/2/2022
Before I became a Spark Grill person, I was not a Grill Person at all. I grew up in the suburbs with a backyard—but no grill in sight. I was in college by the time my parents bought a little Weber, which sat in the garage and got wheeled out for the occasional burger night. Meanwhile I moved from a college dorm room to a series of airless NYC apartments, where the closest I got to grilling was roasting my ass on some fire escape grates.
Which is all to say, I was not out here looking for a Spark grill, a Bluetooth-enabled "smart grill" that promises the flavor of charcoal with the convenience of gas. If you had asked me to describe "the flavor of charcoal" I would say "burnt," and I could not tell you what was so convenient about gas. At friends' houses and Airbnbs, gas canisters seemed to always run out as soon as the food hit the grill—with no backup in sight.
Now I live in a place with a back patio, and since getting a Spark grill last summer, I've realized just how much I've come to rely on it—and even enjoy cooking on it. It's gas but with the taste of charcoal; it's charcoal but with the ease of gas. But mostly I just like that this thing cooks my food well more or less every time, with very little guesswork or room for human error, while I drink a spritz and chill outside. Read on for my full Spark grill review.
Rating: 8.5/10
Pros
Marries the flavor of charcoal with the convenience of gas
Very easy to start and end a grill session
Extremely chic design
App is easy to connect and navigate
Grill probes take the guesswork out of cooking to temp
Grill kettle comes fully assembled
Water and rip-resistant grill cover comes with some packages (or is sold a la carte for $60)
Cons
At $1,099 for the basic grill package, this is not a cheap grill
Briqs cost around $4 - $8 each and need to be ordered from Spark. Depending on where you live, this could be more expensive than gas or charcoal.
Igniter needs to be cleaned fairly often
Requires electricity
Need to plan your menu in advance to know which Briq to use, otherwise you risk running out of heat or wasting some of a Briq
Frame assembly can be cumbersome
Massive amount of packaging required to ship
Basics
Spark solves an age-old grilling problem: charcoal produces great-tasting, nicely charred food but is annoying to deal with, while propane gets the job done faster but doesn't impart the smoky flavor that true Grill Heads crave. How does Spark do it, you ask? The grill kettle (where the food cooks) has a built-in drawer designed to fit Spark's custom, rectangular, hardwood charcoal Briqs, which come in five varieties—Quick, Everyday, High-Heat, Baking & Roasting, and Low & Slow. From there, the grill lights with an electric ceramic igniter and cooks like a gas grill, but with even more precision. The increased level of control is thanks to a pair of internal convection fans, strategically placed thermometers, and a heat spreader (an adjustable piece of metal that goes above the flame and below the grate to direct the heat evenly). Spark also solves a secondary problem, which is that grills are ugly. With its sleek kettle (choose from black, navy, or gray) and lightweight steel base, Spark is definitely mid-century-modern-inspired millennial bait.
How does the Spark grill work?
I find that using my Spark is stupidly easy 99% of the time. Start by assessing your menu and deciding which Briq to use. If I'm cooking for one or two, I'm almost always going for a Quick Briq (which will maintain a temperature range of 450°-600° for 30-45 mins). If I'm having people over, the Everyday (500°-700° for 60-90 mins) is my guy. The High-Heat Briq is the must-have for Neapolitan-style pizza, and Low & Slow Briqs are the all-day smoking, braising, and roasting hero with a burn time of 6-8 hours. Think brisket, pork butt, and racks of ribs.
The Briq fits snugly into the drawer at the base of the Spark grill's kettle. Once it's in, make sure the grill is plugged into electrical power, then turn the knob on the kettle all the way to the right and hold. This sends an electrical signal that sparks the igniter, lighting the Briq, which is coated in a layer of alcohol. Now all you have to do is set the temp on the knob and wait. This is where the "smart" part comes in. Sync the grill with the Spark app on your phone, then go inside, prep your food, make a drink, and the app will tell you when your grill is hot to trot.
The app includes temperature monitoring, timers, and video tutorials. If you use the temperature probes that come with the grill, the app will tell you when your meat is cooked through. Most importantly, you can give your grill a name (mine is Grillzilla, thanks for asking).
Spark is made to be hands off, but it can appease control freaks too. You can remove the heat spreader to create different heat zones, and there's even a Fan Control Mode, which basically turns the grill from an automatic to a stick shift by letting you enable, disable, or change the speed on the two fans (one stokes, the other cools). Grill Maestros, have at it.
With the heat spreader in place, I found the Spark cooks food fairly evenly without obvious cool spots. The cast-iron grates are set close enough to keep shrimp and rings of onion from falling through, though a grill basket comes in handy for asparagus and other skinny veg. A small prep surface to the right of the kettle can hold a sheet pan or a few small plates.
Once the food is done, just let the grill cool while you eat. Then pull out the drawer and deposit the ashy remains of the Briq into a heat-safe bin.
Cleaning your Spark is as easy as cleaning a gas grill. You'll want to re-season the grates with neutral oil regularly to keep food from sticking to the cooking surface and remove any char with a nylon brush. I also learned the hard way that the ceramic igniter needs to be cleaned with vinegar and a straw (which fits perfectly inside the igniter pipe to clear out debris) every five or so uses.
What does Spark do well?
My favorite thing about Spark is how little I have to think about it. The Briq lights, the grill heats up, my food cooks, and it tastes good. Charcoal grills require dealing with messy briquettes or hardwood lump and maybe lighter fluid. Then there's igniting a chimney, waiting for the coals, and spreading them in the kettle without singeing a finger. But it's very easy to start and end a grill session with Spark—and dispose of the ash when you're done. And unlike gas grills, I rarely have problems lighting the grill, and I never accidentally run out of fuel.
I was initially skeptical of the custom charcoal Briqs. But turns out, as an urban-dweller, I'd rather order a box of Briqs through Spark's app than lug home a tank of propane or a bag of charcoal briquettes, and it costs me about the same. Same goes for the app. I thought it was a gimmick until I realized how clutch the temperature monitor was when I was multitasking in the kitchen and how helpful the tutorials are when I had to troubleshoot an issue (more on that below).
The temperature probes are also way handier than sticking my meat thermometer into every piece of chicken and burning the hair off my knuckles.
Lastly, I have to admit that the sleek design is a big selling point over other kettle grills. Sorry if that makes me sound shallow! I also really like the water-resistant grill cover, which fits snugly and is easy to put on and remove.
Biggest drawbacks
My praise does come with some caveats, price being the most obvious. There's only one model, and it's $1,099 for the cheapest "essentials package," which comes with three Briqs, two temperature probes, and a cutting board. That said, Epicurious's pick for the best gas grill is a $900 Weber. (Spark is now offering an "Outlet" model for $699 that offers full functionality with "minor cosmetic blemishes.")
Spark is DTC-only, baby, and the delivery is an event for the whole neighborhood to enjoy. I lost track of how many boxes arrived on my porch, and how much packaging-within-packaging I had to dismantle to get to my grill. Much of that waste is cardboard, but some of it is plastic and all of it is annoying. Luckily the kettle comes fully intact, but my steel frame did not fit together perfectly and had to be smashed into place to get the holes and the nubs aligned.
You could probably fit 10 or more burgers on the Spark's grill surface, but when I'm doing a lot of veggies (high volume, low caloric density) in addition to protein, I have to grill in batches. Still, I'd rather have a smaller surface area and faster cook times than the reverse, so I'm letting that one slide.
Cooking with Spark does mean the menu can't be left to chance. If a friend shows up to the BBQ late with a pack of hot dogs and you're at the end of your Everyday Briq, they're out of luck. I've found it's nearly impossible to start a new grill session immediately following the last. That's because the temperature sensors think the grill is still on, and so the ignite sequence won't engage. Plus it's dangerous to remove a super-hot Briq and put a new one in the drawer before the unit fully cools. Maybe Spark could add an override button on the app that could allow you to start a new grill session, even if your grill is still hot.
The biggest issue I've had with my Spark in the year I've owned it was when the Briq wouldn't stay hot. After some troubleshooting with the app, I realized that my igniter was clogged (I'd never cleaned it—my bad). With regular maintenance, this shouldn't be an issue, but it does suck to see a $5 Briq go to waste.
Lastly, if you run out of Briqs and need to grill, or if Spark goes out of business someday, you are, as they say, f-ed. Or, maybe not. Spark's FAQ says you can use regular charcoal, but it doesn't specify how exactly. I've not had to resort to this method yet. I promise my review is honest, though I do hope Spark continues to exist so that these custom Briqs don't go away.
Overall
Despite a few minor inconveniences, Spark has made grilling an integral part of my cooking routine. Total Grill Heads may roll their eyes at the thought of using an app to grill a steak, while casual grillers may balk at the price tag. But for everyone in between, Spark will make you happy. Just be sure to keep a Briq stockpile and clean your igniter. And send me a screenshot so I can see what you name your grill.
More from Bon Appétit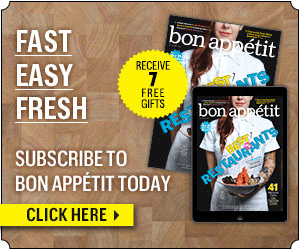 bon Appétit