Spirit and Frontier Airlines Are Merging—Here's What That Means for Travelers
Condé Nast Traveler
2/9/2022
On Monday, Spirit Airlines and Frontier Airlines announced plans to merge their operations, which means that the U.S. air travel market is getting a major new player.
Once combined, the new airline—whose name has yet to be announced— will be the fifth largest carrier in the U.S., behind the so-called "Big Four" carriers: American, Delta, United, and Southwest. The merger, which is valued at $6.6 billion, makes sense because in part it "solves a pilot crunch for both companies and enables both to continue growing," Helane Becker, managing director and senior analyst covering airlines at Cowen investment bank, wrote in a memo on the merger.
According to the airlines' statement, the new joint entity will focus on "bringing more ultra-low fares to more travelers in more destinations across United States, Latin America and the Caribbean, including major cities as well as underserved communities." Both carriers currently fly to destinations in those regions.
"This transaction is centered around creating an aggressive ultra-low fare competitor to serve our Guests even better," Spirit's CEO Ted Christie said in the statement on Monday. According to Christie, the deal will "increase competitive pressure, resulting in more consumer-friendly fares for the flying public." Indeed, the airlines say that their combined carrier will deliver $1 billion in savings to consumers each year. But are these lofty claims really attainable?
Here's how the new airline could affect air travel in the U.S.
Will airfares really be cheaper?
While the merger is set to offer a bigger network of the carriers' ultra-low-cost fares, it's not likely to cause big shifts to ticket prices in the rest of the airline market. "The merger will not necessarily result in lower fares as it equally will not necessarily result in higher fares," says John Grant, senior analyst and aviation data firm OAG. "Airfares are typically a function of available capacity in the market, and this merger will not add more capacity in the short term."
Rather, the merger will guarantee stability for both carriers—and their rock-bottom prices. "Both of these airlines were mid-market players, and their consolidation creates a larger, more stable airline with a broader business base and solid position where they can withstand the intense competition of the market," Grant says.
In reality, the airlines' average fares will stay in the same price range as before, with a slightly higher baseline cost. The base fare for the merged airline, according to its executives, is going to be about $54 for a one-way ticket; Last year, Spirit's average base fare was $46, and Frontier's was $39, according to Becker.
Regardless, consumers will likely benefit from the merger, as it gives them another major airline to choose from. "We think once combined, these two airlines can focus on adjusting their networks to give consumers a better schedule than either can alone," Becker said. "Right now, both airlines have limited service in most markets: one or two flights [per] day. As a result, when things go wrong, customers are forced to either wait it out or buy a ticket on another airline," an expensive solution. Combining operations and resources means they'll be able to offer four or five daily flights per route, "which would give consumers more opportunity to get to their final destination in a timely manner."
All told, the combined airline will operate 1,000 daily flights to 145 destinations across 19 countries. While those numbers sound high, they are still a fraction of the market compared to the "Big Four" U.S. airlines, whose market shares range from 17 percent to 22 percent; the new merged airline is forecast to have just 7.5 percent of the market, according to Becker. However, that piece of the pie is still larger than some other heavy hitters' like JetBlue and Alaska Airlines.
Improved loyalty programs are possible
Another potential result of combining forces? A slicker loyalty program with better perks. While both Spirit Airlines and Frontier Airlines currently offer co-branded credit cards, their merger could likely mean more competitive offers from other banks, which translates to better rewards for frequent fliers.
"We've long held the view that loyalty is a sandbox in which only the biggest kids can play," airline analysts Jamie Baker and Mark Streeter of JP Morgan wrote in a memo. "Size, scale and city presence are paramount, in our view, as is the ability to lock consumers into loyalty ecosystems at an early age and then tailor products as incomes rise." With the merger, Spirit and Frontier could be big enough to become a force to be reckoned with in the loyalty space.
The new airline's combined market share "may prove sufficient in allowing [it] to muscle its way into the aforementioned sandbox," giving it access to some of most premier and competitive loyalty offers, according to the JP Morgan memo. Although the current loyalty and credit card agreements aren't expected to expire in the next few years, "loyalty should be a win for the combined entity, in our view," Baker and Streeter write.
Regulatory approval still needed
Although all the plans are mapped out, the merger still needs the green light from federal regulators at the Department of Justice and Department of Transportation. That could prove to be a somewhat lengthy process. "We believe the merger between Frontier and Spirit will take the rest of the year to go through the regulatory process," says Becker's memo. "The airlines will remain separate until the approvals are received, and even then will continue to operate independently until they achieve [a] single operating certificate, which is likely another two years."
The plan technically isn't officially in motion until the authorities give their okay. Even so, it's possible that this won't be the last airline merger to be announced as the industry continues to shake off the doldrums of the pandemic. 
In fact, Grant says that COVID was "probably a factor" in the airlines' decision to merge. "We had already seen Wizzair attempt to acquire EasyJet in Europe last year, and the COVID crisis spooked many airlines in what was a vulnerable position of that mid-market size," Grant says. "We may see similar developments in other parts of the world in the next 12 months."
More from Condé Nast Traveler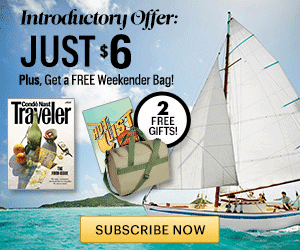 Condé Nast Traveler