A State Just Made It Legal to Leave Your Kids Home Alone

Mom.me
3/26/2018
Things are about to get a little more lax for so-called "free-range parents," a term used to describe parents who believe they should take a step back and let children function independently. On Friday, Utah Gov. Gary Herbert signed a controversial bill, SB65, that would permit kids to walk (or run or bike) to and from school and parks, wait in parked cars (say, while the parent runs an errand), play outside and stay home—all unsupervised.

The conditions must be reasonably safe. For instance, parents can't leave a child in a vehicle if it presents a risk of hyperthermia, hypothermia or dehydration.
The first of its kind, the law would make it more difficult to penalize parents who practice "free-range parenting." The push comes after reports from other states of parents getting prosecuted for leaving their kids unattended. In 2015, for instance, Danielle and Alexander Meitiv's 6- and 10-year-old children were held by authorities for walking home from the park alone. In order to get their kids back, the parents had to sign papers saying they would not leave the children unsupervised until Child Protective Services could follow up. The Meitivs were one of the lucky ones, as other parents have been arrested and even jailed.
"I feel strongly about the issue because we have become so over-the-top when 'protecting' children that we are refusing to let them learn the lessons of self-reliance and problem-solving that they will need to be successful as adults," Sen. Lincoln Fillmore, who sponsored the bill, told Yahoo.
Some Twitter users agreed, offering tongue-in-cheek responses.
Feel like I woke up on another planet where this is considered controversial https://t.co/wTlIcCIYHI

— Brandon Friedman (@BFriedmanDC) March 23, 2018
When I was a kid, this whole "free-range parenting" thing was literally just called parenting. Lol.

— A (@thatlazyblonde) March 25, 2018
I can not understand why people genuinely think this is a good thing. Do they not see the inherent problem with the govt giving you permission to raise your own children how you think is best? https://t.co/ei7v35qTvp #UnintendedConsequences

— Spacebunny Day (@Spacebunnyday) March 23, 2018
In some states, the freedoms would be considered parental neglect, and some critics have raised concerns that if not carefully deployed, the law could be used to defend child-abuse cases. Arkansas considered a similar bill last year, but ultimately received too much pushback from critics who said the risk was too great.
Opponents also see the bill's vague wording on the child's age as a double-edged sword. The bill says the child must be one "whose basic needs are met and who is of sufficient age and maturity to avoid harm or unreasonable risk of harm, to engage in independent activities." Not specifying an age limit might make the law too lax. But Fillmore argued that the bill purposely doesn't specify an age so prosecutors and police officers can make decisions on a case-by-case basis.
Most neglected kids lives force them 2 display "maturity & good judgment" from very early. I know #Utah left age out 2 allow flexibility by state investigating neglect cases but I still hear warning bells going off#freerangeparenting #badnewlaw https://t.co/3KyfsdSn4b

— M. Erpenbeck (@MLErpenbeck) March 26, 2018
The law goes into effect May 8.
Related Video: Legalizing Free-Range Parenting
More from Mom.me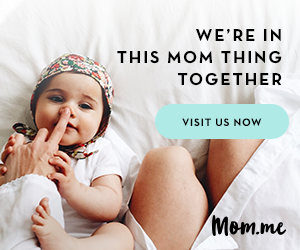 Mom.me