LGBT Twitter Is Back With A Halloween Hashtag

Refinery29
10/4/2017
LGBT Twitter has been on a roll with cute hashtags lately, and now they're back in time for Halloween with the hashtag #SpookyLGBT. People have been sharing photos of themselves with Halloween costumes and decorations, accompanied by funny (if also cheesy) puns like "bisexual more like BOOsexual" and "I was a gaylien last year." But the best one is probably "My name isn't casper, but you could be my boo."
This hashtag adds to a bunch of recent LGBT-themed hashtags that have been going around social media over the past few weeks. Last month, people were tweeting with the hashtag #ItsTheLGBT to make their sexuality known to the internet. These Twitter users shared selfies with captions like "in the words of Diana Ross,'IM COMIIING OUUUT'" and "If you're gay and you know it and you really wanna show it, join the hashtag."
People have also been using hashtags to spread awareness of specific identities within the LGBT community. The #BiTwitter hashtag clears up misconceptions about bisexual people – first and foremost the misconception that they don't exist. In a similar vein, #PanTwitter raises awareness of pansexual people, who are attracted to people of all genders. And through the #BlackGaySlay hashtag, Black LGBT people are affirming their strength in the face of two marginalized identities. LGBT Twitter also recently used the hashtag #LGBTBabes to post selfies, connect with one another, and share uplifting words like "I didn't choose to be gay. Just got lucky."
bisexual more like BOOsexual hahahahahahha love me please #spookylgbtpic.twitter.com/UXYTk9aszr

— Aaron Wiseman (@awfficial) October 3, 2017
hi hello #spookylgbtpic.twitter.com/5zW5pKnc0c

— jolee (@jllvtt) October 3, 2017
hi, it's human Cody. I'm gay as hell and love Halloween. #SpookyLGBTpic.twitter.com/7Mp8O6KSJ1

— Cody Hess (@itscodyhess) October 3, 2017
I was a gaylien last year, but this year I'm just tryna not be single. 💕✨🤷🏻‍♂️#SpookyLGBTpic.twitter.com/i9CoCZ8h6c

— Cody Hess (@itscodyhess) October 3, 2017
my coffin, or yours? #spookylgbtpic.twitter.com/NAaLZKL2dK

— ⛓ (@joliehoshi) October 3, 2017
Along with being fun, these hashtags serve a political purpose. They're a way for LGBT people to make themselves visible and show one another and the rest of the world that they're proud of who they are. Hopefully, they'll also let others who see the tweets in their newsfeeds know it's OK for them to unapologetically be themselves as well.
#spookyLGBT finally a perfect tag for me ⚰️🖤🕷🕸 pic.twitter.com/7EqPJsf2ee

— ✨🕸soft & spooky🕸✨ (@1800RATKING) October 3, 2017
my name isn't casper, but you could be my boo 😉#SpookyLGBTpic.twitter.com/XljrPgQkya

— spooky daddy sage👻 (@urnotaesthetiic) October 3, 2017
More from Refinery29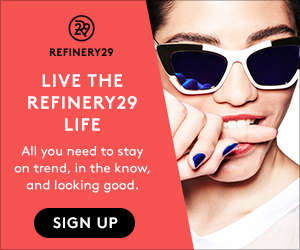 Refinery29