How to Start a Quiet Job Search

US News & World Report - Money
11/20/2018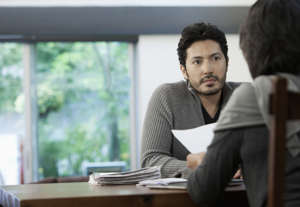 © Blend Images/Hill Street Studios/Getty Images Man interviewing for job The U.S. economy is humming along with nearly full employment and a veritable war among companies to hire talented workers. Yet employers are often slow to realize the advantages of promoting from within and developing in-house talent.
If you are highly skilled, can identify your valuable accomplishments and are looking for professional upward mobility and a raise more substantial than the one you are likely to receive from your current employer, now is an excellent time to carefully dip your toes into the job search waters!
The hazard, however, is that if your employer catches you trying to make a move, you may jeopardize your current job. To minimize this risk, pay attention to the following points.
Craft your success stories and practice telling them.
Before you make any move at all, take some time for reflection. Catalog your achievements and highlight your metrics wherever possible. Don't content yourself by asserting, "I'm the best." Instead, assemble the facts that will lead your audience to that conclusion.
Remember that you'll need different stories with different levels of detail about yourself to answer the question you will be asked a thousand times: "Tell me about yourself." Be prepared with a very general overview story of your career that summarizes who you are in just a couple of quick sentences, and also practice telling a longer version to use depending on the situation.
Make subtle changes to your daily schedule.
Gradually alter your habits of when you leave your desk for a coffee break or lunch. Do so at irregular times. This way, when it becomes necessary to take a private call or leave work to attend an interview, it will be less of a remarkable occurrence in the eyes of your co-workers.
Take pains to bank some personal days so that you can go on those interviews. 
Use social media carefully.
Don't put anything anywhere online that indicates you are seeking a new position. Turn off notifications to others before you update your LinkedIn profile.
Closely read descriptions of exciting positions and identify the skills and accomplishments that are vital in the employer's mind. Be sure to add these to your LinkedIn profile and weave some of the same language describing the role into the narrative you provide for your current job. 
Network with recruiters.
Especially if you are at the management or executive level, make sure that you connect on LinkedIn with recruiters who hunt for people like you. Even if they aren't currently working on a search that would be a good fit for you, don't hesitate to help them in their efforts if you know of people who might benefit from the opportunity. Good recruiters know that relationships are at the very core of their business, and they take pains to help people who have helped them in the past.
Keep your mind in the game. Researchers have observed that keeping secrets is mentally taxing, and people are likely to slip up and reveal information they're trying to hide. Once you've decided to change your circumstances, you may mentally distance yourself from close friends and colleagues. This can alter the dynamic of your work relationships, because you see people differently, yet they remain unaware of your hidden intentions. Things that have seemed important to you up to this point tend to become less so.
As the way you view people changes, you may feel yourself to be an impostor pretending to be part of the team while knowing you don't have long-term loyalty to it. It is essential that you take extra steps to remain self-aware and fully involved in your current work until it is time to announce your move to a new company.
Happy hunting!