All of these major retailers are closing stores in 2017

USA TODAY
3/23/2017
Each day, it seems another beloved shopping icon is issuing bad news as retailers continue to face a challenging environment. 
Brick-and-mortar stores are struggling to change and adapt fast enough in the highly competitive digital age and retailers are closing under-performing stores, shedding workers and launching new initiatives in an attempt to cut costs and stay relevant. 

The announcement that Sears faces "substantial doubt" about its ability to stay in business because of a cash crunch hit the retail world hard Wednesday. 
Click ahead to see the top retailers closing stores this year.
J.C. Penney: 138 stores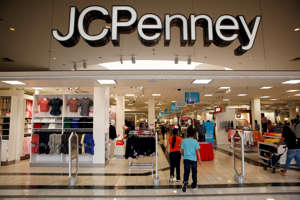 © Patrick T. Fallon/Bloomberg Shoppers enter a J.C. Penney Co. store inside the Glendale Galleria shopping center in Glendale, California. J.C. Penney announced it was closing 138 stores and offering buyouts to 6,000 workers as it attempts to cut costs and shrink its retail footprint.
That represents about 14% of its locations as Penney will continue to operate nearly 900 stores.
The department store chain will introduce new goods and services aimed at the shifting preferences of its customer base as it attempts to "raise the overall brand standard of J.C. Penney" and invest in remaining stores, according to CEO Marvin Ellison.
Most stores will begin liquidation sales April 17 and close in June.
Sears Holding: 108 Kmart and 42 Sears stores
© Provided by USA Today At the beginning of the year, Sears Holding said it will be closing 150 stores this spring, including 108 Kmart and 42 Sears locations in 40 states. 
No the entire retail company is in jeopardy after the struggling retailer warned that "substantial doubt exists related to the company's ability to continue as a going concern."
Liquidation sales have already begun and most of these stores will close at the end of March. 
Is your local Sears or Kmart among the 150 stores to be axed?
Macy's: 68 stores 
© Macy's Inc. Macy store The iconic department store said at the beginning of the year that it has either closed or will shutter 68 stores and reports have surfaced that the company may be put up for sale.
News surfaced last month that Hudson's Bay was in talks with Macy's that could possibly lead to a sale. Hudson's Bay includes the brands Hudson's Bay, Lord & Taylor and Saks Fifth Avenue.

These are the Macy's stores that will be closing down
MC Sports: 68 stores
© Al Lassen/Battle Creek Enquirer Midwest sporting goods retailer MC Sports filed for Chapter 11 bankruptcy in February. 
The company concluded that a restructuring was not feasible and has begun liquidation sales at all of its 68 stores. 
MC Sports is the latest sports retailer to file for bankruptcy, following  Sports Authority, Golfsmith and Sport Chalet. 
Gander Mountain: 32 stores
© Photo: Craig Lassig, Craig Lassig/Invision/AP Outdoor goods company Gander Mountain filed for Chapter 11 bankruptcy protection and said it will close 32 of its 162 stores in 11 states.
The closings will potentially affect 1,280 full time and part-time workers, the company said. 
Here is the list of Gander Mountain stores set to close.
H.H. Gregg: 88 stores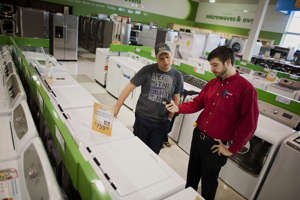 © Photographer: Ty Wright/Bloomberg     Electronics and appliance retailer HHGregg filed for Chapter 11 bankruptcy protection in March and has signed a term sheet with an unnamed party to buy its assets.
The company said it will be closing 88 stores and three distribution centers in 15 states. The retailer will continue to operate 132 stores as it restructures its operations.
RadioShack: 187 stores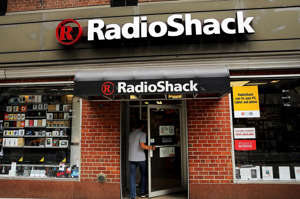 © Spencer Platt/Getty Images    The electronics retailer filed in March for its second bankruptcy in two years and will close 187 more stores this month and potentially more during the reorganization. The retail chain will also close the RadioShack portion of the 360 stores that it shares with Sprint. 
Payless: Up to 500 stores
© TIME Inc.    The discount footwear chain may seek bankruptcy court protection and close as many as 500 stores, Bloomberg News reported, citing people familiar with the issue. The retailer has more than 4,000 locations and nearly 22,000 employees.