Musk Tweets Tesla Will Make Over 500,000 Cars in 12 Months

Bloomberg
5 days ago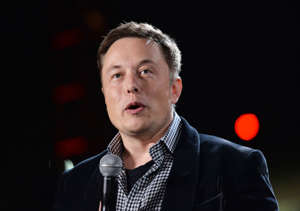 © Mark Ralston/Getty Images Tesla founder and chief executive Elon Musk. (Bloomberg) -- Elon Musk, already in hot water with securities regulators over his Twitter use, said in a tweet that Tesla Inc. would make over 500,000 cars in the next 12 months.

The forecast, made as part of a seemingly innocuous aside in a discussion about the future value of Tesla vehicles, nonetheless comes as Musk's lawyers are negotiating with U.S. Securities and Exchange Commission lawyers about whether the chief executive officer violated a settlement intended to put controls in place relating to his tweets.
U.S. District Judge Alison Nathan on April 4 told the two sides to rework the language so there won't be any ambiguity on what Musk is allowed to post to his 25.6 million Twitter followers.
In an April 3 statement, Tesla reiterated its forecast for as many as 400,000 vehicle deliveries in calendar year 2019.
For more articles like this, please visit us at bloomberg.com
©2019 Bloomberg L.P.