Uber Reports Surprise Fourth-Quarter Profit on Robust Demand, Higher Bookings

MT Newswires
2/8/2023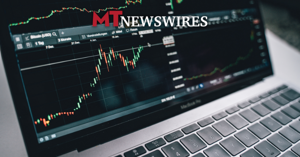 © MT Newswires Primary Image Uber Technologies (UBER) on Wednesday posted an unexpected fourth-quarter profit driven by a 49% jump in revenue, as the ride-hailing company benefited from robust demand and higher bookings.
The company reported earnings of $0.29 a share for the three months to Dec. 31, compared with the consensus on Capital IQ for a loss of $0.16. The result included a pretax net benefit of $756 million mainly due to unrealized gains on Uber's equity investments. The company recorded EPS $0.44 a year earlier.
Revenue totaled $8.61 billion, jumping from $5.78 billion in the 2021 quarter, ahead of the Street's view for $8.51 billion. Gross bookings advanced 19% to $30.75 billion, boosted by a 31% surge in mobility, while delivery rose 6% and freight soared 43% to $1.54 billion.
Trips were up 19% to 2.1 billion, representing an "all-time quarterly high," according to the company.
"We ended 2022 with our strongest quarter ever, with robust demand and record margins," Chief Executive Dara Khosrowshahi said in a statement. "Our global scale and unique platform advantages position us well to accelerate this momentum into 2023."
Adjusted earnings before interest, taxes, depreciation and amortization came in at $665 million, up from $86 million a year earlier. For the current quarter, the figure is set to be in a range of $660 million to $700 million, while the Street is looking for $602.3 million.
The company also expects first-quarter gross bookings to be between $31 billion and $32 billion, translating to a constant-currency growth rate of 20% to 24%, including a three percentage point hit from foreign exchange.
"Despite any macroeconomic uncertainty, I'm more confident than ever in our prospects," Khosrowshahi said on a earnings call, according to a Capital IQ transcript. "We're entering the year with great momentum. Mobility trip growth is accelerating and delivery remains resilient."