How Seasonal Shopping Saved Me Thousands

GOBankingRates
8/31/2018
Call it the thrill of the hunt, but I refuse to pay full price for most things I buy — especially clothes. I learned at an early age to always shop around for the best deals. I pride myself on never spending over $50 for any one item of clothing, including shoes and handbags. It's such a point of pride, in fact, that I share my best finds on my blog, AnaBudget.
Putting a specific limit on my spending has taught me discipline and helped me to shop smarter. It's a challenge, and I admit I'm often tempted to break my budget. However, knowing the right times of year to shop for different looks can really help. When it comes to clothes, there's a certain "season" to make purchases. Even the days of the week can make a difference.
Read More: How I Quit Impulse Shopping
Bathing Suits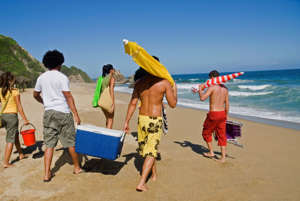 If you're looking for a bathing suit, the end of summer is when to shop. Just remember: Fall means prices fall on all things summer.
Jackets and Outerwear
December is the best time to purchase jackets and outerwear, as stores need to make room for their spring inventory. Speaking of December, the best day of the year for sales is the 26th. This is the day where shoppers return unwanted gifts and apparel gets marked down. If you're brave enough to face the lines and crowds, more power to you.
Did You Know? How to Make Money While Shopping for the Holidays
Wedding Dresses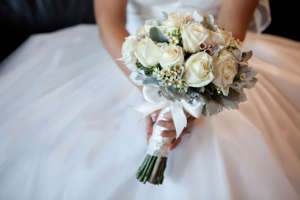 January is the best time of the year to buy a wedding dress. With new inventory flooding the store, this is when you'll see sample sales and major price reductions.
Shoes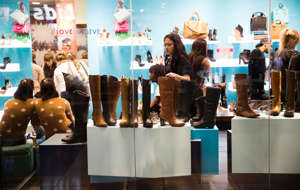 When it comes to new sneakers, the best time to buy is also January. It makes sense, as most New Year's resolutions tend to involve the gym.
More on Savvy Shopping: 35 Ways to Save Money on Clothes
Bonus Tips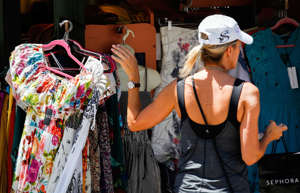 If you don't want to buy a clothing item at full price, try to hold out about six to eight weeks. This is usually the time frame within which stores start their discounts on things that haven't sold.
If you're looking for the best month for deals on all things apparel, November is ideal, thanks to holiday sales.
Finally, if you're OK with gently used items, thrift stores are always a great option. I've found that I'm especially lucky finding great deals on brand-name jeans in like-new condition.
Don't be afraid to wait for an item to go on sale or to search around for the best price. If you can curb the need for instant gratification, you can save a lot of money in the long run. I have saved thousands over the years just by hunting for discounts and shopping strategically.
Read More: How to Decorate Your Home With Thrift Store Finds
More From Our Smart Money Squad: