How the 2018 midterm results can affect your health insurance

Mediafeed
11/7/2018
Video by WCSH -TV
In case you missed it somehow, the midterm elections happened Tuesday, and the results could impact your health. Three states voted to expand Medicaid to cover more people and a change in the leadership of the House of Representatives may stifle attempts to repeal Obamacare. Here's what you need to know.
Medicaid will expand in at least 4 states
Idaho, Nebraska and Utah voted by ballot to expand Medicaid — the federal- and state-funded health insurance program for low-income Americans and their families — to cover everyone earning less than 133% of the poverty level. 340,000 Americans in these states can enroll in the program next spring. Virginia passed Medicaid expansion earlier this year, widening coverage to 400,000 people.
These four states would join 32 others, and the District of Columbia, that have already expanded Medicaid under former President Barack Obama's health law.
Maine has all but expanded Medicaid. Last year voters approved expansion by referendum, but former Gov. Paul LePage blocked its passage. He was replaced in the election by Janet Mills, a Democrat, who will likely sign off on the expansion. This will provide coverage to more than 70,000 adults.
Montana voted to stop Medicaid expansion, which was slated for renewal this year. Funding will end in summer 2019 unless the state acts.
The outcome of governor's races may lead to Medicaid expanding in other states in coming months, specifically in Kansas and Wisconsin, where Democrats replaced Republicans in the governor's seats. Georgia may also expand Medicaid, depending on the outcome of its governor's race, which as of Wednesday was too close to call.
You can check out an interactive map of where each state stands on Medicaid expansion here. 
A repeal of Obamacare is unlikely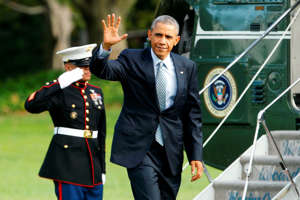 If you have a pre-existing condition and are worried about losing your health insurance, you can rest easy for a bit. Democrats gained control of the House of Representatives and are unlikely to allow a repeal of Obamacare. The law bars insurance companies from discriminating against people with pre-existing conditions.
Kaiser Family Foundation estimates 27% of Americans, or 52 million, have a pre-existing condition that might make them difficult to insure on the individual market.
A lawsuit filed by Texas and 19 other states seeks to nullify protections for people with pre-existing conditions is still before a judge. However, the case is expected to go to appeals either way, which could take months.
How to get health care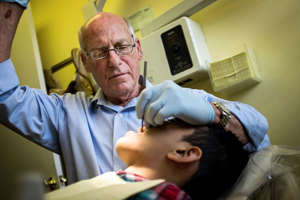 If you qualify for Medicaid, you can enroll year-round. Here's a state-by-state guide to help you find out if you're eligible and how to apply.
Federal open enrollment for Americans in need of a 2019 individual health care plan is running through Dec. 15. Many state-run marketplaces are open longer. If you need health insurance for next year and won't qualify for a special enrollment period, you must purchase a plan by your state's deadline or risk going without coverage. If you aren't sure what your options are, check out this guide on how to sign up for a health care plan.
This article originally appeared on Policygenius and was syndicated by MediaFeed.org.