Crude Oil Extends Bounce as China Plans to Vaccinate Elderly Population Faster, Second Production Cut Looms

MT Newswires
11/29/2022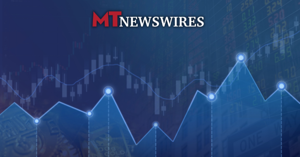 © MT Newswires Primary Image Crude oil prices jumped Tuesday after China said it plans to accelerate COVID-19 vaccinations among its elderly population and amid reports that OPEC is considering another production cut.
The West Texas Intermediate futures rose 2% to $78.71 a barrel, rebounding after touching the lowest level in almost a year in the previous trading session. Brent, the international standard, was up 3% to $85.69 a barrel.
China's national health commission said a plan to accelerate vaccination of the elderly is to "ensure the safety and health of the people," according to a statement on Tuesday.
WTI futures dropped on Monday after reports of protests across many parts of China over the weekend against measures imposed under President Xi Jinping's zero COVID-19 policy. From an economic standpoint, the policy has had "serious implications for growth, upping calls for adjustments," Stifel said in a note Monday. China's gross domestic product rose 3.9% in the third quarter, below the official target of 5.5% and following a 2.7% drop in the prior quarter, it added.
"Rare protests in major Chinese cities against the country's strict zero-COVID curbs hit growth expectations in the world's second-largest economy," DA Davidson said in a note Monday. China has moved quickly to suppress demonstrations, deploying police forces at key protest sites and tightening online censorship, CNN reported on Tuesday.
WTI recovered its losses after reports that OPEC is considering an output cut at a meeting scheduled for Sunday, according to a note from ANZ. The cartel had cut production quotas by 2 million barrels per day at its previous meeting.
OPEC+, an alliance with non-OPEC producers led by Russia, is "ready to intervene with further supply reductions if it was required to balance supply and demand," the ANZ note cited Saudi Arabia's Minister for Energy Prince Abdulaziz bin Salman.
The market also "shrugged off" reports the US has granted Chevron (CVX) a licence to resume oil production in Venezuela, the note said, citing the Financial Times. It's likely to take a few months for production in the country to ramp up to 100,000 barrels per day from 50,000 barrels per day currently, according to the note. "After that, any further gains would require significant investment."