Dovish Federal Reserve Outlook, Pandemic Concerns Check Asian Stocks

MT Newswires
11/25/2022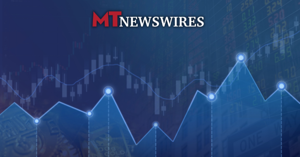 © MT Newswires Primary Image Asian stock markets were muted Friday, after the recent release of the US Federal Reserve policy meeting minutes boosted the outlook for an easing of central-bank tightening, but pandemic concerns persisted. Hong Kong fell back on rising COVID-19 tallies in mainland China. Tokyo also lost ground, but Shanghai gained, while other regional exchanges were also mixed.
In Japan, the Nikkei 225 opened lower, wobbled, and finished down 0.4% as traders moved to book gains in a market trading near two-month highs. A stronger yen undercut export issues.
The benchmark Nikkei 225 fell 100.06 to 28,283.03, although gaining issues outnumbered losers 127 to 92.
The Nikkei 225 is off 1.8% year-to-date.
In economic news, consumer prices in Tokyo rose 3.6% in November year over year, a 40-year high rate of inflation, reported the nation's Statistics Bureau.
The Hong Kong Hang Seng Index sank in the morning session and finished off 0.5% on widening anti-pandemic lockdowns in mainland China. Property issues rose on the outlook for additional support for the real estate market from China's banks.
The broad gauge Hang Seng fell 87.32 to 17,573.58, as losing issues outnumbered gainers 41 to 31. The Hang Seng TECH Index lost 2.3% on the day, but the Mainland Properties Index rose 4.5%.
The Hang Seng is off 24.9% year-to-date
On the mainland, the Shanghai Composite rose 0.4% to 3,101.69.
In other news, China recorded 32,695 new COVID-19 cases on Thursday, a record high, the nation's health ministry reported, according to the South China Morning Paper.
On the other exchanges, the South Korean KOSPI lost 0.1%; the Taiwan TWSE was steady; the Australian ASX 200 inclined 0.2%; the Singapore Straits Times Index fell 0.3%, and the Thai Set declined 0.2%. In late trading in Mumbai, the Sensex was flat.