Exxon Mobil reports record annual profits for 2022; White House calls earnings 'outrageous'

USA TODAY
2/1/2023
In a year when households worldwide faced rising energy prices and high costs of consumer goods, Exxon Mobil saw record annual profits in 2022.
According to yearly earnings released Tuesday, Exxon brought in $55.7 billion – more than doubling the energy giant's $23 billion in profits in 2021.
The $55.7 billion Exxon earned in 2022 also exceeds its previous record $45.22 billion in 2008.
Start the day smarter. Get all the news you need in your inbox each morning.
"While our results clearly benefited from a favorable market, the counter-cyclical investments we made before and during the pandemic provided the energy and products people needed as economies began recovering and supplies became tight," Exxon CEO Darren Woods said in a statement. "We leaned in when others leaned out."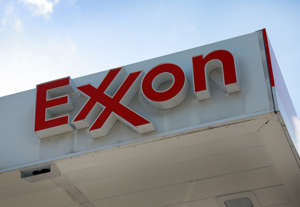 Exxon's 2022 profits mark a significant shift from the pandemic's effect on travel and fuel beginning just two years earlier. In 2020, Exxon lost money for the first time in two decades.
Still, this year's record profits arrived as Americans saw rising prices at the pump – which at one point topped $5 a gallon last year – as costs soared globally after Russia invaded Ukraine and energy supplies to Europe were cut.
Prices at the pump in 2023: Gas prices have jumped for five straight weeks and are 'unlikely' to drop soon, experts say 
Price gouging: Critics say corporate greed is making inflation worse, citing record profits despite rising costs  
White House calls profit margin 'outrageous'
The profits have drawn strong criticism, particularly from Democrats. The White House called Exxon's 2022 earnings "outrageous."
In a statement to The Hill and BBC, White House spokesperson Abdullah Hasan said, "it's outrageous that Exxon has posted a new record for Western oil company profits after the American people were forced to pay such high prices at the pump amidst (Russian President Vladimir) Putin's invasion."
"The latest earnings reports make clear that oil companies have everything they need, including record profits and thousands of unused but approved permits, to increase production, but they're instead choosing to plow those profits into padding the pockets of executives and shareholders while House Republicans manufacture excuse after excuse to shield them from any accountability."
Money: Even with a mild winter, more Americans struggle to pay their energy bills  
Q4 profits top $12 billion, down from Q3
Exxon achieved its best-ever annual refining output in North America and the highest globally since 2012, the company said Tuesday.
Exxon posted $12.75 billion in profits in its final quarter of 2022, lower than the $19.66 billion in the third quarter. Exxon also earned $3.09 a share in the fourth quarter, compared with $4.68 a share in Q3.
Exxon said it incurred $1.3 billion in the final months of 2022, pointing to European taxes on the energy sector and asset impairments.
Last fall, the European Union imposed a windfall tax on energy companies – which advocates argue is crucial in terms of aiding consumers who are struggling with the costs of energy. Exxon filed a lawsuit challenging the tax in December.
What's everyone talking about? Sign up for our trending newsletter to get the latest news of the day.  
In the fourth quarter, the price of oil was $70 to $90 for a barrel of U.S. benchmark crude. Domestic natural gas prices ranged from $6 to $7 per million British thermal units in the quarter, according to FactSet, a higher price than most Americans have paid in recent years.
In addition to Exxon, other oil giants have begun reporting annual profits for 2022. Chevron reported 2022 earnings of $35.5 billion (compared with $15.6 billion in 2021) and fourth quarter earnings of $6.4 billion.
Contributing: The Associated Press
This article originally appeared on USA TODAY: Exxon Mobil reports record annual profits for 2022; White House calls earnings 'outrageous'