Fed Chief Commentary Pressures Hong Kong Stock Market

MT Newswires
2/8/2023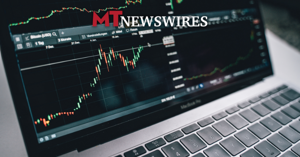 © MT Newswires Primary Image The Hong Kong Hang Seng Index opened evenly Wednesday and wavered through trading, finishing off 0.1% after US Federal Reserve Chief Jerome Powell overnight said the central bank's fight on inflation will "take a significant period of time." Tech issues lost ground.
The broad gauge Hang Seng lost 15.18 to 21,283.52, although gaining issues outnumbered losers 47 to 27. The Hang Seng TECH Index fell 1.9% on the day, while the Mainland Properties Index declined 0.3%.
Leading the upside on a choppy day were computer-maker Lenovo (992:HK), up 3.6%, followed by knitwear maker Shenzhou International (2313:HK), up 2.8%, and then state-owned conglomerate CITIC (267:HK), up 2.3%.
On the downside was online delivery service Meituan (3690:HK), off 6.5% on reports that social media platform Douyin, China's TikTok, plans to expand a rival service.
On the mainland, the Shanghai Composite fell 0.5% to 3,232.11.