30 Most Influential Fashion Designers of All Time

24/7 Wall St.
10/1/2018
© GordonHeeley / iStock Fashion is the economy's high-wire act, and its designers are the odds-defying trapeze artists of the industry.
The top fashion designers -- whether they're focused on haute couture or ready-to-wear -- anticipate trends, assume great risk, and flout convention.
Remaining at the top in the fashion industry has always been a daunting challenge, which makes the achievements of the most influential designers all the more impressive. And if they happen to court controversy, the ensuing media buzz only helps them build their brand.
To acknowledge the accomplishments of fashion's change agents, 24/7 Wall St. has selected 30 of the most influential fashion designers of all time. We drew on fashion industry sources and media to determine our list.
Click here to see the 30 most influential fashion designers of all time.
Click here to read our methodology.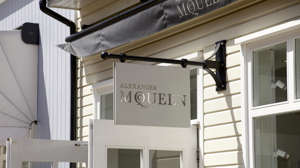 1. Alexander McQueen (1969-2010)
> Birthplace: London, England
McQueen was a bit of a provocateur before his untimely passing in 2010. After tailoring suits for Mikhail Gorbachev and Prince Charles at the London tailors Anderson & Sheppard, McQueen went out on his own in the 1990s. Among his creations were the "bumster" trousers -- pants cut so low that they exposed cleavage of the backside. He was also known for his controversial catwalks that depicted blood-spattered, brutalized models.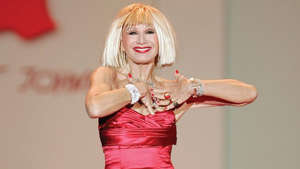 2. Betsey Johnson (b. 1942)
> Birthplace: Wethersfield, Connecticut
Betsey Johnson was drawn to the arts already in her childhood, favoring drawing and dance. Her love for sketching flashy, elaborate costumes that she wore during dance recitals spearheaded her career as a fashion designer. Johnson is known for her quirky, out-of-the box aesthetic and is dubbed as a pioneer of New York City street fashion during the late '70s. Johnson is also famous for doing a cartwheel at the end of every New York Fashion Week.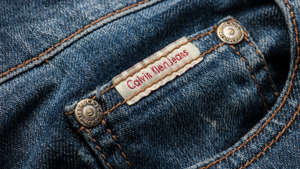 3. Calvin Klein (b. 1942)
> Birthplace: New York City, New York
The American designer was known as much for his brand's controversial ads as for the apparel line. Klein's clothes were simple, comfortable, and relatively expensive, and American consumers responded favorably to his collections. Ads featuring a teenaged Brooke Shields wearing Calvin Klein jeans ("Nothing comes between me and my Calvins") was pilloried in some circles as objectifying young girls.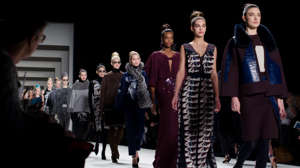 4. Carolina Herrera (b. 1939)
> Birthplace: Caracas, Venezuela
Carolina Herrera is perhaps best coined as a woman of elegance. She was often seen wearing a taffeta skirt with a white button down shirt, a look that has become a model for evening wear to women worldwide. Herrera made her debut on International Best Dressed List in 1972, and she was inducted into the Best Dressed Hall of Fame by 1980. Herrera's work has been sported by A-list celebrities and even former presidents.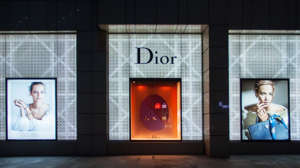 5. Christian Dior (1905-1957)
> Birthplace: Granville, France
Few designers dominated the fashion industry as Christian Dior did after World War II. Dior's creations featured a lower hemline on dresses, small shoulders, and fuller skirts, a contrast to the padded shoulders and shorter skirts look from years past. Dior is credited with restoring French clothiers to the exalted status they enjoyed before the war.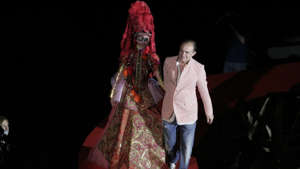 6. Christian Lacroix (b. 1951)
> Birthplace: Arles, France
Christian Lacroix is known for his colorful, theatrical collections. He grabbed the attention of many with his first fashion house in 1987, showcasing clothes with unique combinations of colors and patterns. Legendary editor at "Vogue" magazine Anna Wintour chose a Christian Lacroix Haute Couture jacket to be modeled on her first American "Vogue" cover in 1988. This look challenged high fashion rules formerly in place and spearheaded a more youthful, vibrant movement in fashion.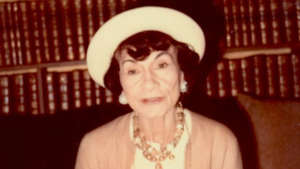 7. Coco Chanel (1883-1971)
> Birthplace: Saumur, France
Coco Chanel held sway over haute couture for six decades. Chanel's collections were casual clothes that were elegantly styled. In 1954 she introduced the collarless cardigan jacket and bell-bottom pants. Chanel was famous for her quilted purses, the "little black dress," and her perfume -- Chanel No. 5 -- possibly the most famous fragrance of all time.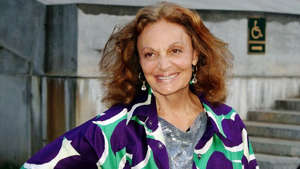 8. Diane Von Fürstenberg (b. 1946)
> Birthplace: Brussels, Belgium
Diane von Fürstenberg made her name by designing the wrap dress for the working woman. She got her inspiration from Julie Nixon Eisenhower, when she saw her on television wearing a wrap top with a skirt. Fürstenberg combined the look into one piece in 1972 and her design took the world by storm. Three years later, she was making 15,000 wrap dresses a week, and the design remains popular today.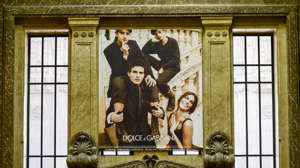 9. Domenico Dolce (b. 1958) and Stefano Gabbana (b. 1962)
> Birthplace: Dolce (Palermo, Italy), Gabbana (Milan, Italy)
The Italian pair announced themselves a force to be reckoned with at the Milan fashion week in 1985 with their "Sicilian widow" look that featured black lace. From there they expanded into knitwear and accessories. They also gained notice when Madonna wore their bejeweled corset to the Cannes Film Festival. Later, Dolce and Gabbana would be known for their reimagining of intimate apparel for outerwear and their use of animal prints and colorful apparel.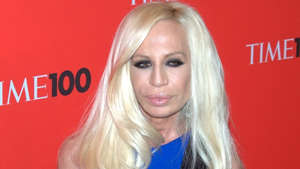 10. Donatella Versace (b. 1955) and Gianni Versace (b.1946-1997)
> Birthplace: Reggio Calabria, Italy
Renowned Italian fashion designer Gianni Versace was murdered 20 years ago in his mansion in Miami Beach, Florida. His sister, Donatella, also a well-regarded fashion designer, took over the creative side of production after his passing. Gianni goes down in history for introducing the fashion industry to modern street culture. He was the designer to iconic public figures, celebrities, and even royalty, most notably Princess Diana. Donatella began working for her brother in the 1970s and now runs the show. Currently, as chief designer and vice president of the Versace Group, Donatella is worth $200 million.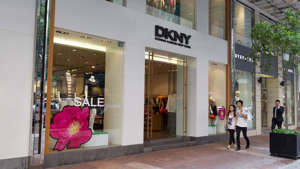 11. Donna Karan (b. 1948)
> Birthplace: Forest Hills, New York
The native New Yorker gained recognition for her apparel line's simplicity and comfort as well as for the soft fabrics of her mix-and-match collections. Karan is credited with mainstreaming uptown New York chic to middle America and influencing how women dressed for work. Eventually, she diversified into menswear, children's clothes, jeans, and perfume.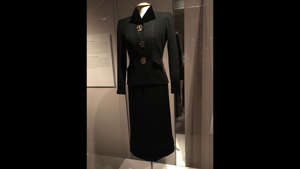 12. Elsa Schiaparelli (1890-1973)
> Birthplace: Rome, Italy
Born in Italy, Elsa Schiaparelli got her start in the fashion world while living in Paris in the 1920s. Her career took off after she introduced her signature hand-knit trompe l'oeil sweater. Schiaparelli also opened her own couture house during the '20s, and by 1935, she had gained a reputation as a leader of haute couture. Schiaparelli is known for her simplistic designs with splashes of vibrant colors. She was the first designer to use zippers as a notable statement piece. To add to her long list of accolades, she was the first female designer to land a cover in Time magazine.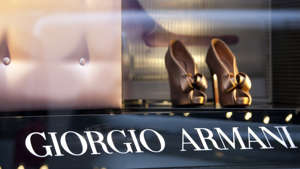 13. Giorgio Armani (b. 1934)
> Birthplace: Piacenza, Italy
Armani is famous for his androgynous approach to fashion. He softened the image of men by dressing them in fabrics worn by women, and he gave women the power suit using elements found in men's suits. Armani's fame was bolstered when Richard Gere's character in the movie "American Gigolo" wore the designer's tailored suits. Armani eventually added perfume, a jeans line, sportswear, and couture dresses.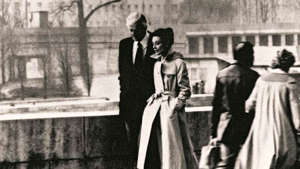 14. Hubert de Givenchy (1927-2018)
> Birthplace: Beauvais, France
French fashion designer Hubert de Givenchy was born into an aristocratic family. After attending art school, he designed for several major Parisian fashion houses including Elsa Schiaparelli's, another designer on this list. By 1952, Givenchy opened his own fashion house and his first collection consisting of coats and ball gowns attracted global attention. Givenchy designed for Audrey Hepburn -- one of his most widely acclaimed creations being the high-bosomed princess dress she wore in the beloved film, "Breakfast at Tiffany's."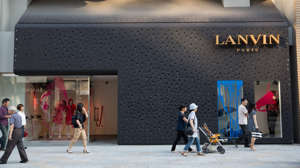 15. Jeanne Lanvin (1867-1946)
> Birthplace: Paris, France
Lanvin was instrumental in launching the first modern French fashion house. Her designs were intended to enhance the wearer's femininity. Her interest in the antiquity and Renaissance art led her to create Fra Angelico blue, a hue intended to complement most skin and hair types. She is also credited with creating mother/daughter looks. Her perfume continues to be sold today.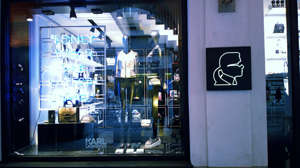 16. Karl Lagerfeld (b. 1933)
> Birthplace: Hamburg, Germany
Born into a wealthy family in Germany, Lagerfeld moved to Paris at age 14 and studied drawing and history. His began his professional career working as the design assistant for French couturier Pierre Balmain. He later became Balmain's apprentice. Lagerfeld split off on his own in 1961, and by the '80s he became the renowned designer we know today. Lagerfeld is currently the creative director of Chanel, Fendi and his own label.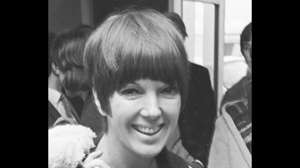 17. Mary Quant (b. 1934)
> Birthplace: London, England
If you've seen any films or TV shows about the swinging London scene of the 1960s, there's a chance the clothes the young women were wearing were designed by Mary Quant. She is credited with the "Chelsea look" that featured the miniskirt and hot pants. Quant, tapping into the shift to the youth culture, was known for her short pleated skirts and ankle-strap shoes.
18. Michael Kors (b. 1959)
> Birthplace: Long Island, New York
Prominent fashion designer Michael Kors moved in the 1970s from Long Island to New York City, where he attended the prestigious Fashion Institute of Technology for two semesters. At the age of 19, he landed a job at Lothar's, a French boutique in Manhattan, first as a salesman then a designer. Little did he know this would be the start of a lucrative career. He designed and sold his first collection at the popular boutique, regularly visited by Jacqueline Kennedy Onassis, Diana Ross, and Vera Wang. By 1981, he launched his own line, called Michael Kors Women's Collection, which was sold in two upscale department stores: Bergdorf Goodman and Saks Fifth Avenue. Kors was also one of the premier judges on reality fashion show Project Runway from its inception in 2004 until 2012.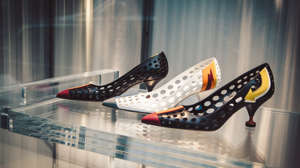 19. Miuccia Prada (b. 1949)
> Birthplace: Milan, Italy
Miuccia Prada, born Maria Bianchi, was an unlikely successor to the fashion house founded by her mother's family. Miuccia studied political science, joined the communist party, and trained to be a mime. By the time she joined the family business in 1970, the Prada brand was in decline. With the help of businessman Patrizio Bertelli, she revived it by creating a line of unlabeled handbags made out of Pocono nylon that were durable and water resistant. The line did not take off immediately when it was introduced in 1979. The handbags were re-launched in 1985 and this time the bags had a gold chain and the signature logo, and sales leaped.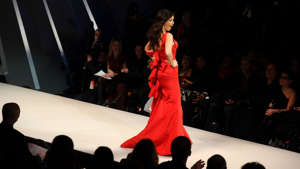 20. Oscar de la Renta (1932-2014)
> Birthplace: Santo Domingo, Dominican Republic
Oscar de la Renta was a pioneer in defining elegant attire. He grew up in a household with six sisters in the Dominican Republic, and by the age of 18, moved to Madrid, Spain. Aspiring to be an abstract painter, de la Renta attended the Academy of San Fernando in Madrid to study painting. During his studies, the world of fashion piqued his interest, so he re-directed his career path and began working as an illustrator in fashion houses. He even acquired an apprenticeship with Cristóbal Balenciaga, Spain's leading designer of the time. In 1963, he moved to New York City to design collections for beauty product entrepreneur Elizabeth Arden and established his own company two years later.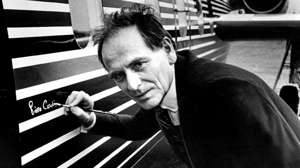 21. Pierre Cardin (b. 1922)
> Birthplace: Venice, Italy
Pierre Cardin was a trailblazer in his designs of men's fashion. He developed a reputation as a superb men's suit maker in the early 1950s, then branched out to craft ready-to-wear collections for women. Cardin gained notoriety when First Lady Jackie Kennedy wore a Cardin red wool twill suit on a visit to Canada in 1961. Cardin is also known for his "Space Age" fashion vision with his use of vinyl, helmets, and goggles. He was among the first designers to license his name to products such as sunglasses.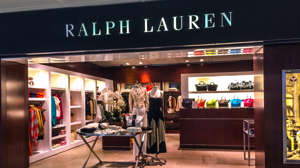 22. Ralph Lauren (b. 1939)
> Birthplace: New York City, New York
Born as Ralph Lipschitz, Ralph and his brother changed their last name to Lauren in high school after years of bullying. Unlike a majority of the acclaimed fashion designers on this list, Lauren was born into a relatively poor family. After high school, he took up a day job as a salesman and took business classes at night. To say his hard work and perseverance paid off is an understatement. Today, Ralph Lauren has a net worth of $7.3 billion. Lauren designed clothing for actors in the 1974 film adaptation of "The Great Gatsby" and for the movie "Annie Hall" in 1977.
23. Rei Kawakubo (b. 1942)
> Birthplace: Tokyo, Japan
Rei Kawakubo challenged fashion conventions by designing women's clothes that emphasized comfort and freedom of movement, as reflected in the name of her fashion label, Comme des Garçons ("like boys"). She balked at Western ideas of sexiness and preferred to keep her models' bodies covered. And her models did not wear stiletto heels on the runway. Kawakubo's fashions were dark, oversized, and did not adhere to human body lines, and critics chided her creations as "anti-fashion." Her concepts fused the worlds of art and fashion.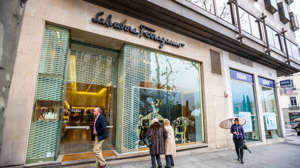 24. Salvatore Ferragamo (1898-1960)
> Birthplace: Bonito, Italy
Salvatore Ferragamo made a name for himself by designing high-end footwear. The Italian shoemaker was one of 14 siblings. His obsession with shoes started at the age of nine, when he made a few pairs for his sisters. Ferragamo launched his company in Florence, Italy, in 1927 with a focus on the manufacturing and sale of women's shoes. The designer is best known for creating both the wedge and cage heels.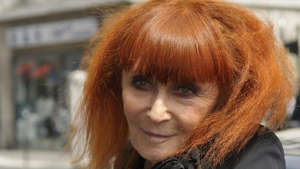 25. Sonia Rykiel (1930-2016)
> Birthplace: Paris, France
Rykiel was dubbed the "the Queen of knitwear" by the fashion press for creating a knitwear collection. Rykiel was dissatisfied with apparel offerings for women when she was pregnant in the early 1960s, so she created her own line of stylish maternity clothes. She also fashioned what became known as the "poor boy" sweater, a figure-embracing knit sweater with high armholes. Rykiel became famous after Elle magazine put a model wearing the sweater on its cover in 1963. Rykiel was the inspiration for the character Simone Lowenthal in the movie "Prêt-à-porter."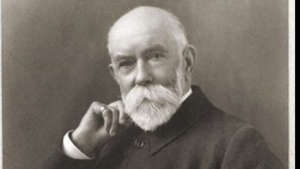 26. Thomas Burberry (1835-1926)
> Birthplace: Brockham Green, England
Thomas Burberry is the oldest designer to be featured on this list -- he was born nearly two centuries ago in 1835 and passed nearly one century ago. Burberry got his start in fashion with an apprenticeship at a local draper's shop. By 1856, at age 21, the English designer opened his own clothing store in Basingstoke, tailoring to the needs of farmers, fishermen, hunters, and horse riders. While Burberry today is a renowned brand, many might not know that Burberry invented a trench coat for men to wear while fighting in World War I.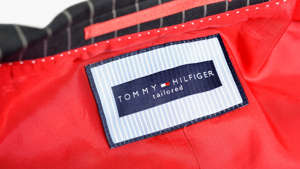 27. Tommy Hilfiger (b. 1951)
> Birthplace: Elmira, New York
Tommy Hilfiger, the second of nine children in an Irish-American family, is known for his cool, preppy American style and his signature tri-colored flag on his apparel. He launched his eponymous brand in 1985, drawing on pop culture and Americana. Shortly after the launch, he rankled some people in the fashion industry when he proclaimed himself as the next great American designer. Time has proven him to be somewhat right. Global sales of Tommy Hilfiger reached $7.4 billion in 2017.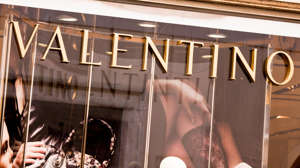 28. Valentino (b. 1932)
> Birthplace: Voghera, Italy
Valentino is one of the most well-regarded fashion designers in the world. He left home in 1949 to receive formal training in Paris, where he studied fashion at École des Beaux-Arts. The year 1960 would be the most pivotal point in his career because this is when he met his partner in business Giancarlo Giammetti. Giammetti was an architect, and together they created the brand we gawk over today, Valentino SpA. Jacqueline Kennedy was one of Valentino's eminent clients. Valentino is perhaps best known for his clothes sporting his signature fabric shade, "Valentino red."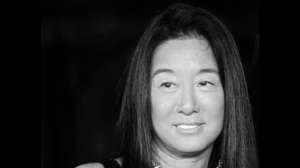 29. Vera Wang (b. 1949)
> Birthplace: New York City, New York
Vera Wang is probably the most famous designer of bridal wear in the world, and her evening wear and couture creations are favored by the Hollywood elite. Wang might have been a champion figure skater, but instead decided to become a fashion journalist for Vogue magazine. She then shifted to the other side of the fashion business and became a design director for the accessories department at Ralph Lauren. She made her own wedding dress and then opened a bridal boutique. Wang gained attention for a hand-beaded dress she designed for figure skater Nancy Kerrigan in 1994.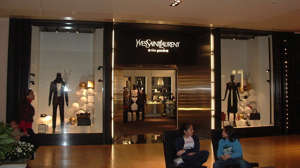 30. Yves Saint Laurent (1936-2008)
> Birthplace: Oran, Algeria
Yves Saint Laurent was a protege of Christian Dior in the 1950s, but when Saint Laurent lost his job at the fashion house, he sued the company for breach of contract and won. With his cash reward, Saint Laurent capitalized on the trends roiling the culture in the late 1950s and early 1960s. Catching the era's zeitgeist, Saint Laurent created the beatnik look of turtlenecks and black leather jackets. He also put women in blazers and smoking jackets. Among the apparel items he was known for were the sheer blouse and jumpsuit. Saint Laurent was the first living designer to be honored by the Metropolitan Museum of Art in New York in 1983 with a retrospective on his collections and his impact on 20th century fashion.
Detailed Findings & Methodology
Before the 19th century, clothes were made at home. Fashion, as an industry, barely existed. That changed with the Industrial Revolution and the creation of the sewing machine. Factories were built in Europe and later the United States to mass produce clothing and standardize sizes to meet the clothing needs of the emerging working and middle classes, who shopped in small stores and department stores.
Much of that production, and jobs, has shifted to the developing world in the 21st century.
The fashion industry is facing disruption everywhere today. According to a report from McKinsey & Company last year, fashion is dealing with volatility and changes in the global economy; competition from online and omnichannel venues; and decreasing foot traffic at brick-and-mortar stores. The report also notes that for the first time this year, more than half of apparel and footwear sales will be from outside of Europe and North America.
Adapting to the new reality calls for designers to be nimble, innovative, and visionary. Those have been the recurrent themes of the designers on this list.
Not surprisingly, many of these designers are from France and Italy, two nations with long and storied traditions in fashion. Designers such as Christian Dior, Coco Chanel, and Yves Saint Laurent have made a lasting imprint on the industry.
American designers such as Tommy Hilfiger, Donna Karan, and Calvin Klein are included as well, reflecting the shift to more casual attire and the world's craving for American culture.
Our list also includes edgy couturiers such as Alexander McQueen, who was accused of misogyny because of his provocative runway shows. And we also acknowledge the contributions of Japanese designer Rei Kawakubo, and her vision of fashion meeting art.
There are trailblazers on our list as well, such as Jeanne Lanvin, who was a driving force in creating the first modern French fashion house.
It is worth noting that some of the designers on this list, such as Miuccia Prada, came from families with a fashion, retail, or textile legacy. Nearly all of them emerged from a middle-class or upper-class background.
In order to make our selection of 30 of the most influential fashion designers of all time, 24/7 Wall St. compiled a list of individuals who have made a significant impact on the fashion world. We reviewed fashion industry sources, media reports to determine our list. Some of the fashion designers who have had an outsized influence on the industry continue to have an impact on fashion, while legends such as Jeanne Lanvin and Coco Chanel live on through their products.