Why You May Not Get Approved for an Amex Card -- Even With an 800 Credit Score

The Motley Fool
1/19/2021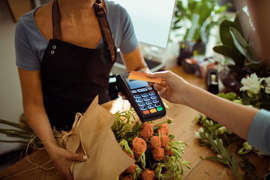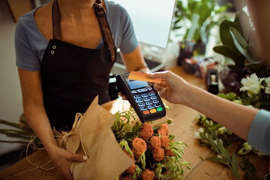 One of the most annoying things about credit cards is that there's no hard-and-fast rule that dictates who gets approved for which products. Sure, a great credit score can go a long way toward getting you most cards, but not even an 800-plus score will guarantee you get approved for every one.
For one thing, issuers look at your entire credit report, not just your credit score. This means any part of your credit history could influence their decision to approve your application -- or deny it.
What's more, you may get turned down for a new credit card for reasons that don't even involve your credit. Take American Express, for example. Amex cards already have a reputation of being hard to get without a good credit score. But you could be rejected for a number of other reasons, too -- ones that have nothing to do with your credit at all.
You may already have too many Amex cards
The most common reason you'll be denied an Amex card even with great credit is that you're already at their limit. Specifically, American Express tends to restrict each cardholder to a maximum of four "lending products" (that means revolving credit lines, like credit cards) and up to 10 charge cards.
In other words, if you already have a bunch of Amex cards, you could be rejected when you apply for a new one on the basis of your existing cards alone.
This limit seems to include all of Amex's own credit cards, like the Blue Cash Preferred® Card from American Express, as well as its co-branded hotel and airline cards. It also includes both personal and business cards. So if you picked up a Blue Business Cash™ Card from American Express for your side business, it'll still count toward your overall Amex card limit.
On the plus side, the separate limit for charge cards means you can add on the ever-popular The Platinum Card® from American Express for your travel needs without impacting your four-card cap. The same is true with the American Express® Gold Card, a popular everyday card with grocery and dining rewards.
You may not charge enough money each year
If there's one card that's synonymous with exclusivity, it's probably the infamous Black Card, properly known as the Amex Centurion Card. The card is so hard to get, you have to be invited to even apply. While Amex doesn't really have published requirements to procure such an invite, it's reported that you'll need to spend at least $350,000 a year on your credit cards to be considered.
Although Amex's other cards aren't invite-only, some of them will still require you to make -- and spend -- a decent amount each year. This goes extra for their luxury cards, like the Platinum and the Gold. You may have great credit, but if your income or spending habits don't hold up, you may be turned down.
Amex sign-up bonuses have lifetime limits
In all likelihood, Amex's motivation for limiting the number of cards you can have at once has at least some of its roots in the industry's efforts to curb churning (opening a bunch of credit cards just to earn sign-up bonuses). Unsurprisingly, this isn't the first step Amex took toward minimizing cardholders' ability to churn American Express bonuses.
For many years, Amex has had a fairly strict lifetime rule on its sign-up bonuses. This means that -- with a few minor exceptions -- you can only earn one sign-up bonus per American Express product during your lifetime. (Some data points suggest certain sign-up bonus offers that exclude the lifetime language can be earned multiple times, but experiences definitely vary here.)
Both the card number limit and the lifetime sign-up bonus restrictions mean you should plan out any Amex applications carefully before you sign on that digital dotted line. Not only do you want to make sure the card you're applying for is worth one of your card slots, but you'll also want to consider if you're getting the very best sign-up bonus deal available for the card.
The Motley Fool owns and recommends MasterCard and Visa, and recommends American Express. We're firm believers in the Golden Rule, which is why editorial opinions are ours alone and have not been previously reviewed, approved, or endorsed by included advertisers. The Ascent does not cover all offers on the market. Editorial content from The Ascent is separate from The Motley Fool editorial content and is created by a different analyst team. SPONSORED:
Our credit card expert uses the card we reveal below, and it could earn you $1,148 (seriously)
As long as you pay them off each month, credit cards are a no-brainer for savvy Americans. They protect against fraud far better than debit cards, help raise your credit score, and can put hundreds (or thousands!) of dollars in rewards back in your pocket each year.
But with so many cards out there, you need to choose wisely. This top-rated card offers the ability to pay 0% interest on purchases into 2022, has some of the most generous cash back rewards we've ever seen (up to 5%!), and somehow still sports a $0 annual fee.
That's why our expert – who has reviewed hundreds of cards – signed up for this one personally. Click here to get free access to our expert's top pick.