Michael Jordan: How the richest NBA player ever spends his $1.65 billion

Tech Insider
5/17/2018
Video by People
Michael Jordan made less than $100 million as the NBA's greatest player of all time, but is now a member of Forbes' list of billionaires with an estimated net worth of $1.65 billion.
Since Jordan retired 15 years ago, he has built the most successful and lucrative career we've ever seen from a former athlete.
From sprawling houses to custom planes to his own golf course, he's clearly enjoying life after hoops. (Scroll down)
Jordan still makes more money than LeBron James, Stephen Curry, Kevin Durant, or any other active player.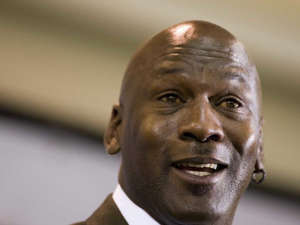 He reportedly makes $100 million per year from Nike royalties alone. LeBron is estimated to make less than $90 million per year, including salary and endorsements.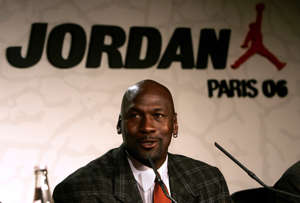 Source: Forbes
That's way more than he made in salary while he played. He made $93.8 million TOTAL in NBA salary, and $63.3 million of that came in his final two seasons with the Chicago Bulls.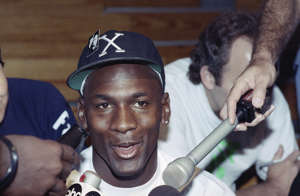 Source: Spotrac and Basketball-Reference
His net worth is now believed to be $1.65 billion thanks to the skyrocketing value of his NBA team and the Jordan Brand.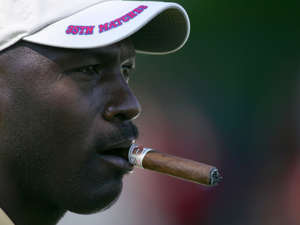 Source: Forbes
According to Forbes, Jordan is the 455th richest person in the US.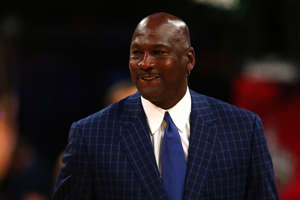 Source: Forbes
Nike founder Phil Knight called signing Jordan the best decision he ever made, nabbing the NBA rookie for $250,000 per year in 1984. Nike's Jordan Brand alone now brings in more than $3 billion in revenue each year.
Read more: Nike's founder reveals the best decision he ever made
Jordan wanted to sign with Adidas, but they passed because they preferred NBA players who were 7-feet tall.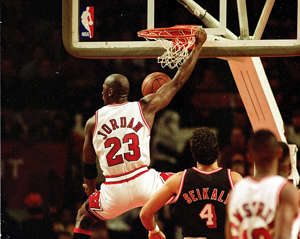 J
Jordan bought the Charlotte Hornets for $275 million in 2010. They're now worth more than $1.0 billion and he owns 90% of the club.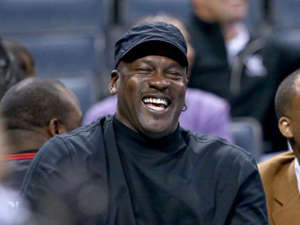 Source: Forbes
He makes additional income from endorsement deals with Hanes, Gatorade and Upper Deck. MJ has been a spokesperson for Hanes for nearly 30 years.
It is estimated that he has made $1.85 billion in his career in salaries and endorsements, the highest ever for an athlete.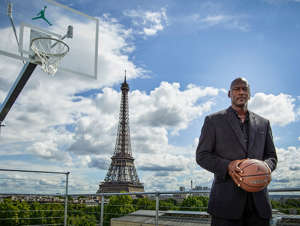 Source: Forbes
That steady stream of income lets him live a pretty amazing lifestyle ...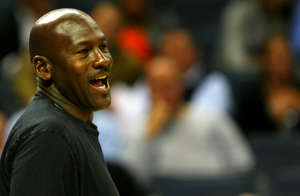 He has a private jet. It's painted Carolina blue, and the ID number contains his jersey number (23) and number of titles (6).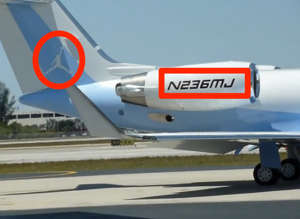 He spent $12.8 million building his dream house in Florida.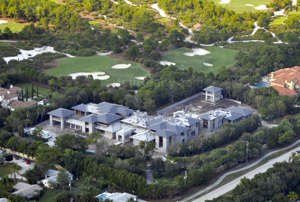 Source: Yahoo
He reportedly decided to build a private golf course because he was annoyed by the pace of play at his current country club.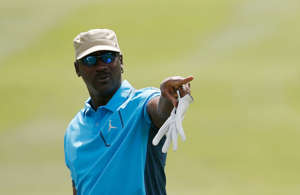 Source: GOLF.com
The Hobe Sound, Florida course will be called Grove XXIII — keeping with his obsession with the No. 23 — and is expected to be open in 2019.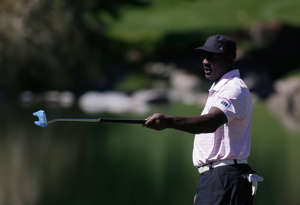 Source: Golf Week
He even has a custom golf cart with the Jumpman logo.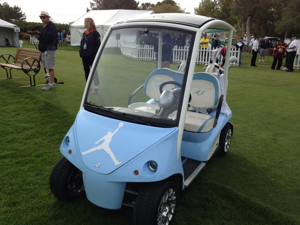 He also has a $2.8 million house near Charlotte.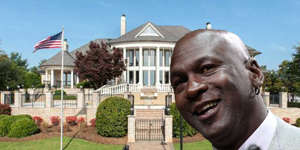 It has some incredible lake views.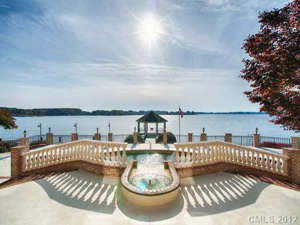 He's currently in the process of selling his compound in Chicago, which was originally listed for $29 million. But six years later, the house is still on the market and the price is down to $14.9 million.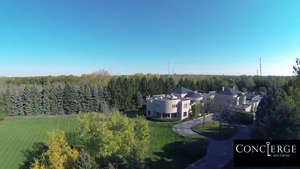 It has its own basketball court, as well as a pool with a patch of lawn in the middle of it.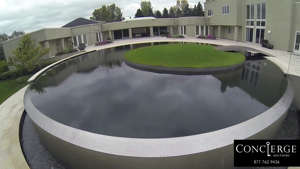 It is estimated that Jordan has paid more than $680,000 in property taxes since he put the house up for sale.
Jordan has won millions in lawsuits against companies that used his name or likeness without permission. He then donated all the money to 23 children's charities. The total amount was not reported, but Jordan was awarded $8.9 million in one case.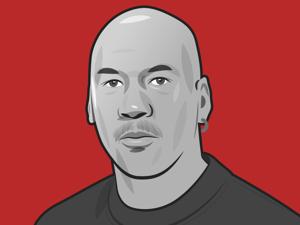 Read more: Michael Jordan donates 'millions' he won in a court settlement to 23 children's charities
In 2016, Jordan also pledged two large donations to the NAACP Legal Defense Fund and the International Association of Chiefs of Police's new Institute for Community-Police Relations after a string of police-involved shootings.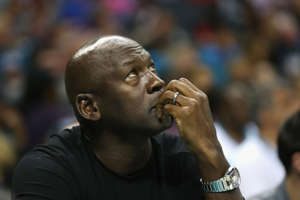 Read more: Michael Jordan releases strong statement on police-involved shootings and pledges 2 huge donations
Jordan's three oldest children have all followed their father into the shoe business. Jeffery Michael and Jasmine both work with Nike and Jordan Brand.