Should Higher Personal Loan Rates Scare You Away?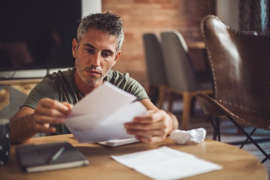 There's a reason personal loans are often hailed as a solid borrowing choice when a need for money arises. Not only do personal loans let you borrow for any purpose, but you can commonly get your cash quickly upon signing a personal loan. Other loans could take weeks to close on.
Personal loans are also frequently touted as an affordable borrowing option. But now that interest rates are on the rise, these loans could get more costly. Does that mean you should stay away? Or is a personal loan still a solid bet?
Personal loans could still pay off now
The Federal Reserve is aggressively raising interest rates in an effort to slow the pace of inflation. Now the Fed doesn't set personal loan rates specifically. Technically, it doesn't directly control consumer borrowing rates at all.
Rather, the Fed is in charge of establishing the federal funds rate, which is what banks charge each other for short-term borrowing. But when that gets more expensive, banks tend to pass those costs onto consumers. As such, it's fair to say that what the Fed is doing is indirectly hiking up consumer borrowing rates via its policies.
Getting back to personal loans specifically, it's fair to assume that they'll get more expensive in the coming months as interest rates rise across the board. But does that mean they're a poor borrowing choice? Not at all.
In the context of borrowing products, a personal loan may be your most affordable option to choose from. And you might incur a lot less interest on a personal loan than you would by carrying a balance on a credit card. So you shouldn't write a personal loan off in the near term for charging more interest than before, because that's really just part of a broad trend.
There may be an even more affordable way for you to borrow
While personal loans are known for their competitive interest rates, if you own a home, a home equity loan might be an even more attractive option for borrowing, as you might snag a lower rate. This especially holds true if your credit score isn't so great.
With a home equity loan, the sum you borrow is secured by the equity you have in your home. That could give your lender enough reassurance to perhaps be willing to overlook a fair credit score and still offer up a competitive borrowing rate. Personal loans, on the other hand, are unsecured, which means they're not tied to a specific asset as collateral. So if your credit score needs work, you might get stuck with a higher borrowing rate on a personal loan.
All told, rising personal loan rates shouldn't necessarily send you running the other way because unfortunately, borrowing is getting more costly overall. Granted, it's always a good idea to keep your debt to a minimum, so that alone is a good reason to avoid a personal loan. But if you have a definite need to borrow money, it still pays to consider a personal loan for that purpose.
The Ascent's best personal loans for 2022
Our team of independent experts pored over the fine print to find the select personal loans that offer competitive rates and low fees. Get started by reviewing The Ascent's best personal loans for 2022.
We're firm believers in the Golden Rule, which is why editorial opinions are ours alone and have not been previously reviewed, approved, or endorsed by included advertisers. The Ascent does not cover all offers on the market. Editorial content from The Ascent is separate from The Motley Fool editorial content and is created by a different analyst team.The Motley Fool has a disclosure policy.